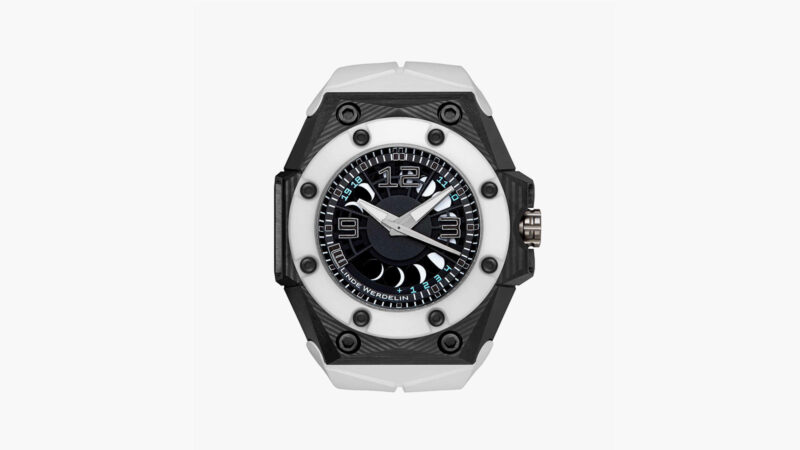 Swiss watchmaker Linde Werdelin has delighted watch enthusiasts with the reveal of its latest masterpiece, the Oktopus Moon 3DTP White Black Ink. This exceptional timepiece follows in the footsteps of the iconic Oktopus Black Ink, which celebrated the brand's 20th anniversary in grand style.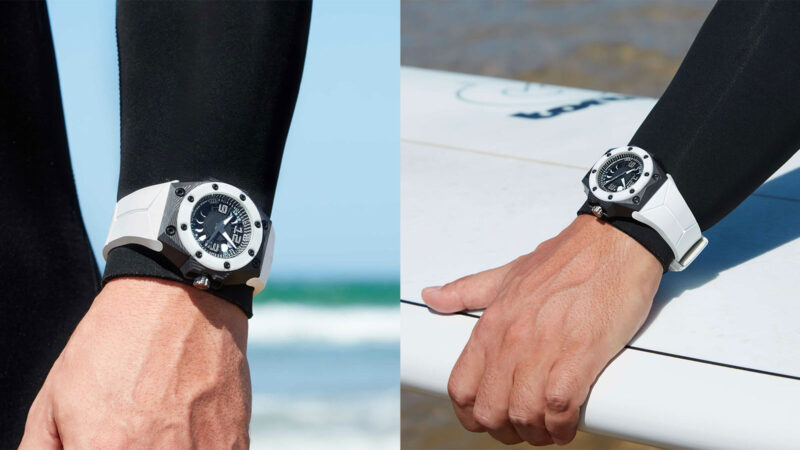 The Oktopus Moon 3DTP White Black Ink exudes a blend of uncompromising style and masculine sophistication, featuring a striking black-and-white contrast that makes it the perfect summer watch for thrill-seekers and adventurers.
Its captivating design boasts a distinguished 3DTP black case, a pristine white strap, and an eye-catching white ceramic bezel. The watch's allure is further enhanced by the mesmerizing black ink dial, adorned with large numerals in Ink Black with Luminova, and cool grey minute indexes. The hands in titanium color with satin finish and Luminova provide a modern touch to the classic layout.
At its heart lies Linde Werdelin's bespoke caliber with a moonphase complication, a remarkable movement originally developed in collaboration with the esteemed Danish master watchmaker Svend Andersen back in 2009. The moonphase complication features lume on each of the moons, hands, indices, and dial, ensuring legibility even in low-light conditions. A blue full moon indicator adds a touch of celestial elegance to the design.
The Oktopus Moon 3DTP White Black Ink is crafted using Linde Werdelin's breakthrough material, 3DTP™ carbon composite, a proprietary technology that took years to perfect. The world's first carbon composite specifically designed for Swiss watchmaking, 3DTP boasts a unique layering technique, setting it apart from traditional carbon fiber composites or forged carbon.
This exquisite timepiece is protected by a sapphire crystal case back, offering a glimpse of the intricate craftsmanship within. The crown, sculpted from multi-layered 3DTP carbon, features an engraved octopus motif, paying homage to the watch's namesake.
The Oktopus Moon 3DTP White Black Ink is a true embodiment of contemporary style and timeless elegance, making it the ideal companion for any occasion, from daytime adventures to evening soirées. With its bold contrast and masterful craftsmanship, this timepiece, priced at $21,941, is sure to leave an indelible impression on horology enthusiasts.
In other horological news, check out the AETHER + Bamfort GMT.