JJJJound and Vans have collaborated to create a collection inspired by French court footwear, offering a stylish option for everyday wear. This partnership aims to celebrate the remarkable individuals in Montreal's vibrant restaurant scene while showcasing their impeccable style.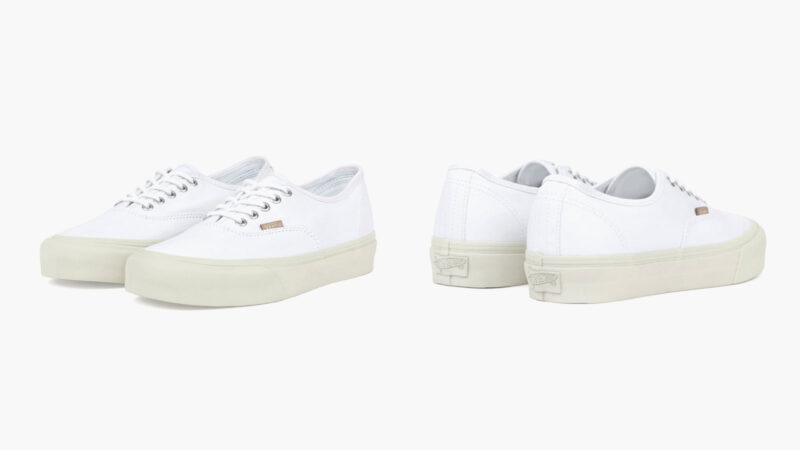 The collaboration honors the hardworking hospitality workers by integrating stylish footwear into their uniforms. The collection features three classic Vans models reimagined with fine organic cotton and suede uppers, combining comfort and style.
The Sk8-Mid VLT LX combines a white organic cotton and suede upper with minimal branding, padded collars, and rubber waffle outsoles. It offers a contemporary twist on the '90s Sk8-Mid model. The Authentic VLT LX, originally known as Vans #44, features sturdy canvas uppers, metal eyelets, and lace aglets. It embraces a softer material composed of fine organic cotton, staying true to its skateboarding roots. The Classic Slip-On VLTLX reconfigures the iconic silhouette with low-profile textile uppers, elastic side accents, and supportive padded collars. Its unstructured silhouette and minimal branding make it a versatile choice.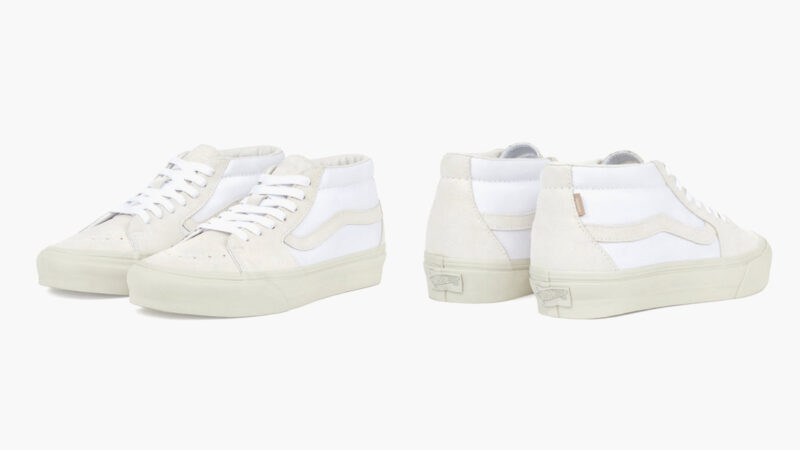 The JJJJound x Vans collaboration is a refreshing take on classic silhouettes that celebrates style and the hospitality industry. By integrating stylish footwear into the uniforms of remarkable individuals, this collection honors their contributions while offering timeless and versatile designs. The collection can be purchased online at JJJound's website on July 20, 2023 on at 12 PM EST or on July 28, 2023 on Vans.com/vault and select Vault by Vans retailers.
For more on cool summer styles, also check out Kith's 2023 summer swim guide.