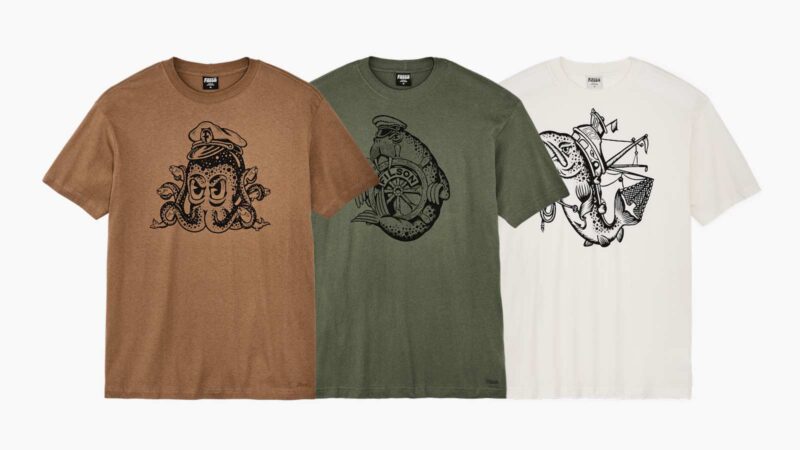 Filson, the iconic American brand known for its rugged outdoor apparel and accessories, has teamed up with renowned Northwest tattoo artist and illustrator, Kyler Martz, to create a special line of custom graphic tees, hoodies, bandanas, and limited-edition totes. This collaboration blends Filson's heritage of quality craftsmanship with Kyler's distinct artistic vision, resulting in a collection that is set to captivate collectors and fashion enthusiasts alike.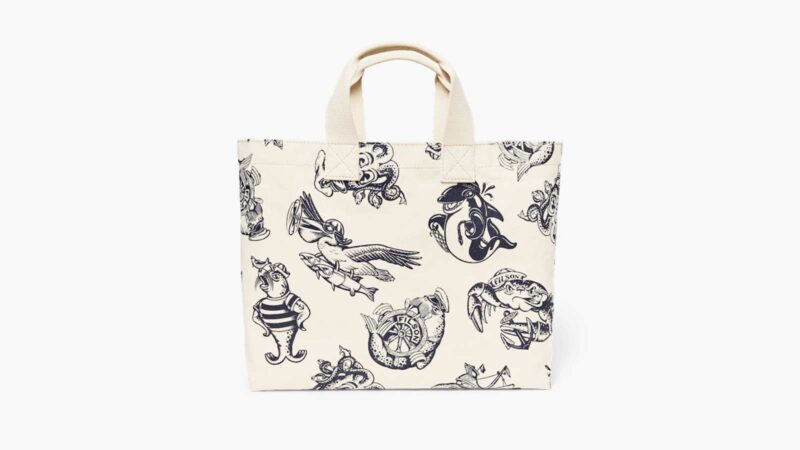 Kyler Martz, originally based in Seattle and now in Portland, draws inspiration from vintage maritime, naval, and aircraft artwork, infusing his designs with a unique sense of history and nostalgia. His artwork has graced Filson catalog covers and can be found on restaurant fronts, advertising, and sculptures throughout the Pacific Northwest.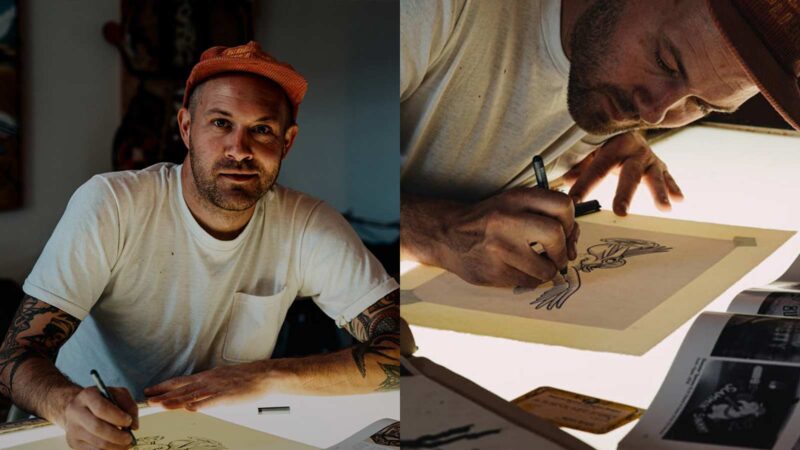 The centerpiece of the collection is the custom tee, available in Rugged Tan, Service Green, and White, showcasing Kyler's signature graphics. Each shirt is a wearable canvas that carries the essence of Kyler's evocative artistry. The Prospector Graphic Full-Zip Hoodie is another standout piece, featuring Kyler's illustrations in a burly and durable design. Made with a 13-oz. 75% cotton/25% polyester blend, this hoodie offers both warmth and style for any adventure.
For those seeking a versatile accessory, the Bandana with Kyler Martz graphics is a must-have. Made in the USA with 100% cotton and dyed using water-based ink, this bandana embodies the essence of the Pacific Northwest in every detail. Lastly, the Workshop Ice Tote, a limited run of only 50 bags, offers a fusion of Filson's historic canvas tote design with Kyler's captivating graphics. Each bag is a rare masterpiece, meticulously crafted in Filson's Seattle Workshop.
Filson and Kyler Martz have crafted a collaboration that not only brings art to fashion but also celebrates the creative spirit of the Pacific Northwest. Whether you're a collector or someone with an appreciation for unique, high-quality pieces, this special-release collection is sure to leave a lasting impression. Prices start at $25 for the bandana and go up to $295 for the Workshop Ice Tote, making these items accessible to all who wish to embrace wearable art.
Don't miss your chance to own a piece of this rare Filson and Kyler Martz collaboration. The collection is now available in select stores and online but act fast, as these pieces are destined to become highly coveted by collectors and fashion enthusiasts alike.
In other recent Filson news, check out the Oil Finish Tin Cloth Duffle.