Are you one of the millions of adventure-seekers itching to put the pedal to the metal? Between TSA lines and baggage fees, more and more people are choosing road trips over air travel. Roadtrippers accounted for 39% of getaways in 2016, and that trend continues to grow. If you're planning a carcation this summer, safeguard your comfort (not to mention your sanity) using a few of our handy, expertly curated tips.*
*Loud talkers and side-seat drivers need not apply.
Put a Few Hours into Prep
An ounce of preparation is worth a pound of not having to sit by the side of the road hoping that someone comes by and helps you out of this mess. Before you leave home:
– Print out paper directions in case of a tech/cellular/GPS fail
– Take your car in for a tune-up
– Fill your gas tank
– Double check that the spare tire, jack, and lug wrench are in the truck
– Stash a flashlight in the glove compartment, where your insurance and registration already are (right…?)
– See if your insurance policy includes roadside service; if not, consider upgrading or joining AAA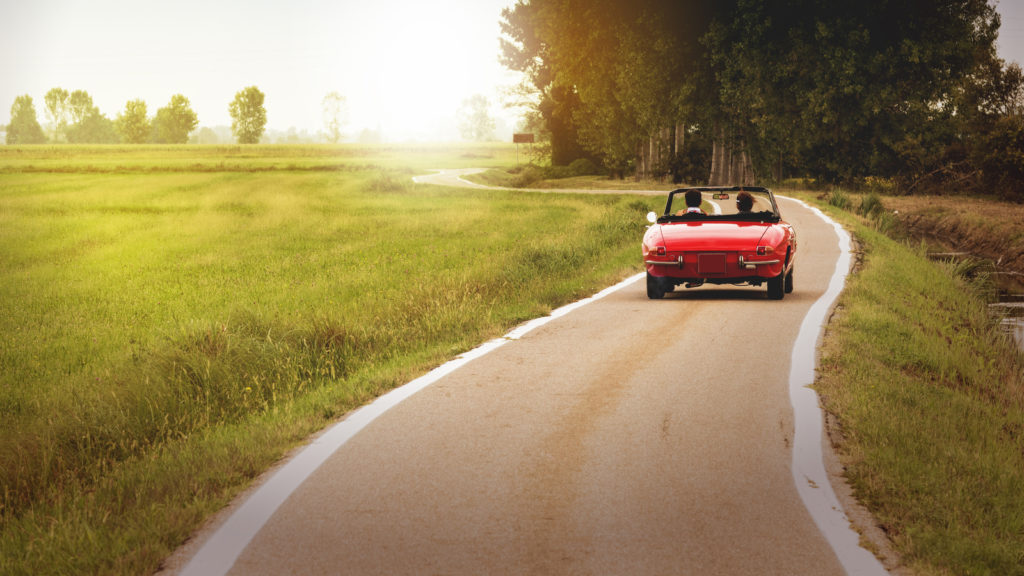 Dress for Success
A road trip is not the time to don a suit and tie or wingtip dress shoes. Opt for cool, comfortable clothes in lighter fabrics – both in terms of weight and color – and the more breathable your shirt and shorts are, the better. Layers are a smart play as well, just in case temperatures dip as the sun drops or your AC acts up.
Pack Snacks
Road trips mean long hours with minimal exercise, but you still need to keep your brain sharp and your energy up. Those goals are at odds with the grub you often find on the road. Cheeseburgers and chalupas may seem like a good idea when you roll past drive-thru after drive-thru, but you'll likely end up hitting rest stops with alarming frequency.
Instead, stop by the grocery store and load up on travel-friendly food that you can eat with one hand still on the wheel. And – surprise! – these on-the-go options don't have to be boring, either.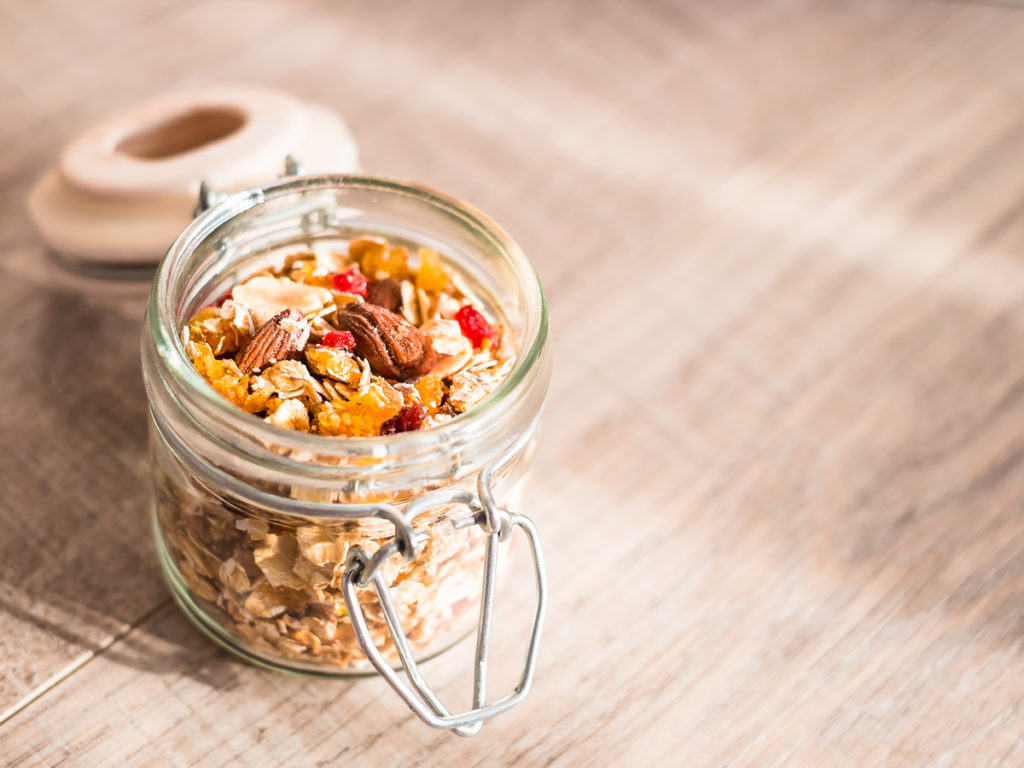 – Herb or cheddar popcorn
– Goldfish crackers
– Chocolate-covered rice cakes
– Protein powder & a shaker bottle
– Jerky
– Cheese and salami sticks
– Veggies and hummus
– Bananas, grapes, and berries (basically, fruit that doesn't need to be peeled or cut)
– Sandwiches or wraps
– Spiced nuts
– Toasted chickpeas
As for drinks, stayed hydrated with electrolyte-infused beverages like sports drinks or coconut water and save the caffeine fixes until truly necessary.
Bring a First-Aid Kit
What's worse than catching your hand in the car door or getting a splitting headache? Realizing you're in the middle of nowhere with zero access to ice and over-the-counter painkillers. You should always have a first-aid kit in the car, even when you're just tooling around town, but it's especially important when you'll be driving through less-populated areas.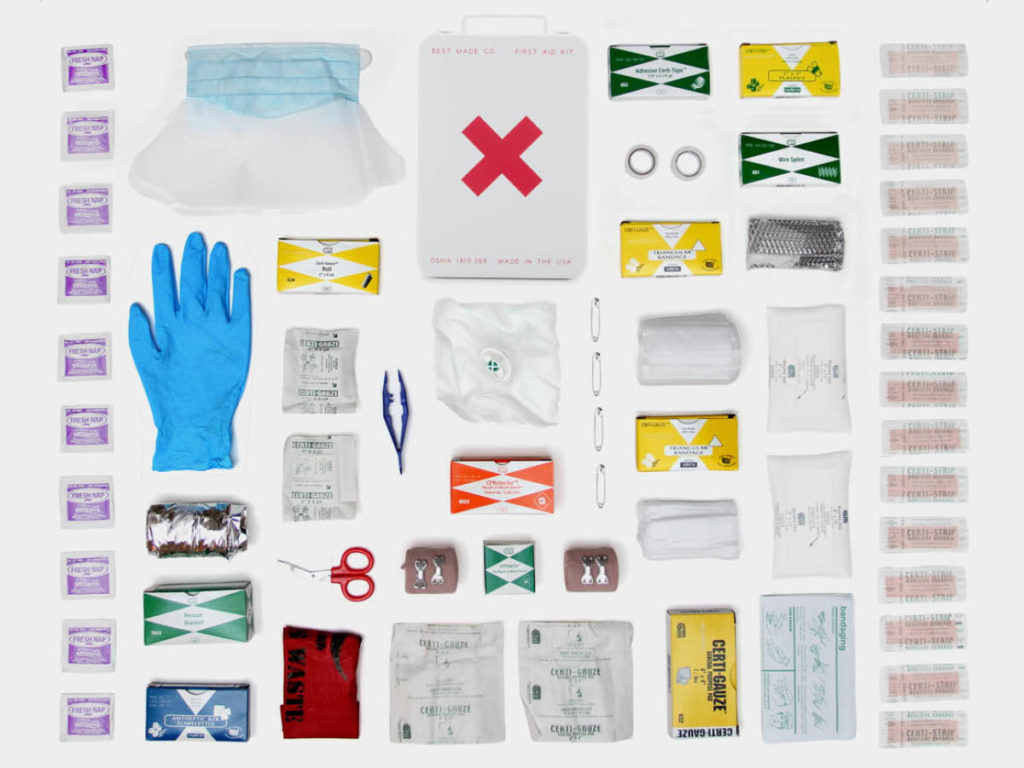 Buy a pre-made pack or DIY a kit that includes the following:
– adhesive bandages in varying sizes
– antiseptic
–  gauze pads
– medical tape
– hydrocortisone
– pain relievers
– digital thermometer
– tweezers and a needle
– hand sanitizer
– cotton swabs
– antiseptic
– antibiotic ointment
– alcohol pads
– saline solution
– instant cold and hot compresses
– antihistamine for allergic reactions
– burn gel
Bonus points if you have room for a CPR mask, nonlatex gloves, and a space blanket, and if there are children on board, you'll need to tailor your kit's contents to include kid-specific goodies too. This version from Best Made Co. is one of our favorites.
Stick it to the Sun
Your car protects you from bugs and fender benders, but sun protection is surprisingly limited. Many car manufacturers offer laminated windshields as part of their vehicle's standard packages, but side and rear windows are a different story. Those windows typically filter UVB rays but not UVB. People who spend more time driving are more likely to develop skin cancer on the left side of their bodies, correlating with the side that's more exposed to sunlight while in transit.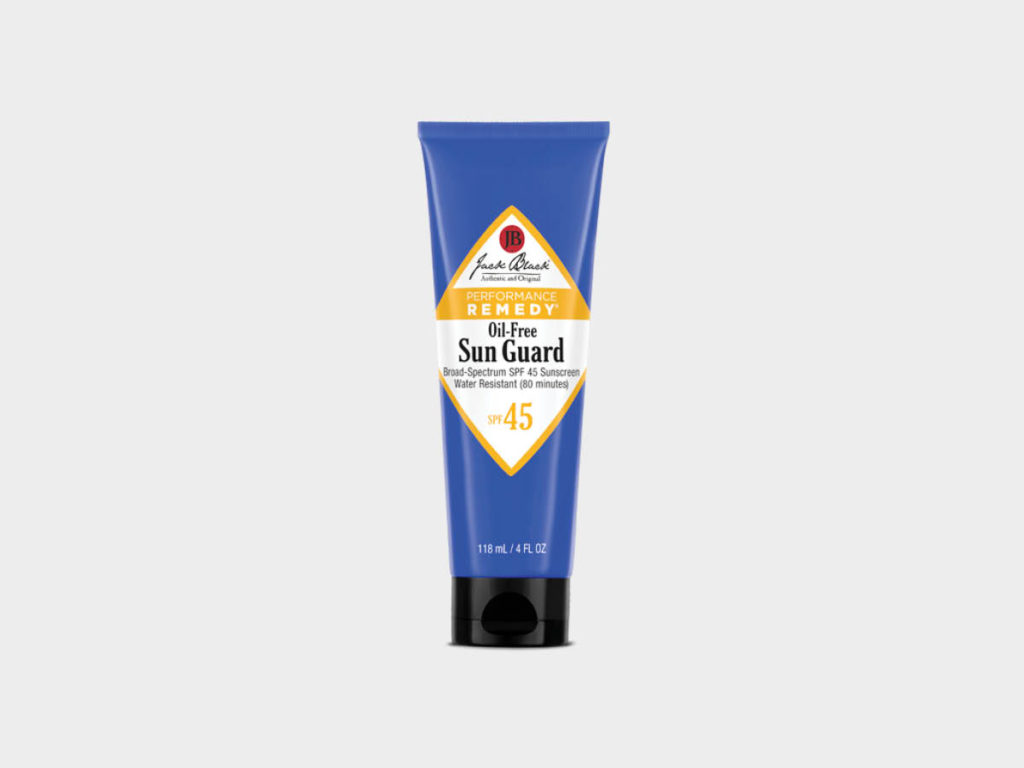 Start by investing in sunglasses that are not just fashionable but also feature lenses that filter out both UVA and UVB. Apply sunblock (SPF 15 or more, please) to any exposed skin. The Oil-Free Sun Guard from Jack Black is a great option. And if your car windows aren't tinted, consider a long-sleeved shirt to keep your window-side arm from getting overly toasty. Hitting the road in a convertible? You'll want to wear a hat.
Make a Travel-Worthy Mix Tape
Awkward silences are anything but comfortable, even if you've only been talking to yourself. When the peace and quiet crosses over into monotony, pop on a streaming station or cue up your playlist. Amazon Music, Spotify, and Pandora all offer curated music channels if you don't feel like putting together your own mix. Pick an artist and get soundalike suggestions, or go for a specific genre or vibe, like Country Heat, Top 100 Hits, or the Best of Wham.
If you're more of a wordy person rather than an audiophile, use a trial membership to burn through some books on Audible or catch up on some of our recommended podcasts:
WTF with Marc Maron – Wry, witty, and full of self-deprecating celebrity guest spots
Bulletproof Radio – The art and science of biohacking your life
The Big Podcast with Shaq – The, um, "biggest" name in basketball talks current events, controversy, sports news, and more
My Favorite Murder – True crime as told by true fans Karen Kilgariff and Georgia Hardstark
Freakonomics Radio – Like trivia if it was on steroids and actually useful
Watch Your Posture, Support Your Posterior
Slouching the driver's seat while you zip to the corner store might not feel like a big deal. Slouch for 8 hours a day on a road trip and by day two your neck and back will be screaming to get off at the next exit. Commit to regular self-checks to see if you're scootching down in your seat, and stretch as often as possible.
As for cushioning, tuck a lumbar pillow into the curve of your lower back to prevent strain, and check out multitasking options like the Banale Omni-Pillow that not only keep you upright in the car but also double as nighttime pillows when you arrive at your destination.