The knife. Mankind's oldest tool, dating back over two and a half million years, has been used in hunting, combat, and food preparation in civilizations across the globe. So we figured that the best way to kick off our newest series, the IMBOLDN Edit, where each month we'll feature seven of our favorite products in a given category, was to feature a tool with such a storied past.

We're focusing on pocket knives, which can be used for anything from opening a package to cutting a piece of rope to coming to the rescue in a medical emergency. While the first pocket knives date back to the early Iron Age (600 – 500 BCE), it should come as no surprise that many technical advancements have been made in the centuries since their inception. From high tech materials to sleek, streamlined design, this EDC staple just keeps getting better and better. Here are some of the pocket knives that we think more than cut the mustard.
CRKT Daktyl EDC Folding Pocket Knife

This non-traditional knife, designed by Tom Hitchcock in Talent, Oregon, is certainly a conversation starter. With its unique skeletal design, this pocket knife could be mistaken for a work of art. That is, until you see it in action.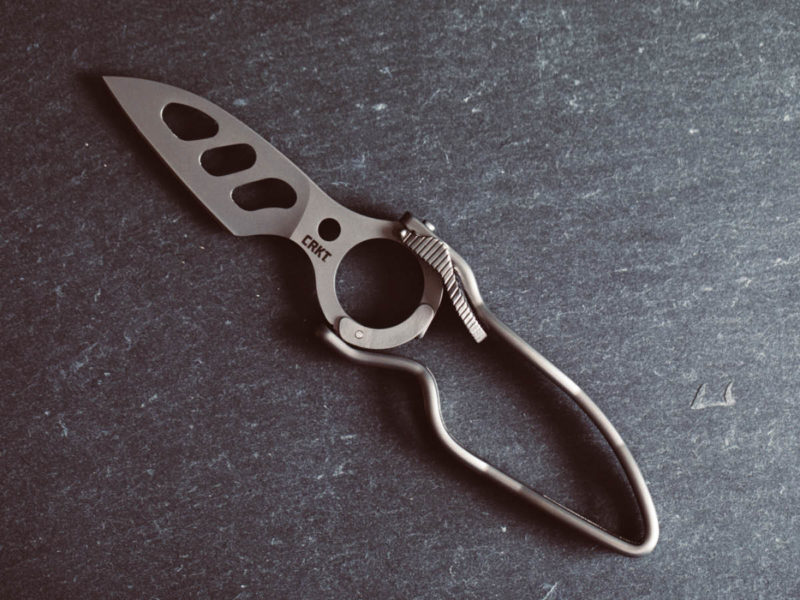 To open, simply press the front lever mechanism with your thumb and rotate the 3 inch blade outward until it fully extends and securely clicks into place. To close the knife, press down on the lever to disengage, then swing the blade back into the closed position. The Slide Lock mechanism provides added security and reduces the chance of the blade opening unexpectedly.
Added bonus: the blade rotates both right and left, making it completely ambidextrous. When closed, use the pivot end of the closed blade as a carabiner or bottle opener. Buy Now.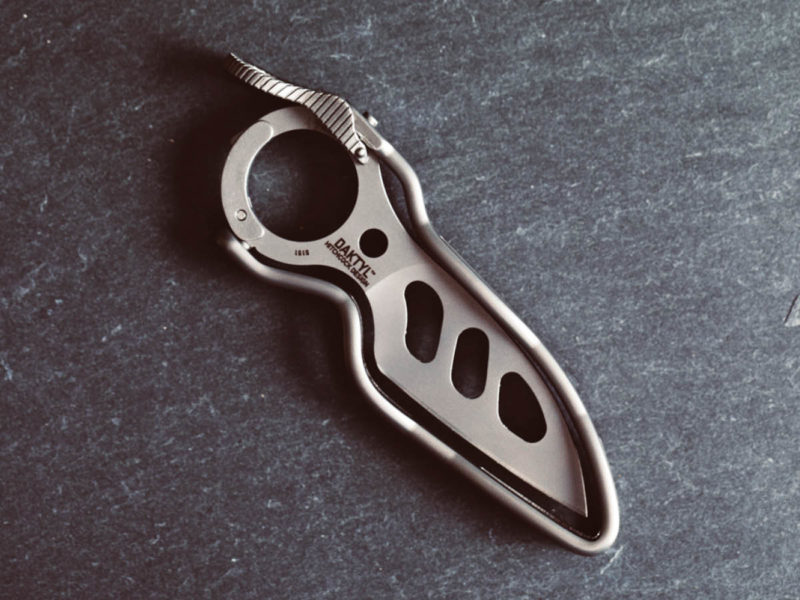 Swiss Advance Crono N5
Question: What do you get when you combine Swiss engineering and German steel?

Answer: You get a lightweight, streamlined tool with so many functions it's almost laughable.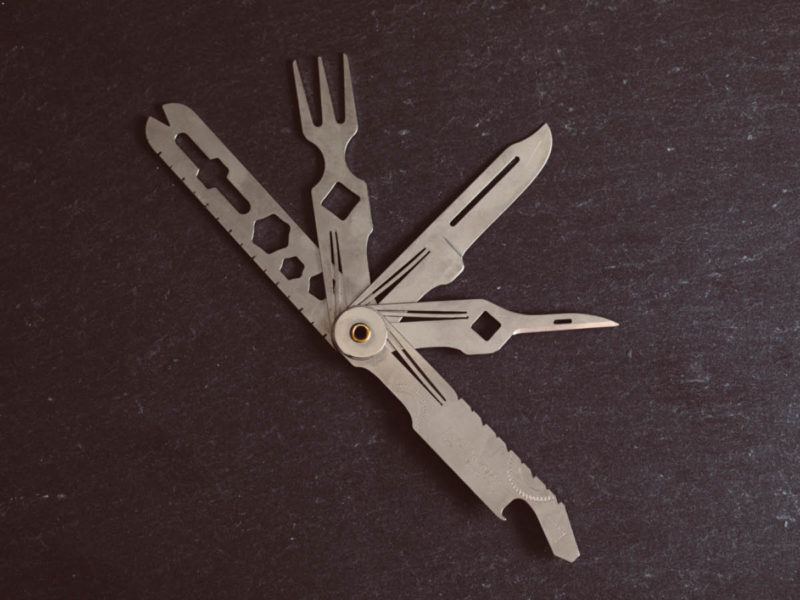 So what does this all-in-one tool offer? Oh, just a bottle opener, fish scaler, wire stripper, cm-scale, hexagon (4x), wing nut opener, cheese knife blade (because you never know when you are going to come across a good block of Manchego), bradawl and sewing, square (2x), fork, and screwdriver. When the zombie apocalypse comes, this thing is going to come in handy. Buy Now.
Shinola Petoskey Pocket Knife

Made in partnership with Santa Fe Stoneworks and produced from high-grade steel and genuine Petoskey stone, the Shinola Petoskey Pocket Knife is a truly unique find. Decorative strips of brass on both sides of a Buck Knife 55 pair with an engraved Shinola bolt, making each Petoskey Pocket Knife one of a kind, as the patterns of the stones vary. Buy Now.
Jho LYNX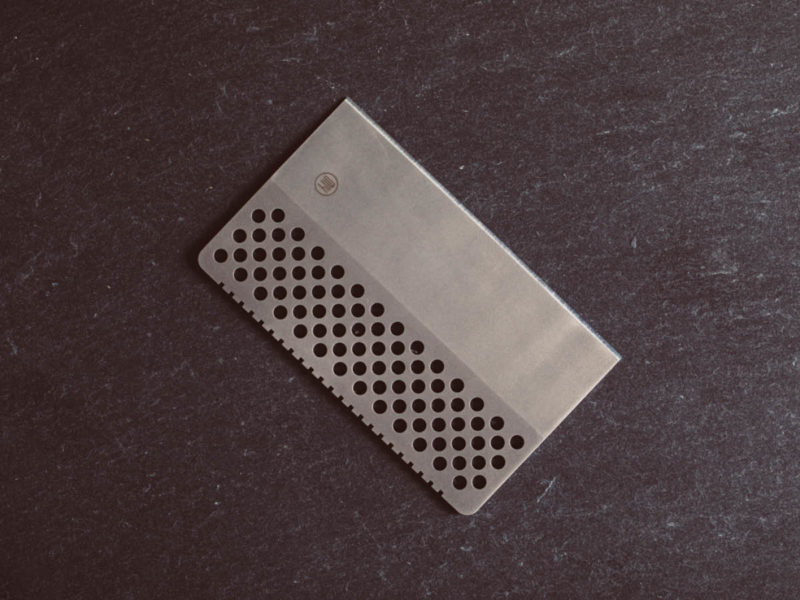 At first glance, it's obvious that the LYNX is different from the foldable knives on this list. The card blade, which fits easily into a wallet, is manufactured from VG10 steel and offers amazing grip thanks to milled holes that run along the top half of the blade. The LYNX combines maximum utility and convenience, and its simplicity makes it a true feat of EDC design. Buy Now.
Ridge Summit Knife

This modern, minimal everyday folder from Ridge is everything you need and nothing more. The compact footprint makes it easy to slide in and out of any pocket and the Grade 5 titanium handle means that it can durably stand up to whatever you throw at it. The only complaints we came across were from southpaws who noted that the design makes it a bit challenging to open with the left hand. Buy Now.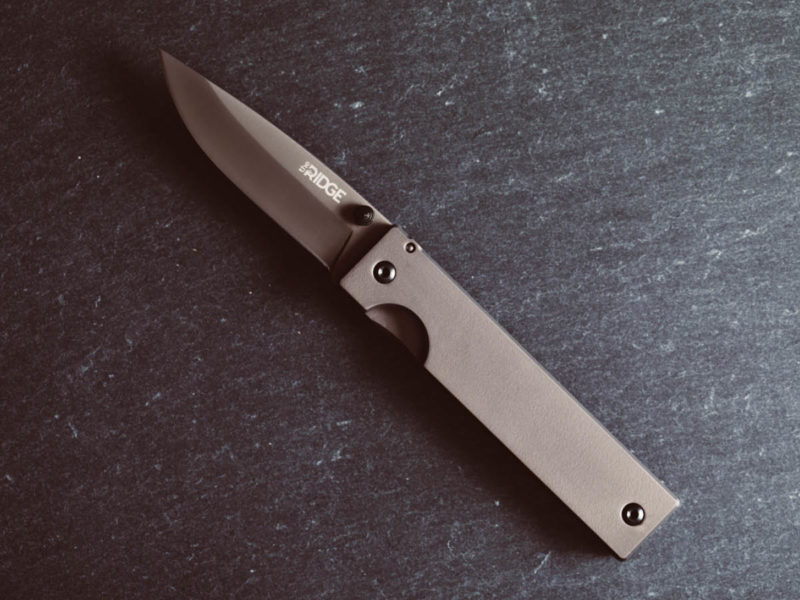 StatGear Pocket Samurai

Taking its design cues from the legendary samurai sword, which was known for its extreme strength and sharpness, StatGear shrinks the iconic item down to keychain size with this knife. The 440C stainless steel blade is rust-proof, while the Aircraft Grade Aluminum handle is lightweight and incredibly strong.

Subtle detailing on the handle recalls the traditional katana design. Plus, a built-in pocket clip and keyring loop mean that this knife is always at hand, no matter how you prefer to carry it. Buy Now.
James The Elko

If you're looking for maximum utility in a minimal package, The Elko might just be for you. Outfitted with a Sandvik 12C27 stainless steel blade, this foldable knife also doubles as a key ring, bottle opener, screwdriver, and pry tool.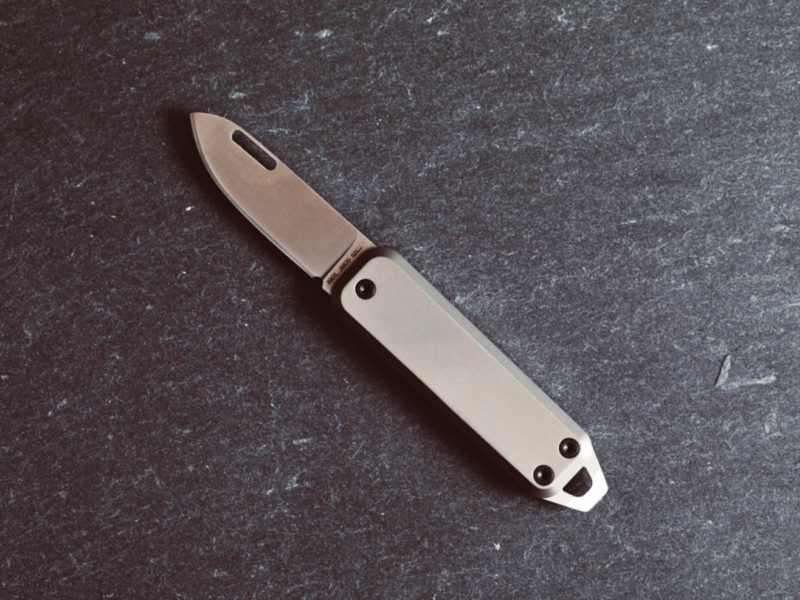 Plus, it offers ten different color options, allowing you to express your style. It comes packaged in a reuseable, resealable Loksak® waterproof bag, certified to protect against sand, snow and water up to depths of 200 feet. Suffice it to say, this knife really packs a punch. Buy Now.