The majority of Rhone wines are blends, and they're some of the most balanced, delicious blends in the world.
Rhone white blends contain some combination of grapes from the approved list of varietals that includes Viognier, Marsanne, Roussanne (Marsanne-Roussanne blends are classic), Clairette, Grenache Blanc, Picpoul, Ugni Blanc, and Bourboulenc. This is especially true with Rhone blends that are actually from Rhone; Rhone-style­ blends are bottled whites from outside the region which means they're not subject to French law and they could contain, well, almost anything. Most producers stick to the main Rhone grapes though, because the combinations work so well. Each grape has a counterpart and in most cases they truly are better together.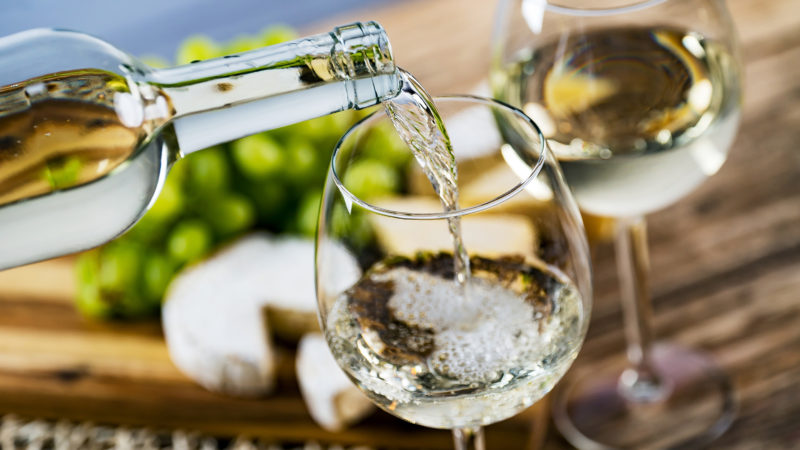 The best whites from this renowned region are delicate, elegant, and infinitely aromatic. They're bold without being intrusive, focused yet somehow relaxed. They're complex enough for advanced drinkers yet approachable enough to sip and enjoy without too much fuss. You won't need a PhD in oenology to know which ones you like and which ones you don't and you won't care if you have the perfect glass — although a nice one always helps.
Pair your Rhone white with fancy fish or a simple roast chicken — you'll be equally happy either way.
If You Like This…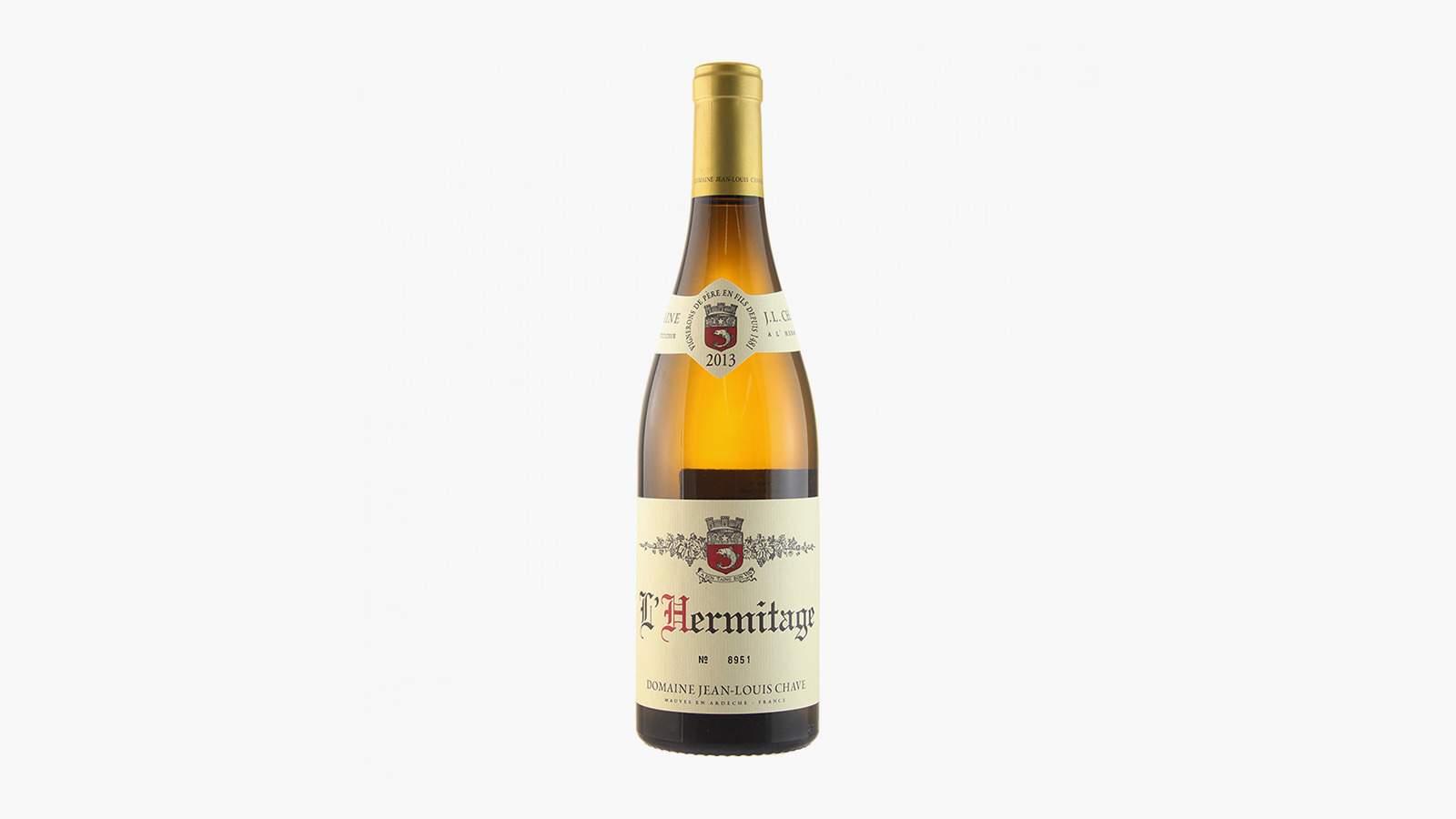 Jean-Louis Chave Hermitage Blanc, 2013
If you want the Rolls-Royce of Rhone whites, you've found it. The Chave family is a Hermitage institution. They've been growing grapes in the region for more than 500 years, and all that experience translates into incredible skill and an even more impressive reputation. Nasty year for area producers? Somehow JLC is still churning out award-winning wine. Good year all-around? JLC had a better one.

The proof, though, is in the mind-numbingly fantastic wine like this brilliant Hermitage Blanc. The blend is mostly Marsanne for structure and body with a bit of Roussanne to add aromatic depth and intensity. The result is sumptuous, sexy, and blatantly irresistible. From the luxurious lashes of butter and toasted nuts to flowery-sweet honeysuckle to fresh citrus and peach and the unmistakable hint of wet rocks, this baby is dialed all the way up to 11


Try These…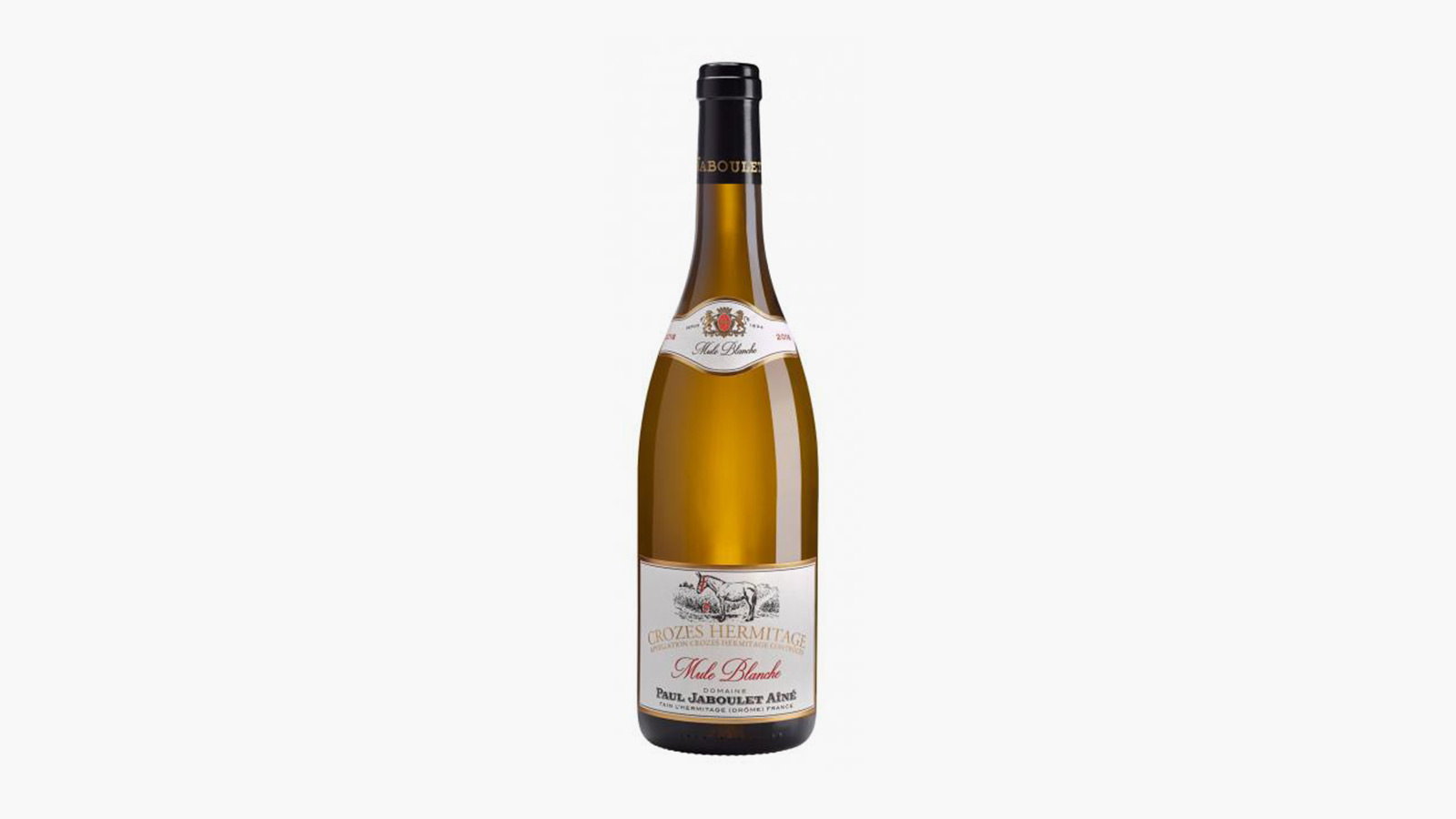 Local: Jaboulet Crozes Hermitage Domaine Mule Blanche, 2014
Though it's another family-run winery (as expected in France), Jaboulet is comparatively young, having launched in 1834. Still, they're well-respected and diligent about their production techniques, focusing on low yield and patient yet monitored aging in oak casks made by their own in-house cooper.

This 50/50 blend of Roussanne and Marsanne gets 9 months of oak treatment in 15% new French oak barrels, giving the wine a buttery roundness tempered by some time in stainless steel and concrete eggs. It's fruit, fresh, and fun, but still exudes the telltale Rhone elegance you know and love.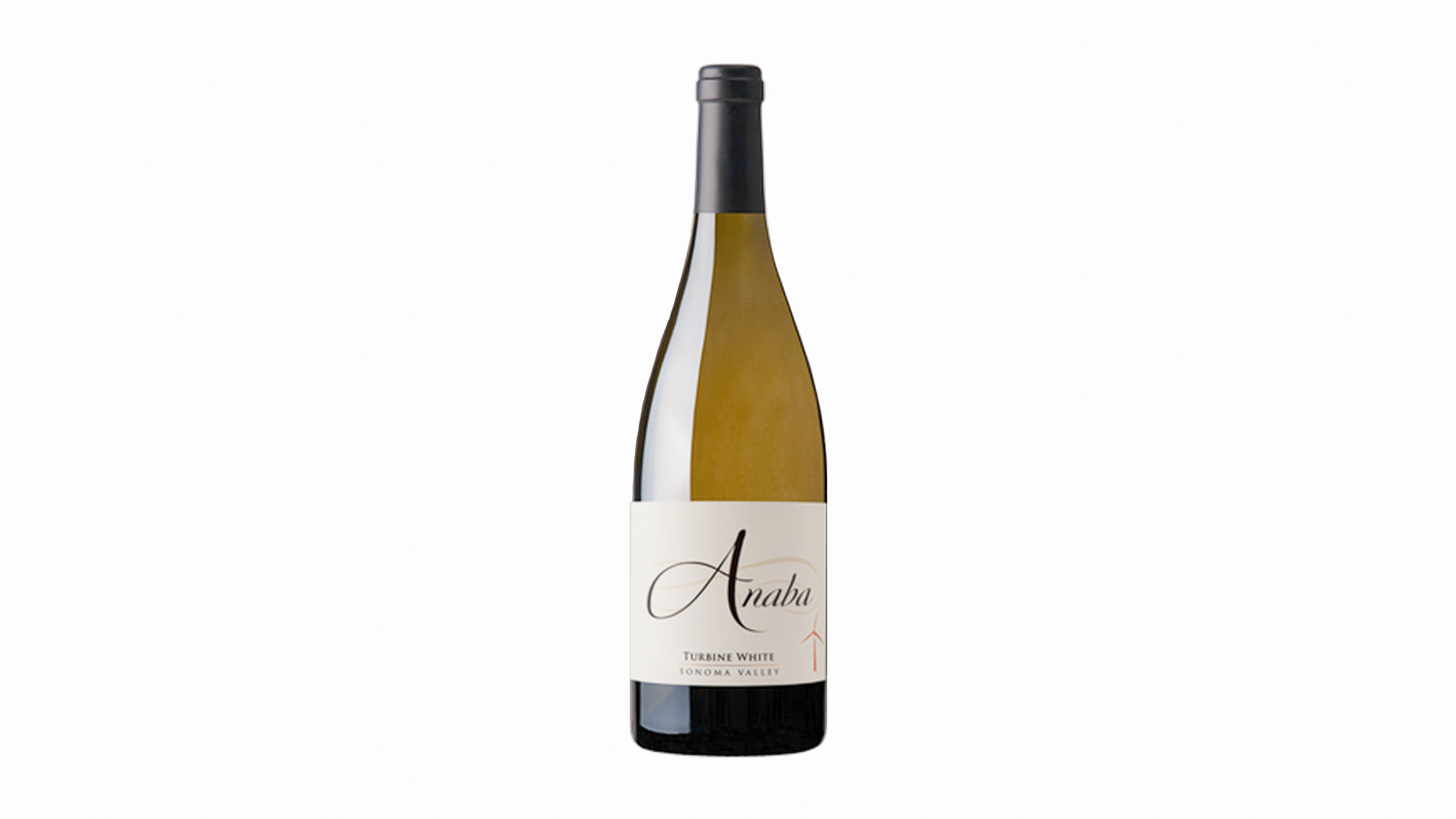 A Little Far-Flung: Anaba Turbine White, 2015
Rhone-style wines have found a comfortable new home in California. Wineries like Anaba embrace Old World technique and flavor and attempt to replicate terroir by choosing sites with soil similar to the rock-studded expanse that is the Rhone Valley. In Sonoma, vines enjoy hot days and cool nights furthered chilled by air currents sweeping in off the coast. This helps delay the ripening process, giving the grapes more time to develop complex flavors for increasingly delicious wines.

Anaba's Turbine White is a blend of five grapes: Viognier (31%), Grenache Blanc (30%), Roussanne (26%), Marsanne (12%), and Picpoul Blanc (1%). It's an unusual combination — some of that New World sensibility and experimentation poking through perhaps? — but it works.
The scent of the wine is intoxicating and the flavor also measures up. Honeysuckle, lychee, nectarines, rose petal, and allspice all meander toward a long, almost oily finish. You won't get the same minerality you might get in a true Rhone blend, but there's plenty of reasons to enjoy this wine on its own merit.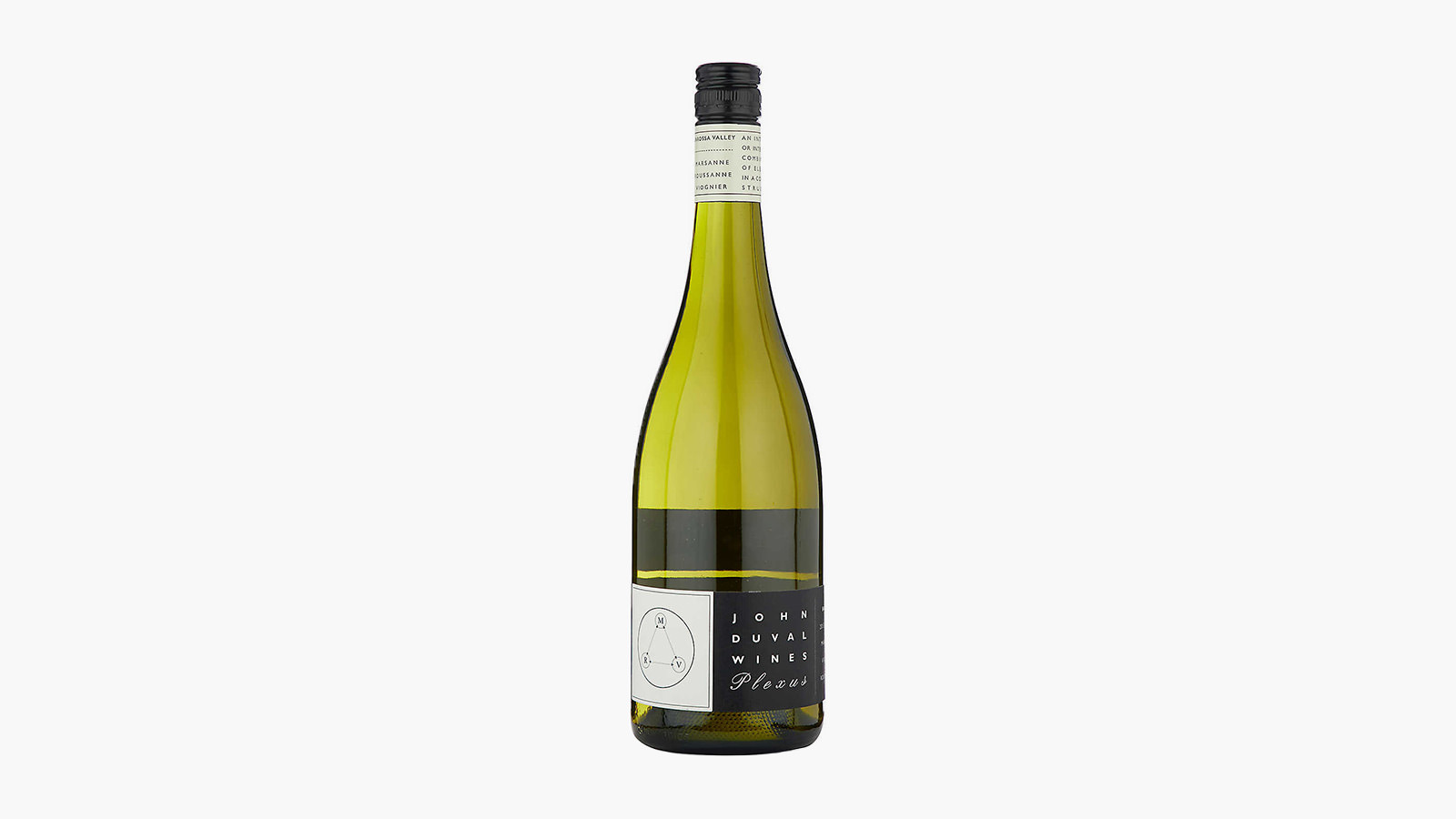 Out There: John Duval Plexus White, 2014
It's a long, long way from France to Australia, but as it turns out the Rhone and Barossa Valleys have more in common than you may think. Case in point: wine.

Barossa is hot and dry, two complicating factors that make it markedly difficult to keep grapes from over-ripening. Successful producers learned to capitalize on the heat by planting varietals that aren't afraid of higher temps — Rhone transplants included.
John Duval started out at the behemoth that is Penfolds, putting 28 years as the vineyard's chief winemaker and creating the legendary Grange before moving on to establish his own label. John Duval Wines don't disappoint.

Old vines carefully tended and kept to a low yield mean more flavor and soaring quality. The Plexus White has heart. Hidden amongst the white peach and zesty lemon sits a swirl of cream, yeasty brioche, baked pears, potpourri, and warm spices. The velvety texture is divine, as are the peek-a-boo hints of slate and stone.

It's a wine that delights and surprises. Will you mistake it from a Hermitage? Not likely. Will you be thrilled to add an entire case of this to your collection? Definitely. Will your guests request this the next time they visit? I wouldn't be surprised.