We don't drink a lot of Sherry in the United States, but depending on who you talk to, that trend might be shifting. In 2015, experts were wailing about the collapse of the Sherry market, and indeed Sherry exports had declined markedly over the previous 12 or so years. But by 2017, industry insiders predicted that same market would grow by an impressive 18% before 2021.
It kind of makes sense. Tapas restaurants are more popular than ever. Uber-Chef José Andrés has helped the concept gain traction in major markets such as Washington, D.C., Las Vegas, and now New York City, and as people nosh on gambas al ajillo and croquetas de jamón, they're discovering how delicious fortified wine can be alongside authentic Spanish flavors.
As people nosh on gambas al ajillo and croquetas de jamón, they're discovering how delicious fortified wine can be alongside authentic Spanish flavors.
Here's the thing, though — even though consumption is up, Sherry houses are closing. The rising demand still isn't enough. How can we help? By drinking more Sherry, both on its own and mixed into delicious Sherry-based cocktails. To help you on your mission, here's a gold-star Sherry and a few more affordable alternatives, so you can have a guest-worthy bottle on hand at all times.
Because you'll ask (and it's a good question): Is Sherry the same thing as Port? Nope. Both are fortified wines typically enjoyed after dinner, and there is a regional commonality as well, but they're not the same any more than a Napa Cab and Napa Merlot are the same. Apples and oranges — both fruit, but they have different uses and you'll likely crave one over the other depending on the occasion and your mood.
If You Like This…
Bodegas Tradicion Palo Cortado VORS 30 Year Sherry
This Sherry is pure Jerez magic. The bodega prides itself on creating an authentic product that eschews additives like caramel as well as non-traditional techniques such as cooking, fining, and cold stabilization. The critics have responded with overwhelmingly positive reviews, making this a reliable, winningly wonderful example of what Sherry is supposed to be.

Pour this 100% Palomino Fino into a big glass (no little ponies here, please) to let the incredible aromatics roam free. You'll need the extra aeration to help the well-aged palo cortado show its best, too. Expect a firm, lush drink peppered by nuts, green olives, a chalky salinity as well as dried stone fruit, ginger, and orange blossom. From the color to the intense mouthfeel to the superbly long finish, this Sherry is magnificent — and it'll only get better as you take your time and enjoy the Sherry as it evolves in the bottle.
Try These…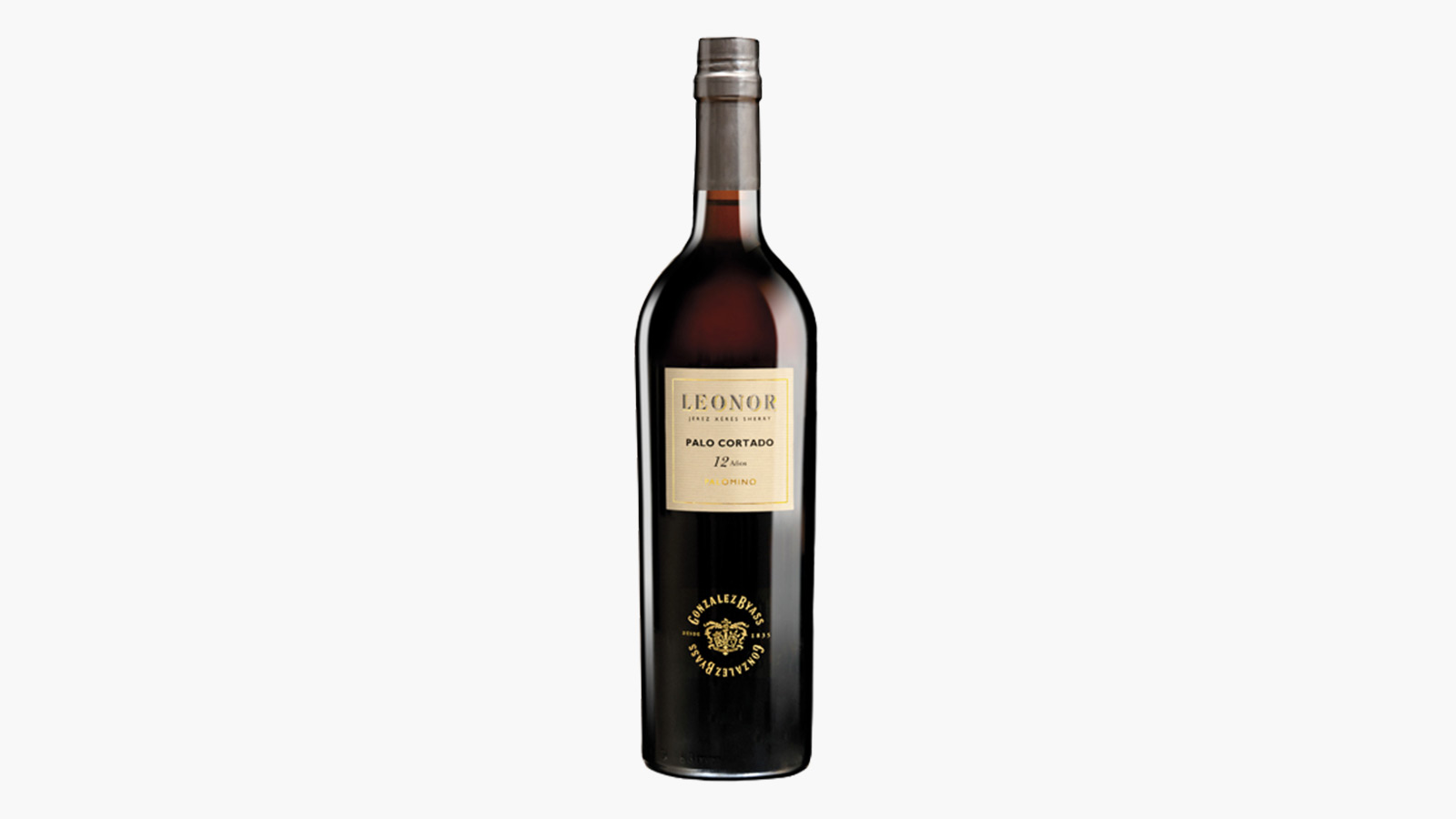 Gonzalez Byass Leonor Palo Cortado Sherry

Another example of the rare palo cortado style of Sherry that straddles the crisp nature of amontillado and the richness of oloroso at a price point that's so low it's kind of ridiculous. You can't get much for $20 these days, but apparently you can get a bottle of Sherry from one of the most recognized houses in Jerez. Who knew?

Swoop in before the world catches on and snag as much of this affordable Sherry as your cupboards can hold. Within reason, of course. It's a brilliant take on palo cortado, with a tumbled blend of nuts, pithy orange peel, dried apricot, and toffee. There's a bit of funk, too, making this a lovely match for earthy foods like sautéed garlic mushrooms, country pate, smoked duck, and braised rabbit.
Valdespino Pedro Ximenez El Candado
Valdespino makes fabulous Sherry backed by an unparalleled link to Spanish history. It's one of the country's oldest Sherry producers, having been founded way back in 1430, and it's been the official Sherry producer for Spanish royalty since 1883. They're also the only house to make single-vineyard wines, an endeavor made possible by their ownership of a prized parcel of land called Marcharnudo Alto.

Pedro Ximenez Sherry comes from the Pedro Ximenez grape which is sundried to concentrate the sugars before undergoing oxidative aging. It's a style known color and thick texture, as well as sweet and dried flavors that deliver surprising depth along with a velvety mouthfeel.

El Candado follows the Valdespino preference for oak barrel fermentation verses the stainless steel used throughout the rest of Jerez. That plus a commitment to extreme aging help create a layered, powerful Sherry full of dark, smoky notes and creamy vanilla. There's also an inherent sweetness that's prevalent without being cloying. Think candied nuts and chocolate-covered orange with a swirl of spiced honey with the texture to match.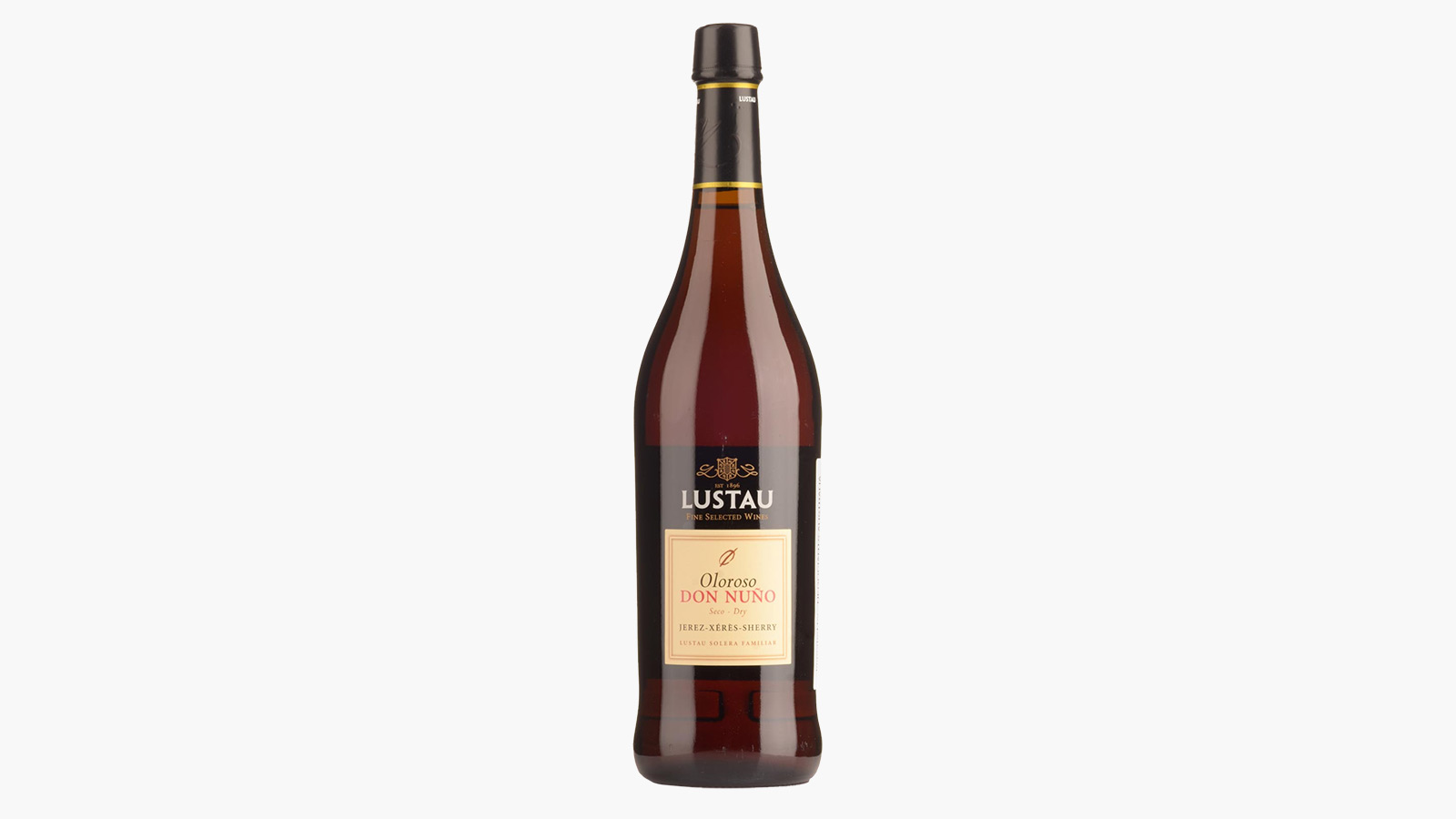 Emilio Lustau Solera Reserva Don Nuno Dry Oloroso Sherry
Imagine a renowned Sherry house as a bootlegged startup. That's how Emilio Lustau first launched — Don José Ruiz-Berdejo grew vines on his own property, made and stored the wines at home, then sold them to a larger bodega with exporting capabilities. That was in 1896. My how things have changed. Emilio Lustau SA has expanded dramatically, as has the bodega's prestige, but the quality remains the same.

This Sherry is anything but shy. Huge flavors of baked goods and caramel burst forth followed by salty minerality and toasty trail mix. It's silky, sensual, but balanced by a zap of acidity that keeps the wine from being flabby or flat. Delicious alone or with a big chunk of mature Manchego or the slightly gamey Andalusian goat and sheep cheese called Payoyo made in the same region where this Sherry is produced.