Style is such an individual sport that it's difficult to imagine that every man has a need for some variation of the same 10 garments. Yet every closet needs a foundation onto which it can build its more inspired choices, trendy additions, and personal favorites. These basics set the tone for your entire look. They give you something to settle on when you're uncertain about what to wear, and they make getting dressed for anything on your agenda considerably easier—no matter the time of year. Here, a handful of essentials that will make every day a stylish success.
A Sharp Suit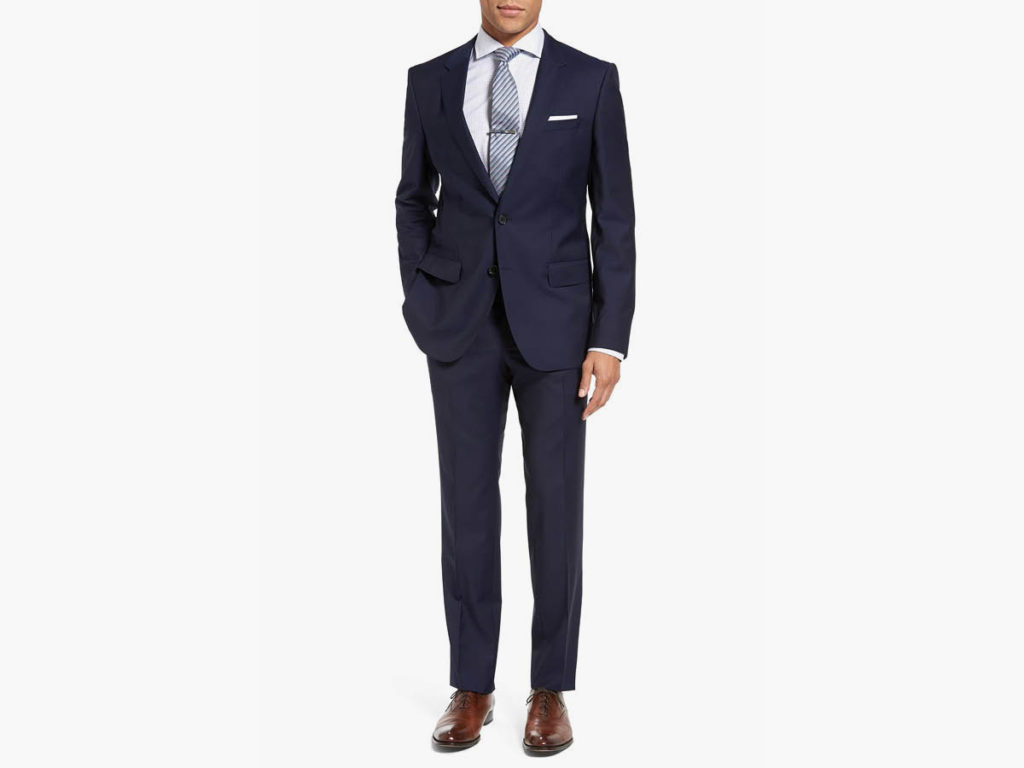 The difference between a sharp-dressed man and, well…the other guy? It's all in the suit, a classic wardrobe selection that perfectly captures what it means to be both pulled together and nonchalant at once. That's because the modern suit, while polished and impeccable, also manages to look less stuffy and serious than its predecessors. 
The difference between a sharp-dressed man and, well…the other guy? It's all in the suit.
Millennial men need not worry that they'll vibe a "trying way too hard" look, as these are the types of pairings that merely turn heads and solidify your reputation as a guy who knows exactly what to wear. This BOSS Huge/Genius Trim Fit Navy Wool Suit ($795) illustrates the idea perfectly.
A Button-Down
It's not a maybe. The traditional white button-down shirt is a must for its immense versatility. It goes everywhere, from the office to the dinner date to the gala. Basic is best, as you aren't trying to shake things up too much with this most reliable and dependable of pieces. Stick with slightly thicker fabrics and a relaxed fit that is forgiving if you need the extra room. This Helmut Lang Waistcoat Cotton Button-Down Shirt ($425) is as timeless as it gets.
A White Tee
You'll be grateful for the presence of a soft, comfortable, and trustworthy white T-shirt every time you open up your closet. It's ideal on weekends when you need to grab something to pair with your cargo shorts, workout pants, or rugged jeans. The Heavyweight Relaxed Crew from Everlane is truly daily-wear worthy, so you may want to scoop up a couple just to be safe.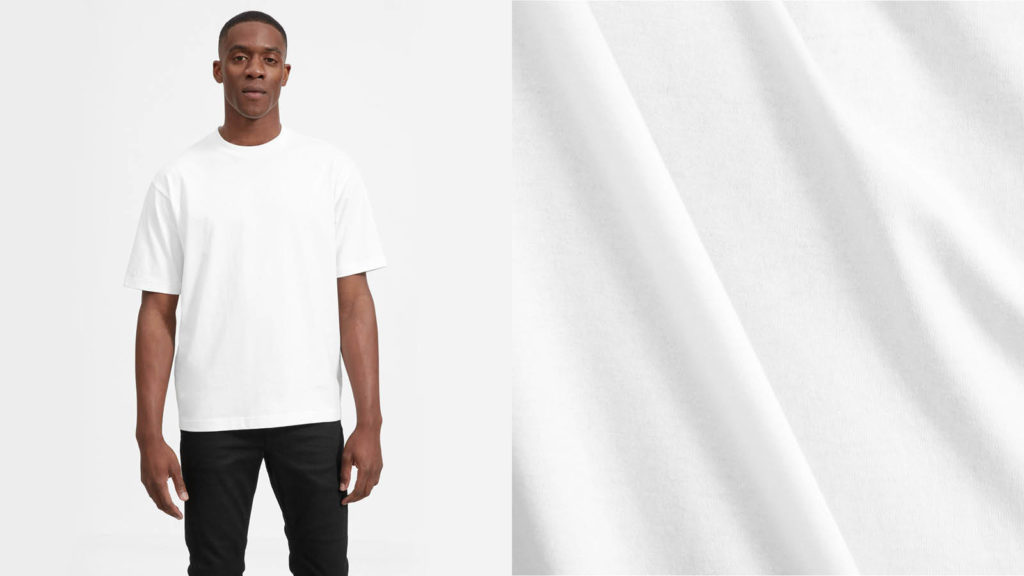 A Polo Shirt
It oozes country-club chic vibes, but you don't need to be a member to wear a polo shirt with pride. In fact, you should be wearing these in abundance—they're just that classic. The ATM Anthony Thomas Melillo Faded Pique Classic Polo Shirt ($150) does all the work for you, thanks to its old-school stylings and ability to go with everything from dark-rinse denim to pull-on track pants. The idea is to give you an alternative to a T-shirt that's just slightly dressier, yet just as comfortable.
A Crewneck Sweater
It's tough to imagine where your closet would be without at least one crewneck sweater inside. Chances are you'd have at least one cold day without something flawless to wear. Prevent that fiasco by adding a neutral sweater with a rounded collar to the mix. It's one of those omnipresent pieces that promises to last forever, goes with everything, and looks nice no matter what you happen to be wearing on the bottom.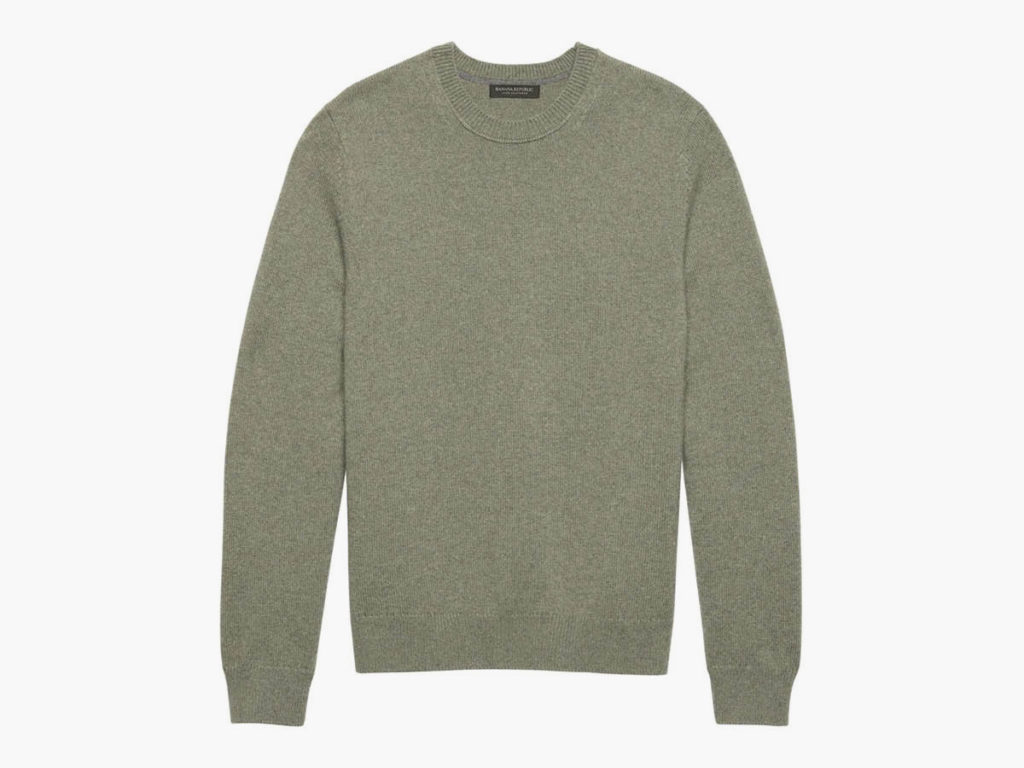 This Cashmere Crew-Neck Sweater with Suede Elbow Patches from Banana Republic ($228) captures a hint of that old-school flavor that grandpa introduced to you so long ago. You'll love paying homage thanks to its soft hand and endless comfort.
A Dependable Denim
Easygoing jeans are surprisingly hard to find. They're always either too tight, too loose, or too strange in some other way. In many cases, you give up the valiant fight and simply fall prey to the closet possible fit—something that's just a hair shy of perfect. Part of growing up and developing a well-rounded closet is developing an understanding of your body and what fits you best.
Part of growing up and developing a well-rounded closet is developing an understanding of your body and what fits you best.
So make a concentrated effort to find that dream pair of jeans. Then grab one, two, or more pairs so that you always have at least one on hand for your casually perfect looks. Try J Brand Kane Slim Straight Leg Jeans ($154) for a great starting point.
A Bomber Jacket
Sure, the bomber jacket has a bit of a Top Gun thing about it. But there are worse things in general than being mistaken for Maverick. It gives you the freedom to pretty much wear anything that you want underneath—the plainest of plain white tees, the colorful polo shirt, the bold band shirt you grabbed at the last concert you attended.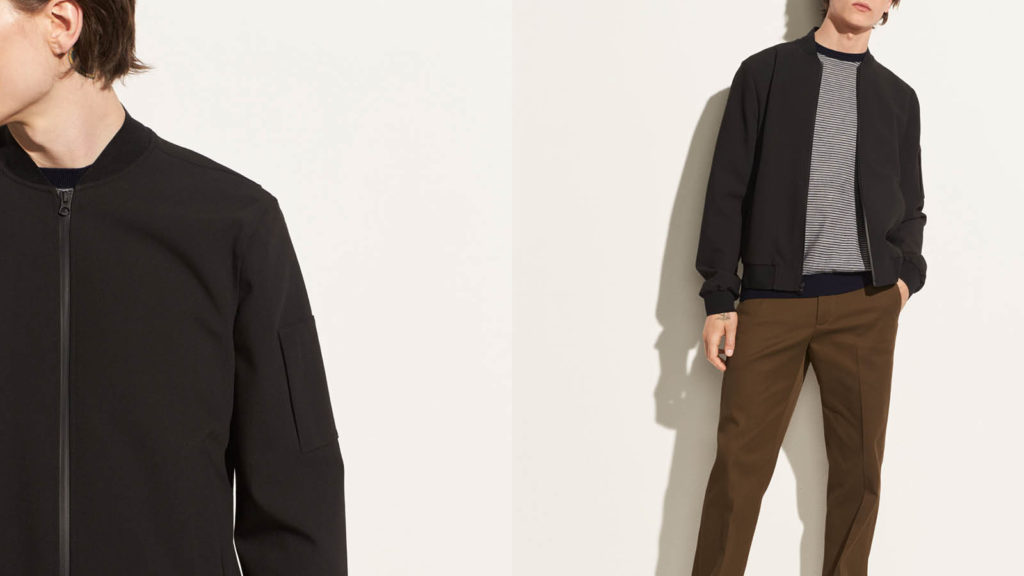 The beauty of the bomber jacket is essentially in its ability to wear well with every single thing you own. Try this Vince Bomber Jacket ($395) to add easy, sporty style to your basics.
A Tailored Pant
Smart dress trousers will always be closet MVPs, even if you work in a creative environment and consider every day casual Friday. No matter—you're probably still going to go on dates, find reasons to attend special events, or be invited to dinners that call for something more sophisticated than the norm. Steer clear of patterns and unusual colors and opt for a reliable neutral that looks right at home with a button-down and a blazer. Grey and navy both make excellent alternatives to dramatic blacks, and look fantastic with a variety of other hues. One to try: Hockerty Grey Slim Fit Wool Pants ($99), which you can customize to your liking.
A Dress Shoe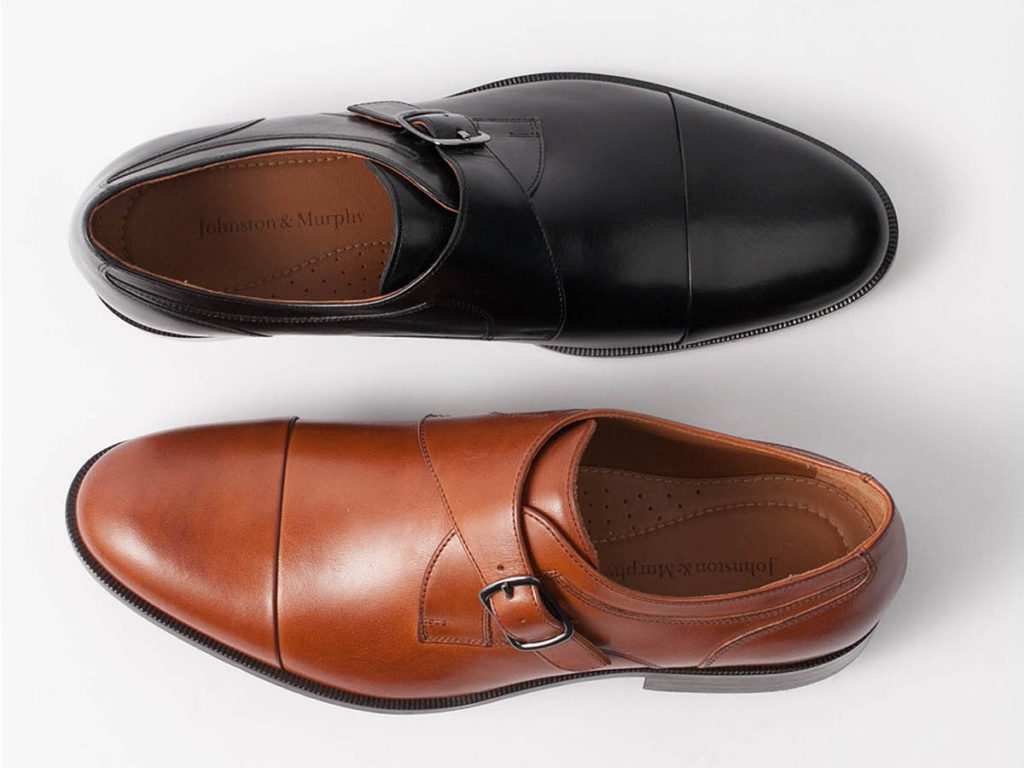 In the same vein, a pair of sharp dress shoes will keep you going when that special event unexpectedly pops up on the agenda. Don't think so much in terms of bells and whistles. Your baseline wardrobe doesn't require anything over the top or too overwhelmingly glossy. Stick with something that's sleek, refined, and versatile enough to wear anywhere from a job interview to a party, like these Johnston & Murphy Hernden Single Monk Cap-Toe Loafers ($129.98).
A Leather Sneaker
And what happens when you're feeling hyper-casual, but aren't quite feeling the Converse that got you through college? Understandable. You need a pair of leather sneakers.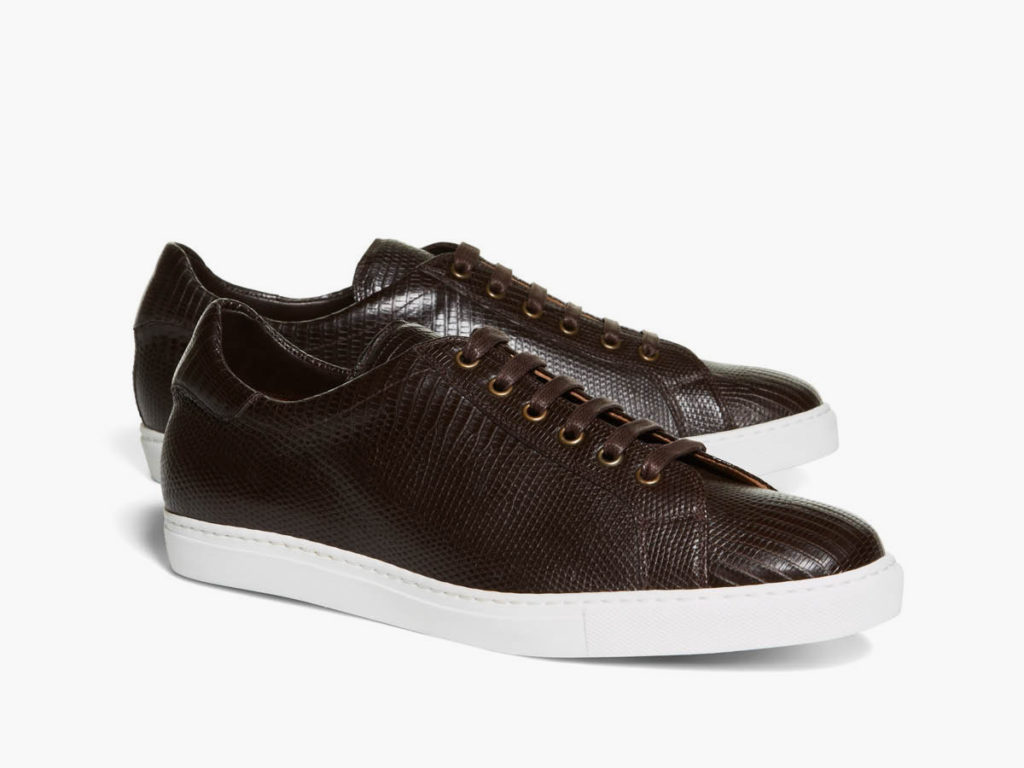 Just call them the new neutrals. They're down-to-earth, yet a little more pulled together and grown-up than your average canvas sneakers. They're investment pieces you can easily count on to wear well for a lifetime. Keep Brooks Brothers Lizard Sneakers ($1198) in mind.