Poor vermouth. Sad, dusty, left to sit on the bar shelf for ages (not a good idea, as it turns out, but more on that later). An essential component in some of the most popular cocktails in the world yet rarely appreciated on its own and suspiciously absent from most home bar setups. That's a shame.
This highly aromatic "spirit" is actually a type of fortified wine infused with oodles of botanicals. It's robust, complex, and remarkably diverse depending on who's making it and which style you choose to sip. It's worth taking a deep dive into the secret additive that makes your favorite tipple sing.
A Quick Shot
Proof: 36
Calories Per Ounce: ~30 (dry vermouth) to 47 (sweet vermouth)
Big-Name Brands: Dolin, Noilly Prah, Gallo, Carpano, Cinzano, Martini & Rossi
Classic Cocktails: Negroni, Martini, Manhattan, Americano
Famous Song? "If You Only Knew" – Van Morrison
Did You Know? There's a vermouth museum called the Museu del Vermut in Reus, Spain.
A Brief History of Vermouth
Fortified wines date back millennia, but the spirit we now know as vermouth surfaced in the 1500s in Germany. In fact, vermouth comes from wermut, the German word for wormwood (absinthe, anyone?). Within the next 100 years, producers in Italy and England both had their own varieties and a trend was born.
Early versions of vermouth were hardly uniform. It wasn't until 1786 that Antonio Benedetto Carpano created a sweet vermouth that quickly gained traction with the royal court in Carpano's native Turin. Frenchman Joseph Noilly followed up with a pale, dry vermouth, creating the second of the two most popular styles we know today.
Like so many fortified wines and spirits made with botanicals, vermouth was first used to treat a wide range of illnesses, including a number of digestive woes. It's not surprising then that vermouth is still favored as an aperitif today, getting both your taste buds and your belly ready for action.
Like so many fortified wines and spirits made with botanicals, vermouth was first used to treat a wide range of illnesses, including a number of digestive woes.
Speaking of modern times, vermouth is currently experiencing comeback after a dip in popularity during the mid-to-late 20th century. As cocktail drinkers fall back in love with the classics, they're rediscovering the versatility and possibility of vermouth and that's a major win-win.
Production, Taste, and Trends
All vermouth starts as a low-alcohol white wine that may or may not be aged. From there, producers add sugar for sweet vermouth before dosing the wine with extra alcohol — the fortification part of the process — while red vermouth may get a splash of caramel coloring. This is also where the herbs and spices come into play.
There is no set formulation for vermouth, but some styles are more closely associated with certain botanicals — dry vermouth and chamomile, sweet vermouth and vanilla, etc. You may also see everything from juniper to citrus peel to cinnamon to quinine. Wormwood is no longer common, for the same reasons absinthe almost died out in the 20th century but it's still out there if you look hard enough.
There are three main styles of vermouth
Dry: Made without added sugar and often more herbaceous and floral than fruity
Blanc/Bianco: Somewhere in between sweet and dry, with a rich mouthfeel and sweetness levels dependent on the whims of the maker
Sweet/Rouge: A sweeter, rounder, red vermouth once made using red wine but now typically made with white wine infused with sugar syrup and coloring
Unlike many types of booze, vermouth has a very limited shelf life. Once it's open, it should be used up or tossed within four to six weeks. You can extend the lifespan of your vermouth by keeping it refrigerated right alongside the rest of your wine, but expect some changes in flavor due to aeration and oxidation.
Unlike many types of booze, vermouth has a very limited shelf life. Once it's open, it should be used up or tossed within four to six weeks.
Vermouth in itself is pretty trendy right now, leading to boutique makers who are toying with flavors like bitter chocolate and blood orange. With vermouth back in the spotlight, expect bold iterations bursting with foraged ingredients and in-your-face combinations of herbs and spice.
Try It: Three Vermouth Recipes
Most people know vermouth as a lesser ingredient in some big-time cocktails, but it's also delicious served on its own over a bit of ice with a simple garnish or orange or lemon peel or even a slice of strawberry. That said, you can't sample vermouth without tasting it in its element. These three recipes should do the trick.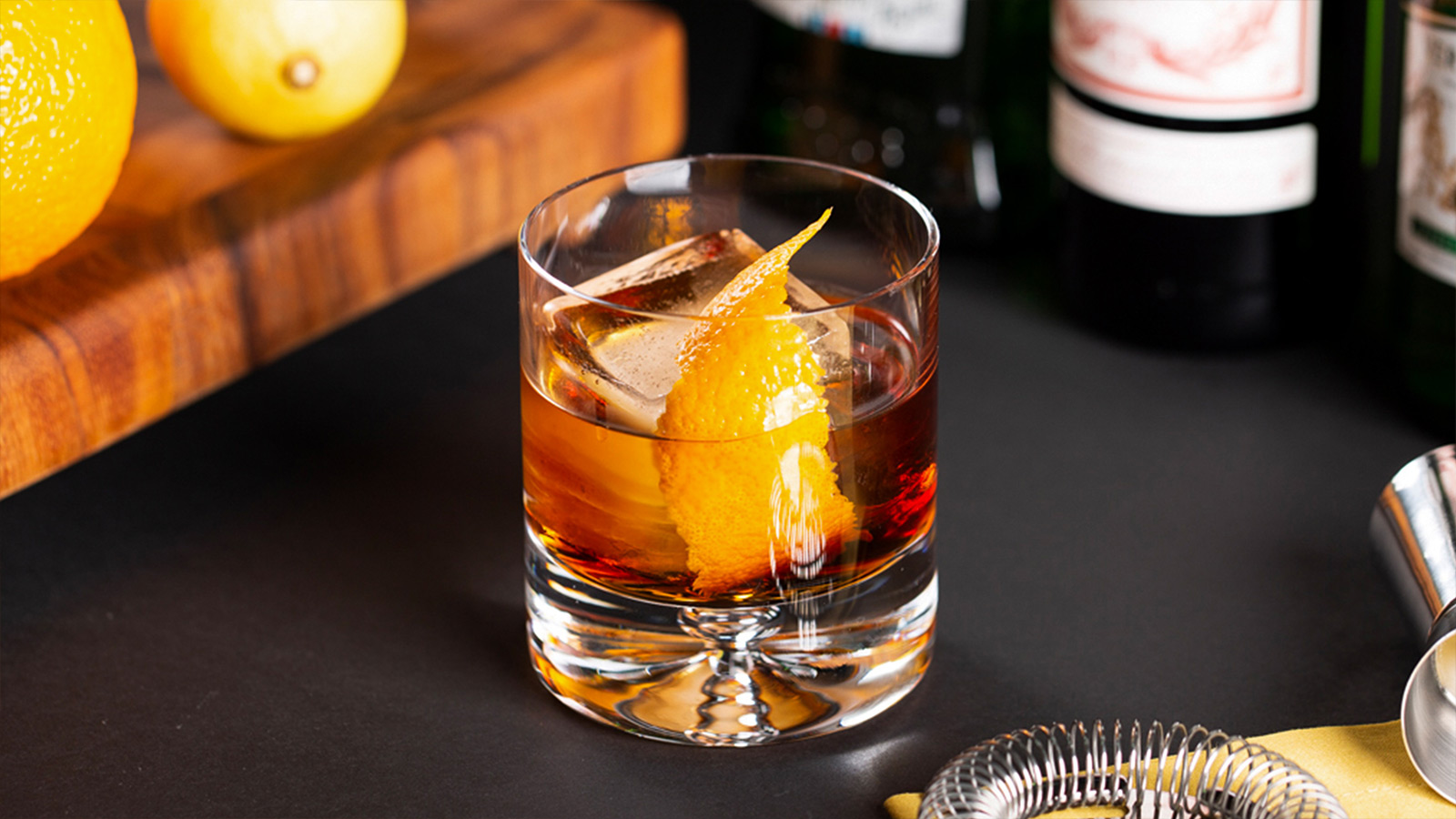 Negroni
An Italian classic supposedly invented in 1919 by a bartender at Café Casoni in Florence as a treat for Count Camillo Negroni. It's punchy, it's potent, and it's darned delicious.

1 ounce Campari
1 ounce gin
1 ounce sweet vermouth
Orange peel for garnish (optional)

Add all three ingredients to tumbler filled with ice. Stir to chill, then strain into a rocks glass filled with fresh ice. Garnish with the orange peel and serve.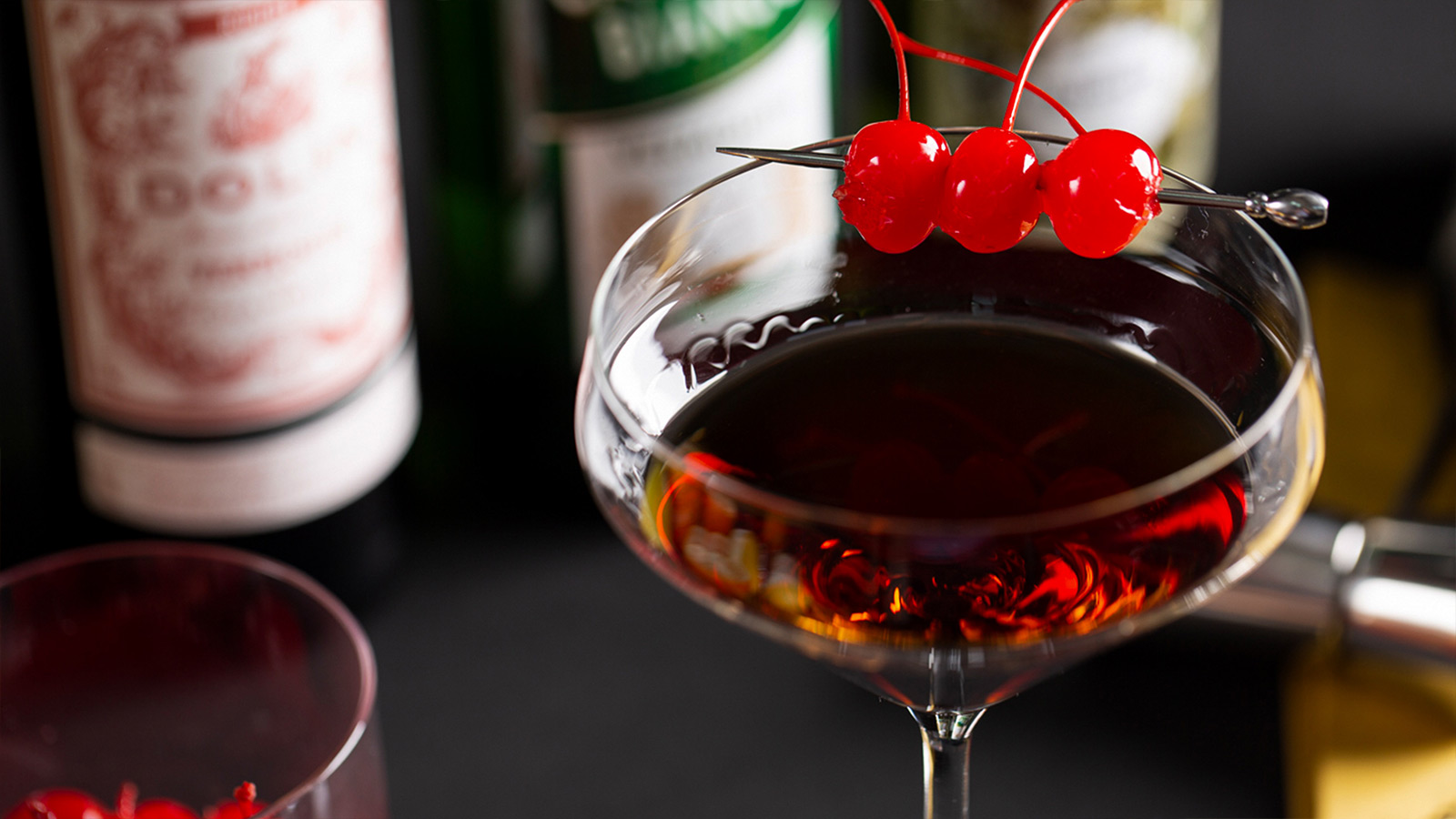 Manhattan
An exercise in balance, with ingredients layered for complexity and harmony. Exceedingly sophisticated.

2 ounces rye whiskey
1 ounce vermouth
1-2 dashes Angostura bitters
Luxardo (or maraschino) cherry for garnish (optional)
Orange twist for garnish (optional)
Fill a cocktail shaker with ice, then add the vermouth, whiskey, and bitters. Stir to chill. Strain into a cocktail or martini glass or serve on the rocks.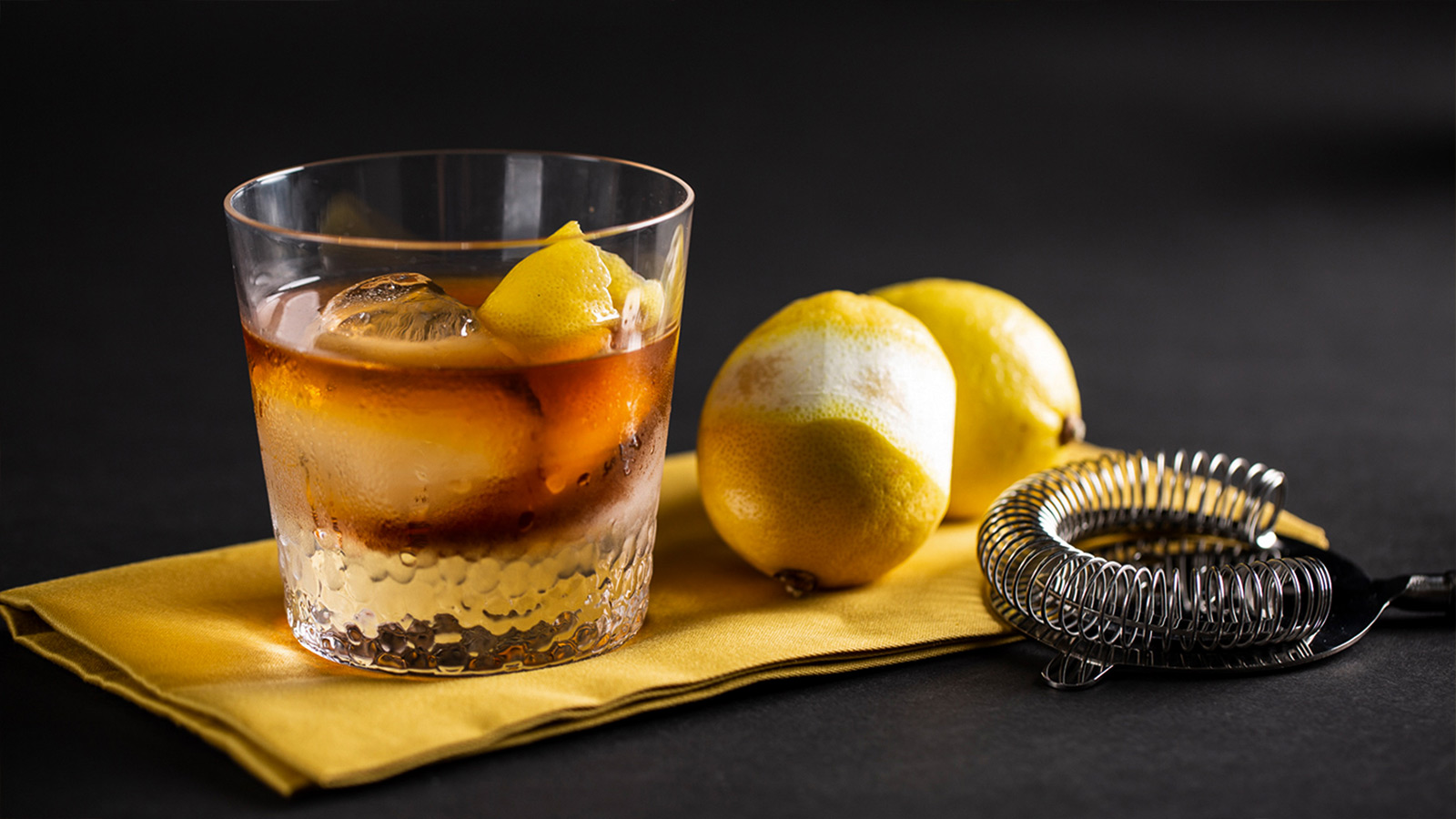 Vieux Carré
This throwback drink can be traced to the Carousel Bar at the famed Monteleone Hotel in New Orleans where it was invented sometime in the 1930s. Lots of cocktails are equally delicious with a few substitutions — this isn't one of them. Make as directed for the full NOLA-infused experience.

¾ ounce rye whiskey
¾ ounce Cognac
¾ ounce sweet vermouth
2 teaspoons Benedictine
2 dashes Angostura biters
2 dashes Peychaud's bitters
Lemon peel for garnish

Add everything but the lemon peel to a tumbler filled with ice. Stir to mix, then strain into an old fashioned. Garnish with the lemon peel and go earn your beads.