The living is easy come summertime, but the comfort that accompanies your laid-back lifestyle depends heavily on what you wear throughout the season. If you aren't prepared with an arsenal of must-wear essentials, you may end up sweating your way through the months without even a hint of cool to your credit. The solution: Ease a few of these last-minute pieces into the mix so that you and your wardrobe will be ready for anything summer has in store, whether it's a balmy afternoon or a slightly breezy evening.
Smart Shorts
Forget about your go-to cargo and sports shorts this year. You might fall back on those when there's an emergency, but when you have an actual plan there's no need to make them such an integral part of your wardrobe. Forgo the casual looks in favor of crisp, tailored shorts that seriously elevate your wardrobe's "take me seriously" potential. Don't be fooled—these aren't the street equivalent of your corporate pressed trousers, but a pair of smart chinos, for example, takes your everyday look in a decidedly more pulled-together direction. You can wear this versatile staple, like this version from Saturdays NYC with anything from a polo shirt to a short-sleeve button-down, and from sneakers to loafers.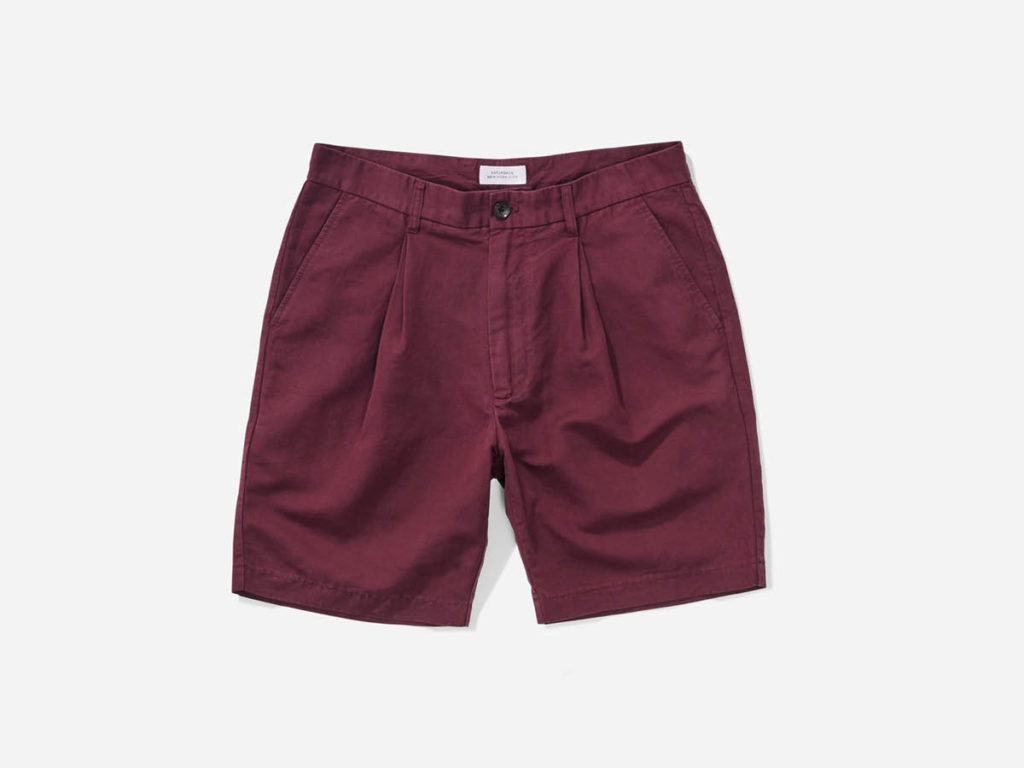 Boat Shoes
You don't need to pencil yacht time into your summer schedule to take advantage of a pair of fabulous boat shoes. This low-maintenance alternative to sneakers is a fantastic way to give your footwear collection a boost without the worry that you won't get much bang for your buck. On the contrary—what you have here is a pair of shoes that looks incredible whether you do happen to be lounging on deck or barbecuing at the neighbor's house. Whatever is on the agenda, you can trust that your boat shoes will see you through in cool, sensible style.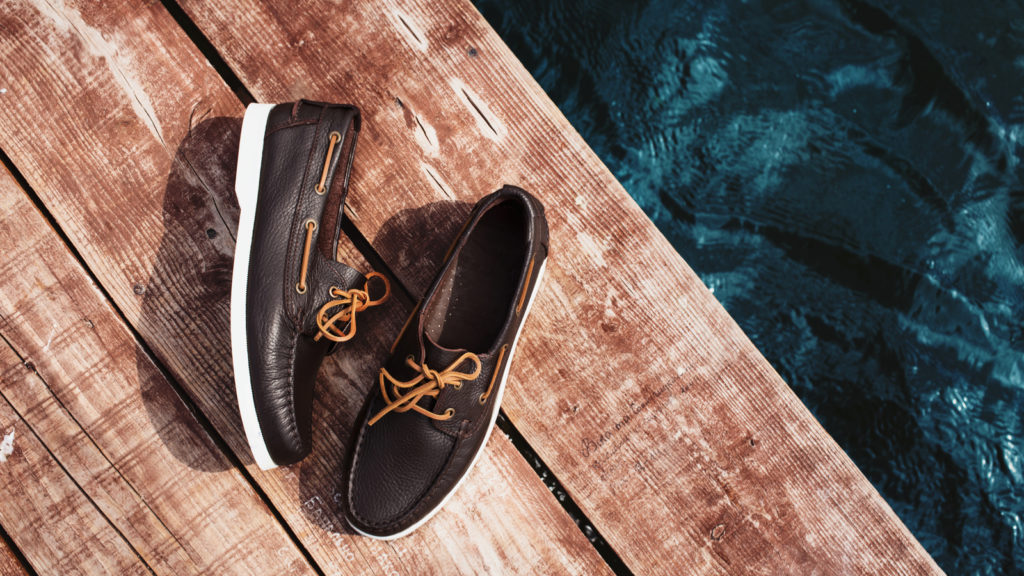 Slim Chinos
Whether for date night, a day at the office, or a casual brunch with friends, it's important to make some sort of effort—and that means forgoing the lazy jeans-and-tee ensemble that typically sees you through your busy schedule. When in doubt, opt for a pair of slim chinos. These stylish pants aren't quite dressy, but they don't fall into the casual category, either. Think of them as hyper-smart pants that are poised to be your wardrobe's most-worn in no time.
Think of them as hyper-smart pants that are poised to become your wardrobe's most-worn in no time.
Their beauty is in their versatility—you can wear them with a T-shirt and canvas sneakers, a Henley and a pair of old-school loafers, or the aforementioned boat shoes and short-sleeve button-down. Don't be afraid to experiment and mix it up. Just be mindful of the width of the leg; err on the slim side, lest you appear to channel a 1970s throwback feel with a flared out silhouette.
Button-Down Shirt
Yes, you have the old reliable suspects that you've worn year after year without fail. You can't resist the appeal of a T-shirt emblazoned with your favorite band's logo. You have a special thing for that polo shirt that feels like a second skin and looks pretty good with just about anything. But does your wardrobe have the pleasure of a button-down shirt yet? We aren't talking about the top-button variety that looks like something you'd find on the red carpet. Summer's answer to this classic piece is a shorter-sleeved variety in a light, airy color. If you're the adventurous sort, you might embrace one with a bold print (like Louis Vuitton's Lillies/Bamboo Double Layer Shirt below) to add some levity to your ensembles, or to pair with a pair of simple khaki pants or shorts. Wearing one of these tops is an easy way to lighten up your daily looks.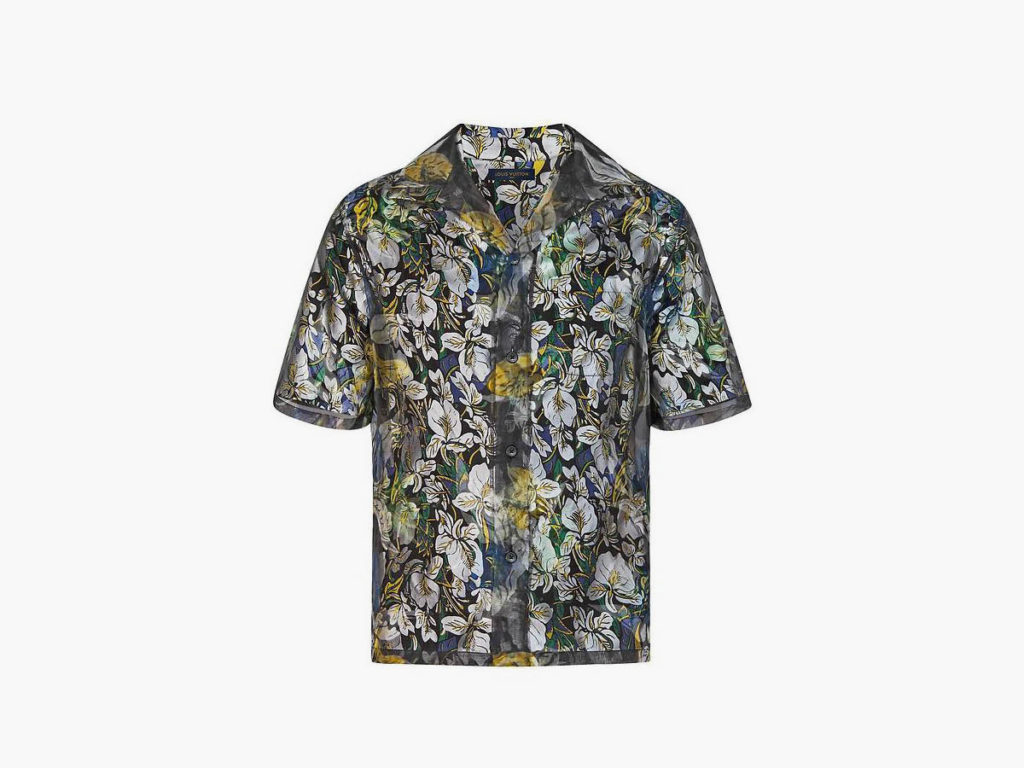 Lightweight Hoodie
If you find yourself facing an unexpected cold front or dealing with the probability of a chill later in the evening, you'll need some sort of protective attire to keep you comfortable. Enter the lightweight hoodie, which serves as the perfect alternative to a jacket when you're on a boat or at a casual gathering. You might even go the extra mile with a style infused with sun protection—a nice added touch that protects you should you forget to slather on the all-important sunscreen before you leave the house. You can also toss your hoodie in the car before heading off to that massive music festival. You'll be glad you did in the event of a sudden summer storm, or if your date gets a little cool.
These are the wardrobe basics that are destined to save the day when the weather heats up and your desire to get all dressed up cools down dramatically. Keep it relaxed, casual, and stylish in these time-honored classics that you can wear year to year without fail. Why worry about your clothes when you have a season full of adventure on the agenda? Make it great—and comfortable.