Seattleites spend about 155 days per year fending off some form of precipitation. All the rain has given the city a nasty reputation for gloom and doom, but this is the birthplace of grunge, pricey coffee, and Tom Hanks rom-coms. Pack an umbrella, put on your big boy boots, and prepare to change your perception, because Seattle, Washington is an urban oasis with natural wonders and an endless supply of awesome things to do.
Book a Room
Seattle is packed with lodging options ranging from bare-bones (but still funky) hostels to B&Bs to five-star hotels. We love Mediterranean Inn for its convenient location near the Space Needle and Key Arena, and the incredible views from the rooftop patio don't hurt, either. Kimpton Hotels are part of a nationwide chain, but the downtown Seattle location has a boutique feel and cool amenities like contemporary furnishings and décor, yoga mats in every room, priority access to an on-site karaoke room, and a nightly Washington-themed wine reception in the lobby.
History — semi-seedy and otherwise — and design have propelled Ace Hotel to the top of the local hipster hotel list. The former flophouse is budget friendly and minimalist with both deluxe rooms and standard accommodations with shared baths. Don't be scared by the communal vibe — it's a neat way to experience European-style travel and you may make friends in the breakfast room. Need more luxury in your life? Pan Pacific has a Forbes' Five-Star rating, over-sized soaking tubs, Egyptian linens, and tech-equipped workspaces.
Dine & Drink
You can't flip your hair without hitting a coffee shop in Seattle. After all, this is the birthplace of the holy house of Starbucks, but avoid that behemoth in favor of local favorites like Queen Anne Coffee Co. (get some sour cream coffee cake to go), Bedlam (it's all about the espresso), Caffe Vita (luscious cold brew), and Sound and Fog (global brews plus booze, in case you need a little hair of the dog).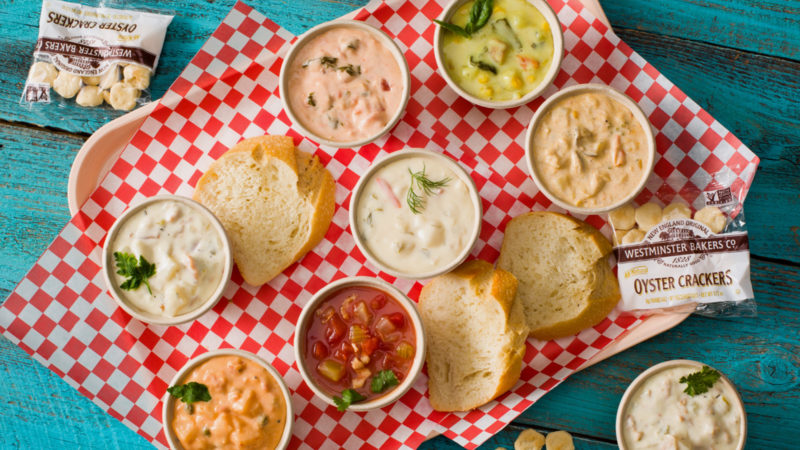 Lunch means a trip to Pike Place Chowder, where you can try New England Clam Chowder so good it's racked up more reviews than any other item on Yelp. Discover the zany world of creative grilled cheese at Cheese Meats Bread; if combos like sharp cedar, pimento mac & cheese, and Hills bacon on brioche and CMB cheese blend, pork belly, kimchi, and a fried egg don't get your taste buds jumping, the Mexi tots should do the trick.
Suck up crazy-fresh seafood at The Walrus and the Carpenter, where oysters are plentiful, the crudo is spicy, and you'll learn to love grilled sardines. Meat eaters flock to Flintcreek Cattle Co. In addition to more traditional mains like Meyers Ranch NY strip steak, the chef serves Anderson Ranch lamb T-bones, wild boar, bison, Mad Hatcher chicken, and a series of small plates that could easily make up a full meal.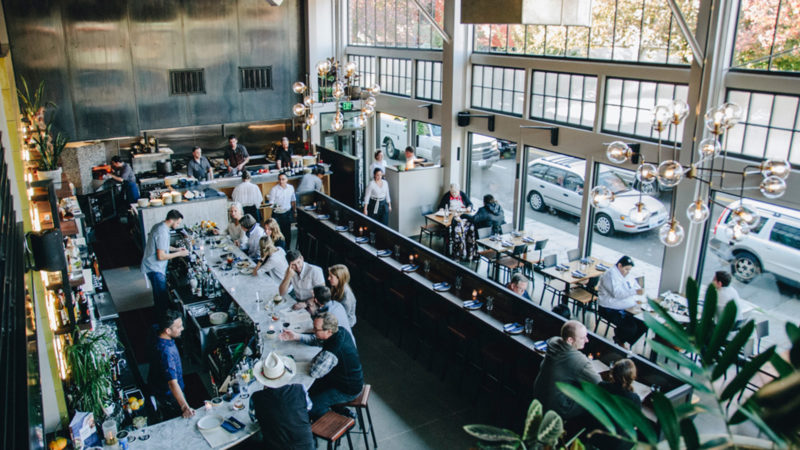 When it's time to get your cocktail on, get lost in the 176-page whiskey menu at Canon, toast Kurt Cobain's ghost at Linda's Tavern (legend has it the bar was the last place the iconic rocker was seen alive), or tuck into some Cab or Arneis at Bottlehouse, a 1905 craftsman home turned into a wine bar and shop.
See the Sights
There are no shortage of tried-and true tourist spots in Seattle, including the Space Needle, Pike Place Market, and Chihuly Garden and Glass. All are worth visiting, but if you want something a bit more outside the box, go to the Museum of Pop Culture and get lost in exhibits on Queen, Prince, Pearl Jam, and the history of tattoos. Bill Speidel's Underground Tour offers a unique look at a city underneath a city. The 75-minute walk takes people through storefronts and streets buried under new construction after Seattle rebuilt itself following the Great Fire of 1889.
Whale watching may be almost cliché in Seattle, but who cares — it's incredible to see the world's largest mammal splashing through Puget Sound. If your boat ride gets rained out, satisfy your passion for marine life at the Seattle Aquarium. Local animals are well-represented and there are also river otters, birds, an octopus or two, diving shows, and tons more.
Stop & Shop
The best way to shop in Seattle is to wander and spontaneously spend way too much money, but if you need ideas on where to start try:
What to Know Before You Go
The Best Way to Travel: Fly into Seattle-Tacoma International Airport and take the light rail or a taxi into the city. You can also drive or hop on Greyhound or Amtrak.
When to Go: Seattle is warmest and driest in summer, but that makes the city especially crowded. Early fall is a good call, there are festivals worth scheduling your trip around, or visit in winter to take advantage of snow sports.
Local Currency: US Dollar
Native Language: English
How to Get Around: Skip the car rental — traffic and parking can be a pain — and use public transportation. The bus and light rail systems are easy to use, and there are ferries to outer-lying areas, water taxis, the monorail, streetcars, and bikes for rent.
Plan To: Dress in layers. The weather is unpredictable, and you don't to be cold and/or wet when you should be having fun.
Here's a Hint: If you're planning on hitting up a lot of tourist attractions, buy a Seattle City Pass. You'll save tons of money.