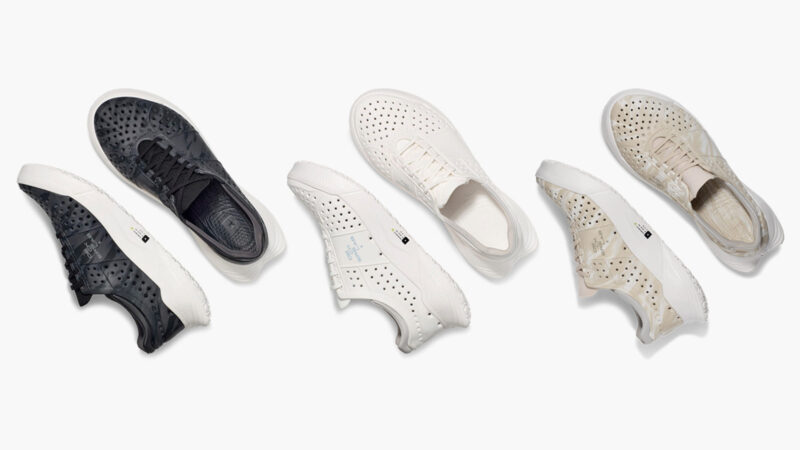 Deckers X Lab, the innovative powerhouse renowned for groundbreaking footwear, proudly unveils its latest triumph: the X-SCAPE BAJA. This new release not only redefines versatility but sets a new standard in purpose-built footwear, tailored for rivers, roads, and recovery.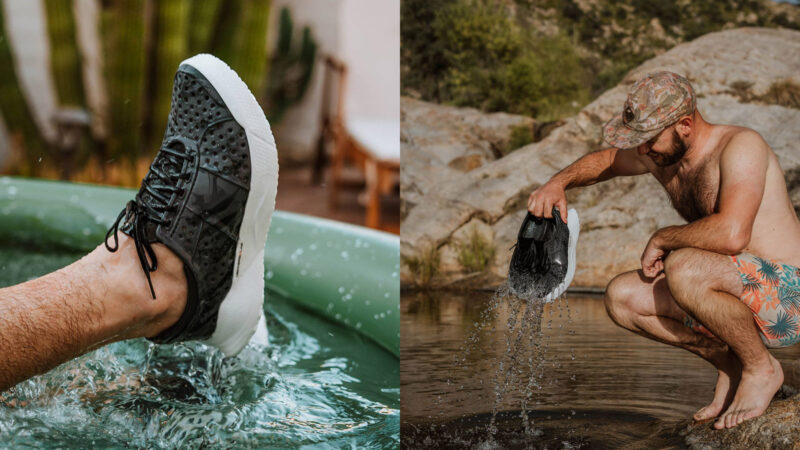 Crafting a seamless blend of form and function, the X-SCAPE BAJA emerges as the quintessential shoe for winding down after a strenuous workout or leisurely urban strolls. The inclusion of a plush sugarcane midsole and an anatomically molded footbed translates to the alleviation of muscle tension and expedited recovery times. In a strategic design choice, drainage holes and an airy sugarcane IM-EVA upper frame facilitate rapid water expulsion and drying, further enhancing its performance in aquatic environments.
Non-wicking laces bolster the shoe's water-friendly profile, rendering the Deckers X Lab X-SCAPE BAJA an impeccable companion for waterborne escapades. Added comfort is derived from the soft foam collar that cradles the foot, while the Sorona bio-based knit tongue enables effortless slipping in and out of the BAJA.
Embodying a modern aesthetic, the BAJA effortlessly transitions from outdoor adventures to laid-back social scenes. Be it kayaking along picturesque rivers or basking on sandy shores, the BAJA guarantees unmatched protection, practicality, and style.
The X-SCAPE BAJA is available for $69 on the official Deckers X Lab website, offering both men's and women's sizes. For those seeking a footwear experience that fuses innovation and comfort seamlessly, the X-SCAPE BAJA stands as a testament to Deckers X Lab's commitment to pushing the boundaries of design.
For more footwear news, check out Palace Skateboards and Crocs Mellow Clog for Fall/Winter 2023.