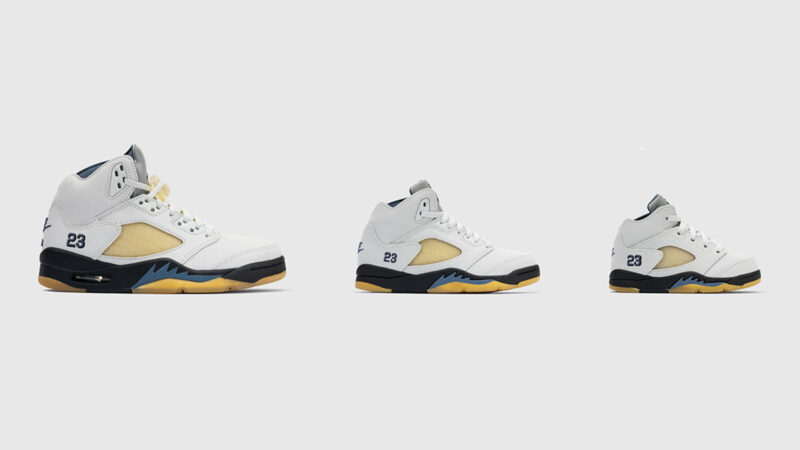 A Ma Maniére, the renowned luxury lifestyle brand, is once again teaming up with Jordan Brand to unveil their latest collaborative masterpiece: the A Ma Maniére x Air Jordan V "Dawn" and "Dusk" Apparel Collection. This exciting release marks the brand's latest venture into the world of Jordan Retro models, and it's causing quite a stir among sneaker enthusiasts and fashion-forward individuals alike.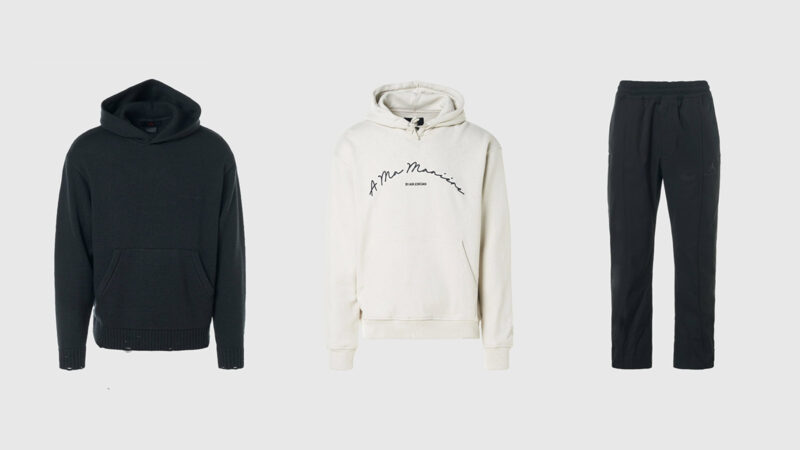 The A Ma Maniére x Air Jordan V collection showcases a rich and regal aesthetic, featuring a premium suede upper that exudes luxury. These sneakers are available in two distinct colorways, "Dawn" and "Dusk," each with its unique appeal. What truly sets them apart is the striking A Ma Maniére branding on the tongue and outsole, as well as the exclusive A Ma Maniére monogram pattern that replaces the iconic AJV cage. The attention to detail and craftsmanship in these shoes is a testament to A Ma Maniére's commitment to timeless, classic, and luxurious design.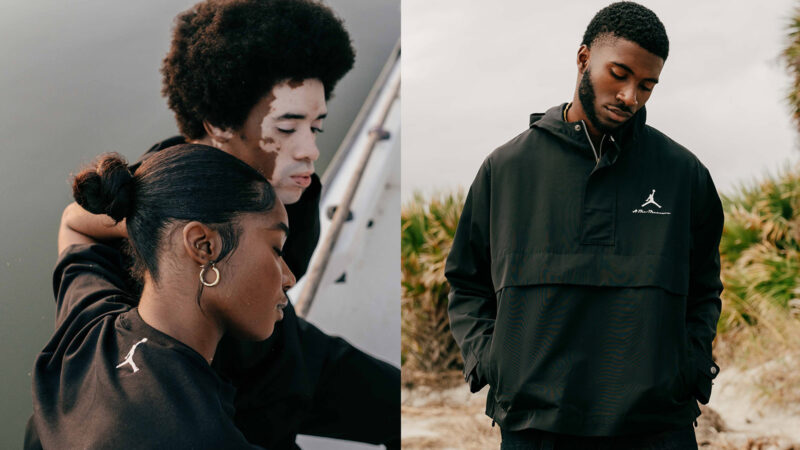 But the collaboration doesn't stop at footwear. A-Ma Maniére and Jordan Brand have also created a capsule apparel collection that perfectly complements the sneakers. The collection includes a range of cream, black, and navy seasonal pieces, including a co-branded Satin Bomber, a fine cotton Anorak and Pant set, cozy fleece Hoodies, and premium cotton T-shirts. Available in unisex sizing from XS to 3XL, this apparel collection ensures that fashion-forward individuals can complete their look with style and comfort.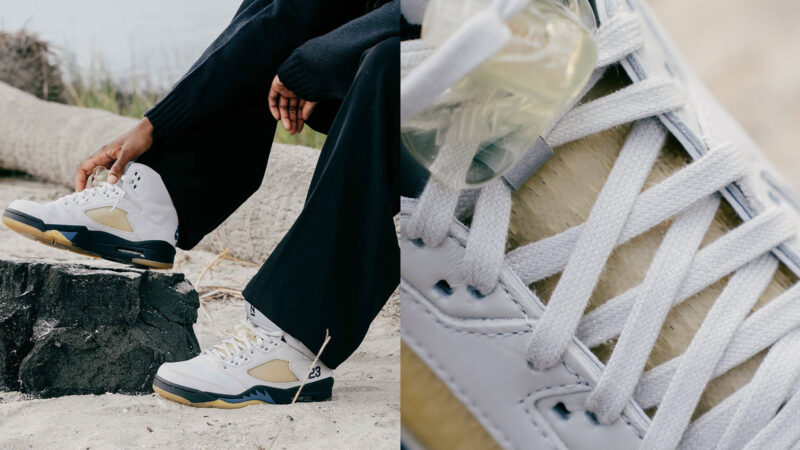 To make this release even more exciting, A Ma Maniére is hosting a general online raffle that allows sneaker enthusiasts from around the world to participate. This raffle, available at amamaniere.com from November 6th to November 14th, offers everyone a chance to snag these coveted sneakers and apparel items. However, please note that confirmed entries do not guarantee access to the collection.
In addition to the highly anticipated release, A Ma Maniére is also premiering a short film titled "Still We Rise," which draws inspiration from the powerful words of James Baldwin and Maya Angelou. The film beautifully captures the essence of Black identity and celebrates the strength and diversity within the Black community.
The A Ma Maniére x Air Jordan V "Dawn" & "Dusk" Apparel Collection is a testament to the power of collaboration and creativity in the world of fashion and sneakers. With its exquisite design, premium materials, and profound message, it's set to become a coveted addition to any sneakerhead's collection. Don't miss your chance to be a part of this exciting release and the celebration of unity and culture it represents.
In other fashion news, check out the Drake's For Hodinkee Fall/Winter 2023 Collection.