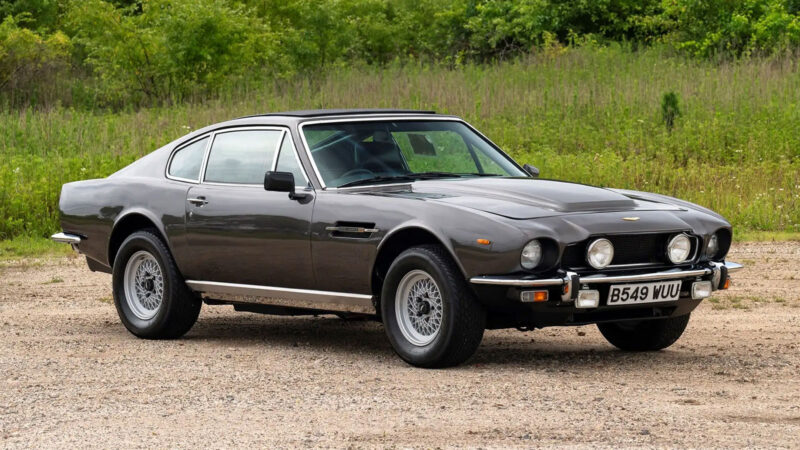 There's a potential golden opportunity for deep-pocket fans of James Bond films. On August 18, 2023, RM Sothebys will offer collectors the chance to own a big screen-used 1973 Aston Martin V8 featured in the 1987 film The Living Daylights. The car comes fully documented and loaded with a host of movie prop gadgets from MI6's Q branch.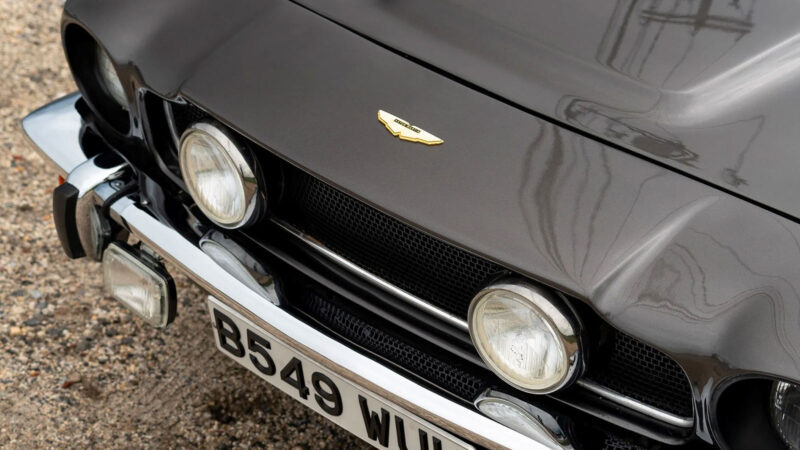 For a bit of movie trivia, EON Productions struggled to get new Aston Martin V8s for the movie due to an 18-month-long waitlist from Aston Martin. So, the production team searched and bought second-hand cars and modified them to look like late-model versions. Modifications included updating the rear end with fiberglass, adding a carburetor-spec hood, updated wheels, and a coat of Cumberland Grey paint.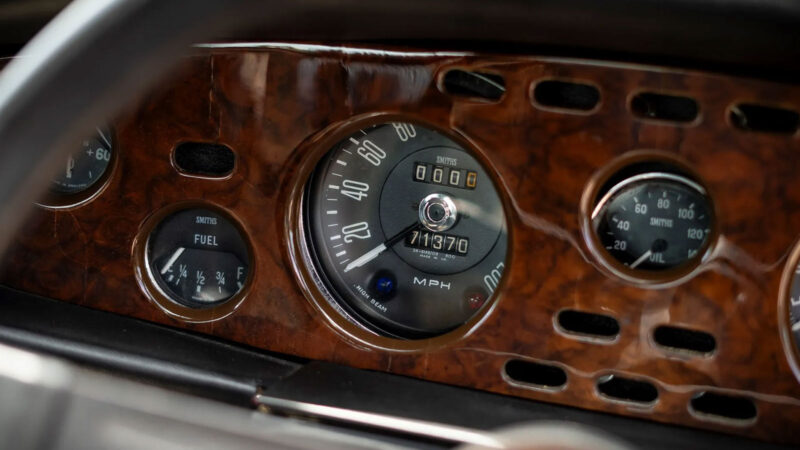 The movie's production used four genuine Aston Martins and seven fiberglass body shells to do all the stunts. Included in this was this 1973 model, chassis 10596/RCA. The car started as a Tudor Green metallic with fuel injection and an automatic gearbox.
This car starred in the famous ski down the mountain car chase scene. The 1973 Aston Martin V8 has removable skis attached to the sills, a removable center console with dummy switches including a self-destruction button, and simulated rocket boosters modified to shoot real flames.
The drivetrain was removed for the ski down the mountain stunt. However, the car has been restored and fitted with a sourced carbureted V540 V8 engine and ZF five-speed manual transmission since then. Other aspects, like bodywork and underside corrosion, have been repaired, and all mechanical systems have been serviced. This James Bond movie car goes on sale on August 18 by RM Sothebys in Monterey, California.
For more Aston Martin-related news, see the Aston Martin Valour.