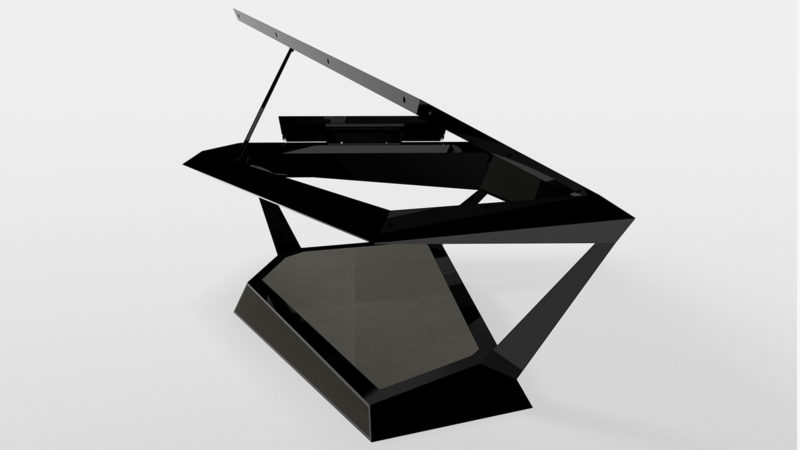 The Roland GPX-F1 Facet Grand Piano Concept, unveiled at CES 2020, is a digitally reimaged model of the baroque instrument. The Facet Grand Piano, designed by Jong Chan Kim, won Grand Prize in Roland's Digital Piano Design Awards.
In 2019, Roland engineers and piano makers brought the concept to life emphasizing three core themes — design, connectivity, and evolution. Its design is sublime, using crystal-like polyhedrons that take on a floating effect. There's no soundboard; instead sound comes from flat-panel speakers embedded in the base and frame while nearfield speakers project sounds using the unique cabinet design. An Android-powered screen is part of the music stand, allowing players to view digital music sheets and take online lessons. The Zenbeats app allows for composing and arranging, and Amazon's cloud-based voice service lets you control the instrument with your voice.
The piano is designed to incorporate future advances in keyboards, sound systems, speakers, entertainment, and education.