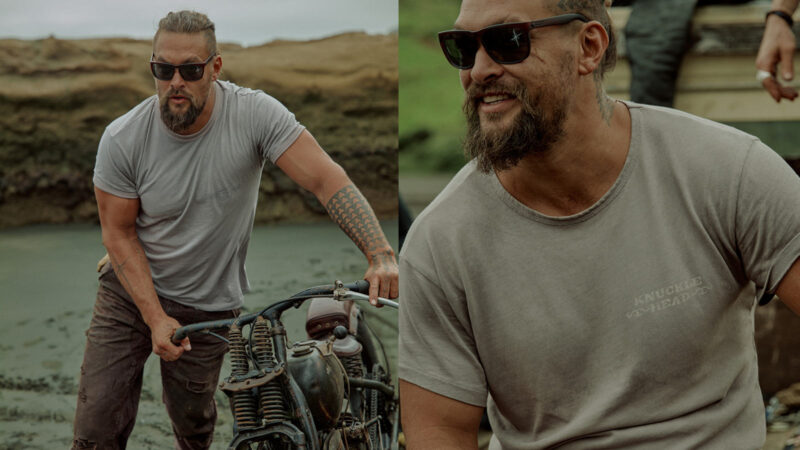 Jason Momoa, the actor and free-spirited adventurer, has teamed up with Harley-Davidson to bring us the exciting new collection, On The Roam x Harley-Davidson. This collaboration is tailor-made for those who embrace the unknown and crave thrilling escapades. Inspired by the classic Harley-Davidson logos and Jason Momoa's love for iconic motorcycles, this collection is all about the thrill of the ride.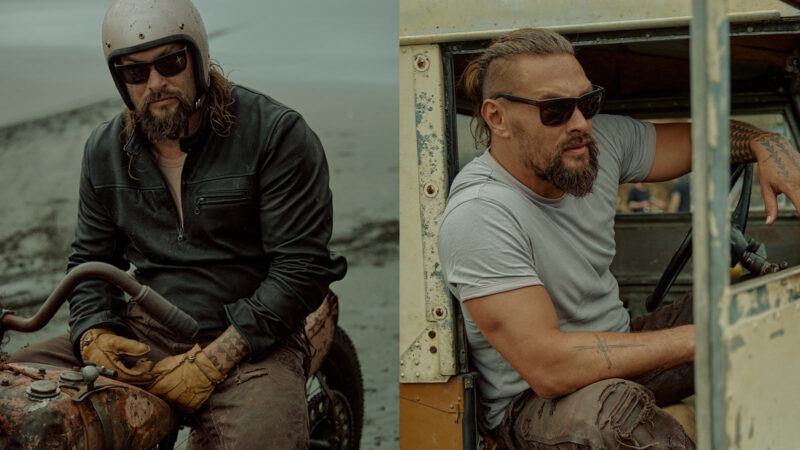 The On The Roam x Harley-Davidson collection features an array of apparel designed to resonate with roamers everywhere. From tops to hoodies, jackets, and pants, each piece embodies the spirit of adventure and the freedom of the open road. A standout favorite is the circa '36 Knucklehead engine graphic, which adorns hoodies and t-shirts, reflecting Jason Momoa's personal taste and admiration for the timeless machine.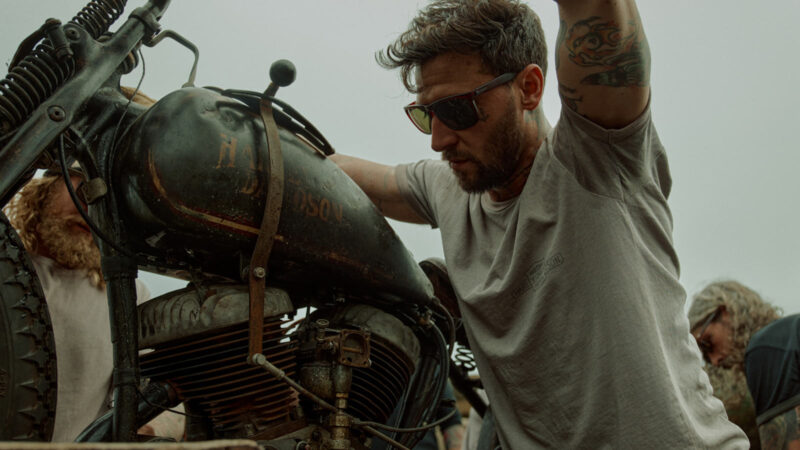 Among the notable pieces in the collection, the Knucklehead Hoodie priced at $170 stands out. Crafted from stone-washed cotton fleece, it exudes a vintage, well-worn charm. The front showcases the iconic Knucklehead engine graphic, while the back proudly displays the earliest Harley-Davidson logo, harking back to the brand's rich heritage.
Another must-have is the Knucklehead Tee sells for $65. Made from 100% cotton in a boxy, relaxed fit, this tee sports the beloved circa '36 Knucklehead engine on the front and the earliest Harley-Davidson logo on the back. It's a perfect addition to any rider's wardrobe, combining style with comfort.
For those seeking the ultimate blend of style and functionality, the 1/4 Zip Leather Pullover priced at $1,500 is a showstopper. This hybrid design fuses a leather jacket with a quarter-zip pullover, boasting calfskin leather, zippered chest pockets, eyelet underarm venting, and a snap-tab collar.
The On The Roam x Harley-Davidson collection is an ode to the adventurous spirit and a celebration of timeless classics. Whether you're an avid motorcyclist or simply an enthusiast of the open road, this collaboration has something to offer for every modern adventurer.
In other news, check out the Ten Thousand Venn Edition Gear.