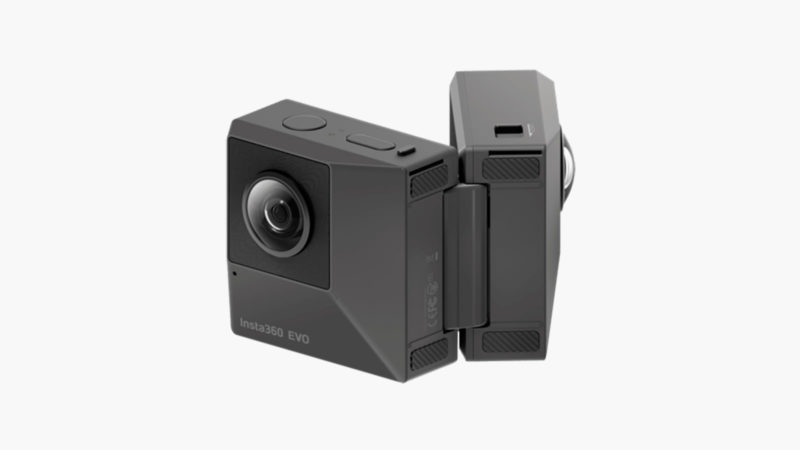 Over the past five years, Insta360 has established itself as market leader when it comes to 360-degree and 3D digital cameras, as its Titan, One X, Pro, and Pro 2 models have all made industry waves when they hit the market.

While maintaining its reputation for quality, Insta360's EVO Foldable VR Camera seriously ups the ante. A compact video (up to 5.7K at 30 fps) and 18MP still camera, the EVO is quite literally two cameras in one. Thanks to a proprietary latch system, it combines two versatile f/2.2 cameras that can capture 3D when side by side, and 360-degree when back to back.

The EVO also features a FlowState six-axis stabilization system to ensure steady footage, hyper-lapse time-shift capabilities, and VR connectivity with Oculus Go, HTC VIVE, and Samsung Gear.