Speakers are typically the centerpiece of any hi-fi system. They are, after all, often the first thing you see upon entering a room. It's therefore important to buy speakers that are visually appealing to the user, as well as offering optimal performance for your space.
The editors at IMBOLDN have compiled their top picks for speakers that span the full spectrum of prices. The idea is to invest in gear that you can stick with for years, enabling you to enjoy your music in higher fidelity than ever before.
---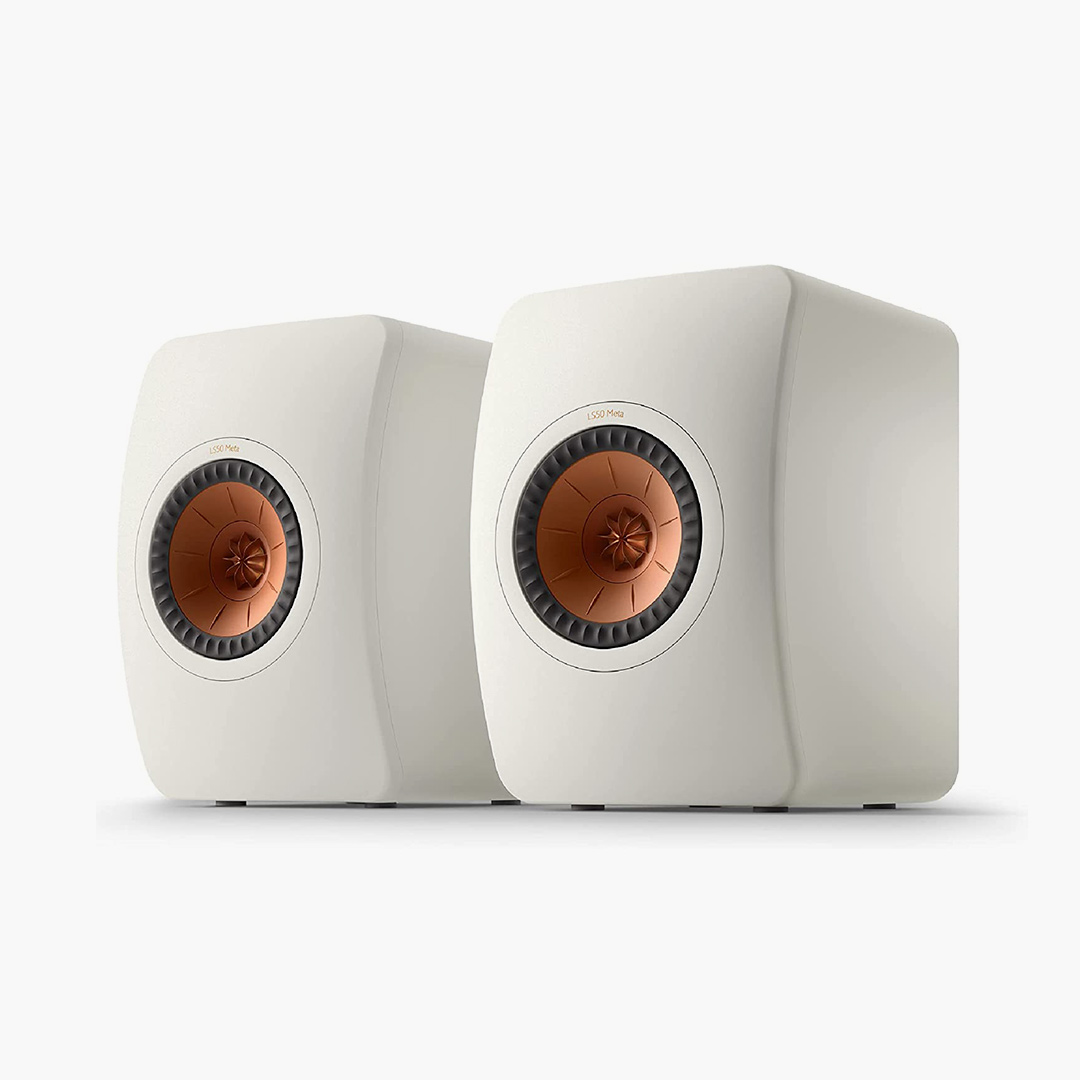 KEF LS50 Meta
The LS50 Meta is a highly precise loudspeaker designed around the Uni-Q 12th Generation with Metamaterial Absorption Technology (MAT) driver array. MAT is a highly complex maze-like structure that absorbs 99% of the unwanted sound from the rear of the driver, eliminating the resulting distortion and providing purer, more natural sound. This new driver array delivers reduced coloration, less distortion and a sound that is more transparent and life-like than previously possible, all dispersed evenly throughout the room.
$1,600
---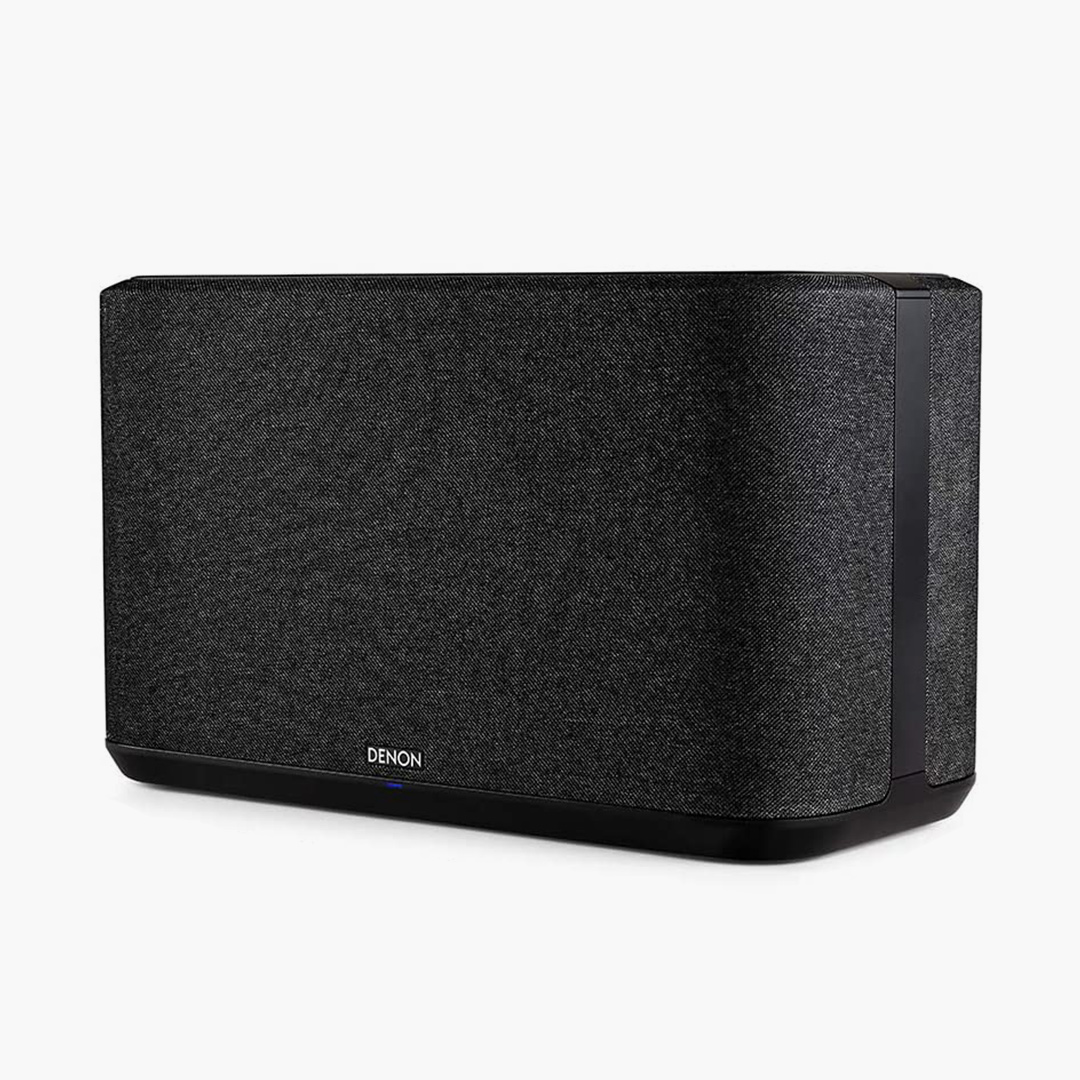 Denon Home 350 Wireless Speaker
This whole-home wireless speaker features two dynamic 0.75" tweeters, two 2" mid-bass drivers, two 6.5″ woofers & sound master tuning. The Denon Home 350 With HEOS built-in enables users to experience the same song play throughout the house, or different songs in every room. Stream your favorite music from Spotify, Apple Music, Amazon Music HD, Pandora, TIDAL, TuneIn, and more via Wi-Fi, AirPlay 2, HEOS or Bluetooth. Enjoy hands-free operations with Amazon Alexa voice commands from any Echo device (sold separately).
$699
---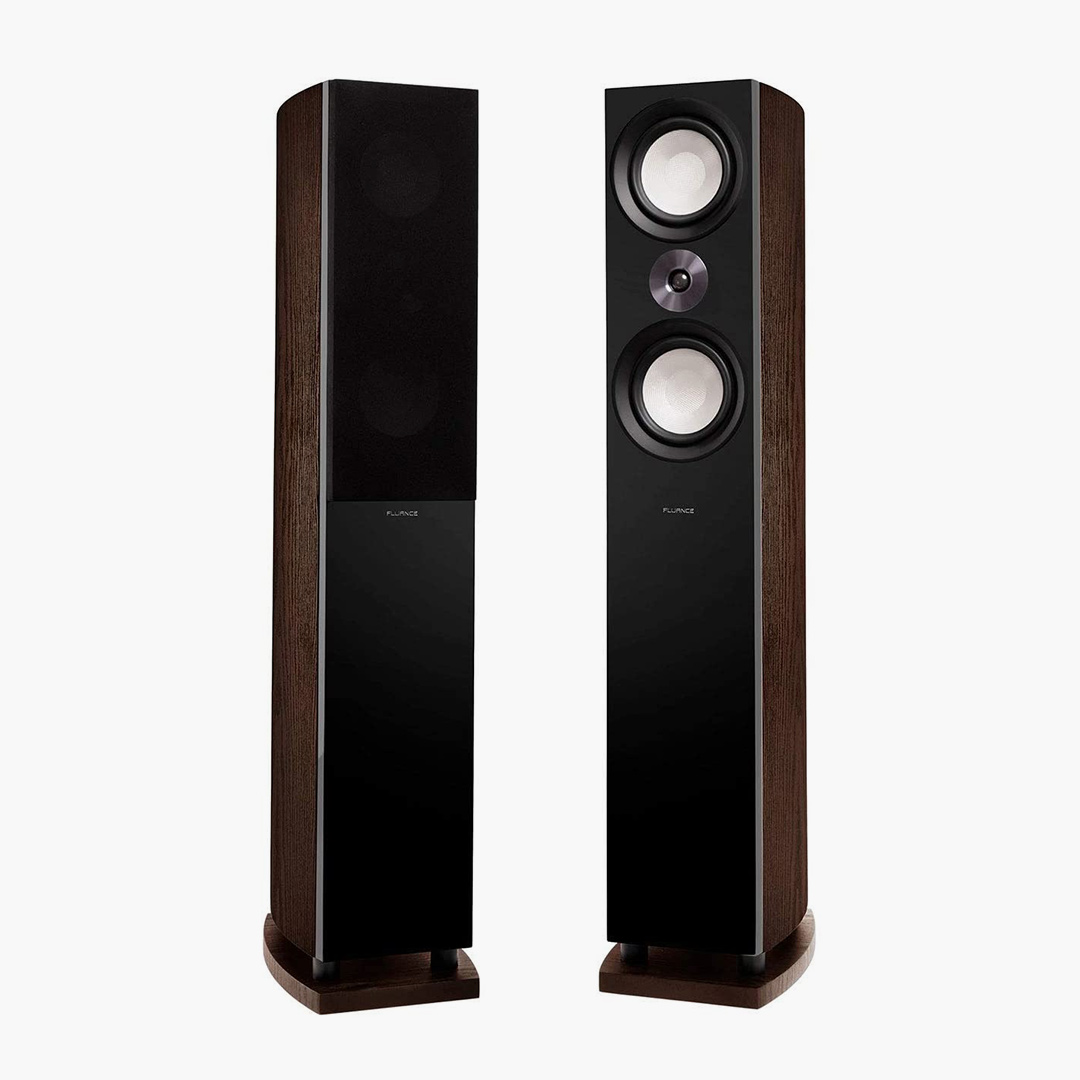 Fluance Reference High Performance 3-Way Floorstanding Loudspeakers
Providing next-level sound performance, Fluance's Reference speakers are engineered with premium components that provide a room-filling music home audio experience. The speakers' unique down-firing 8″ subwoofers produce exceptionally deep and undistorted low frequency response while maintaining a minimalist footprint. Silk dome neodymium tweeters produce crisp, natural highs. The cabinets are meticulously designed with rigid internal bracing to avoid unwanted resonance and dual rear ports for controlled low-frequency response (Frequency Range 35Hz – 25KHz).
$510
---
---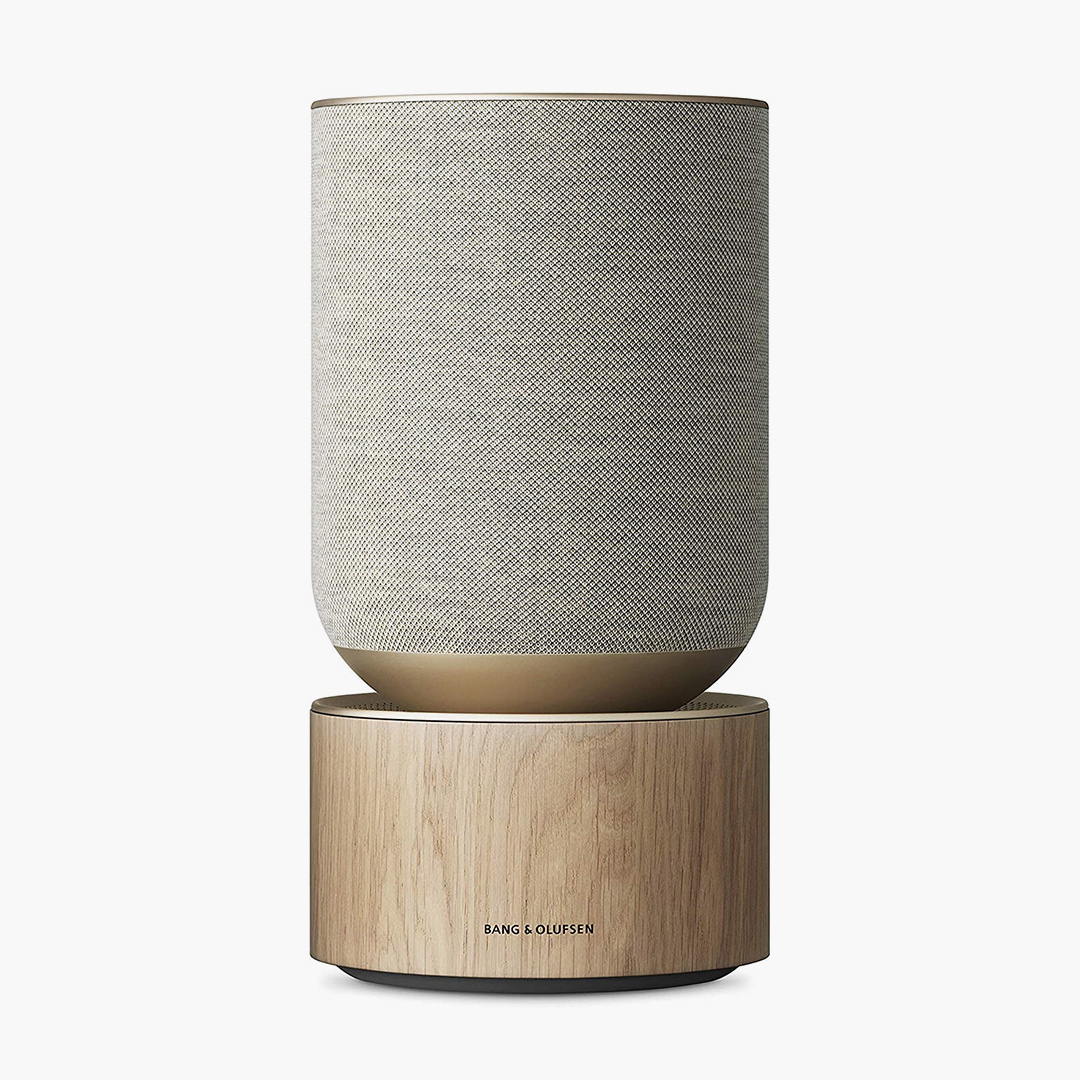 Bang & Olufsen Beosound Balance Wireless Multiroom Speaker
Bang & Olufsen's Beosound Balance includes seven powerful speaker drivers strategically placed to provide sound that can fill the room from wall to wall. The speaker's beamforming tech lets users direct sound for precise and immersive music experiences. In addition, users can preset their favorite settings to ensure the perfect listening experience every time they turn on the speaker. Available in Black, Natural, and Natural Aluminum, The speaker's modern finishes, simplistic look, and disappearing touch interface make this speaker appear more like another living room accessory than a sound system.
$2,456
---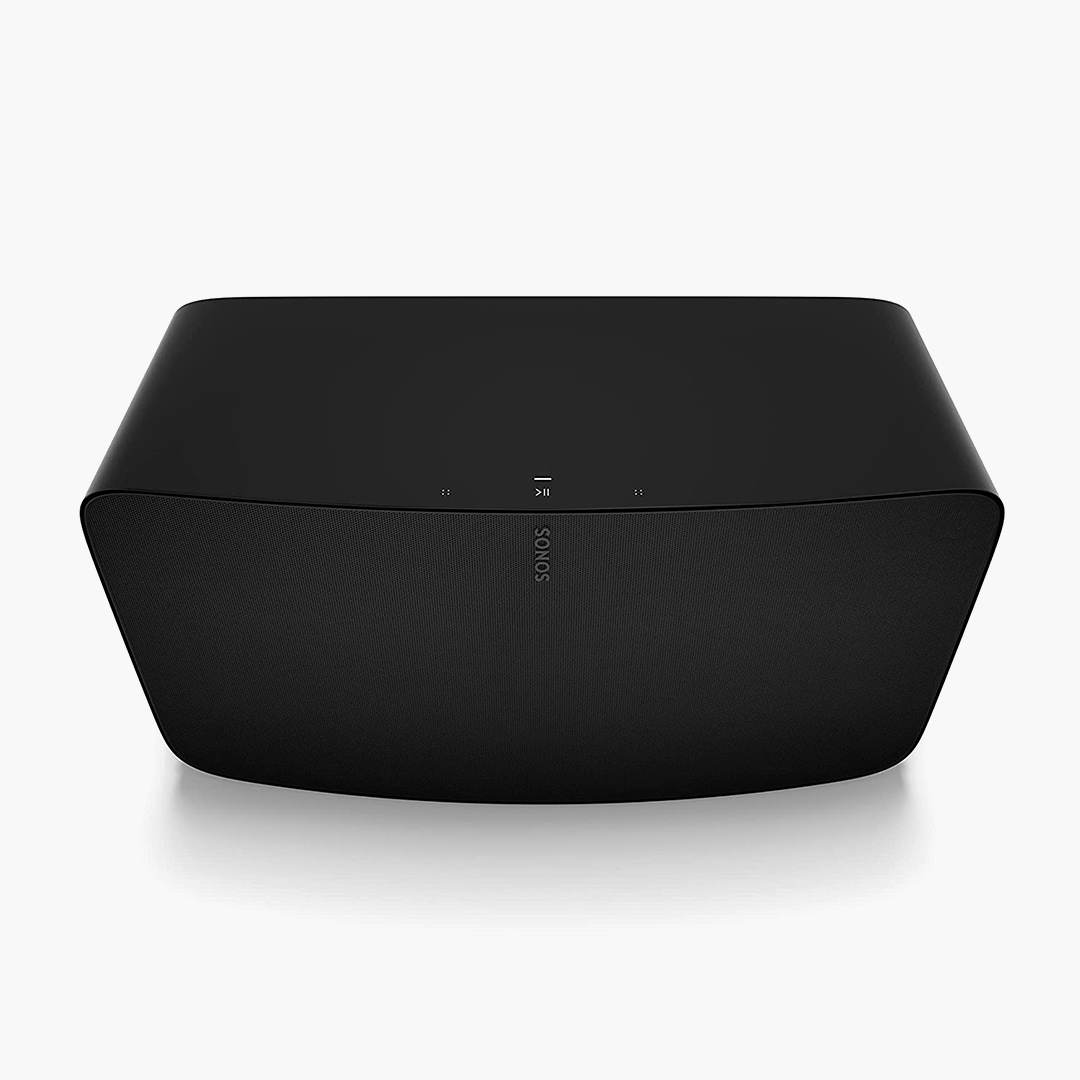 Sonos Five
Five by Sonos boasts an unrivaled acoustic design that features three high-excursion woofers within a sealed architecture that eliminates reverb and echo. Its two precisely angled side tweeters create spatial extension and rich stereo sound, while a center tweeter optimizes vocal playback. Offering customized sound, Trueplay puts the speaker-tuning capability in the palm of your hand, adapting and optimizing the sound of the speaker to the unique acoustics of the room.
$549
---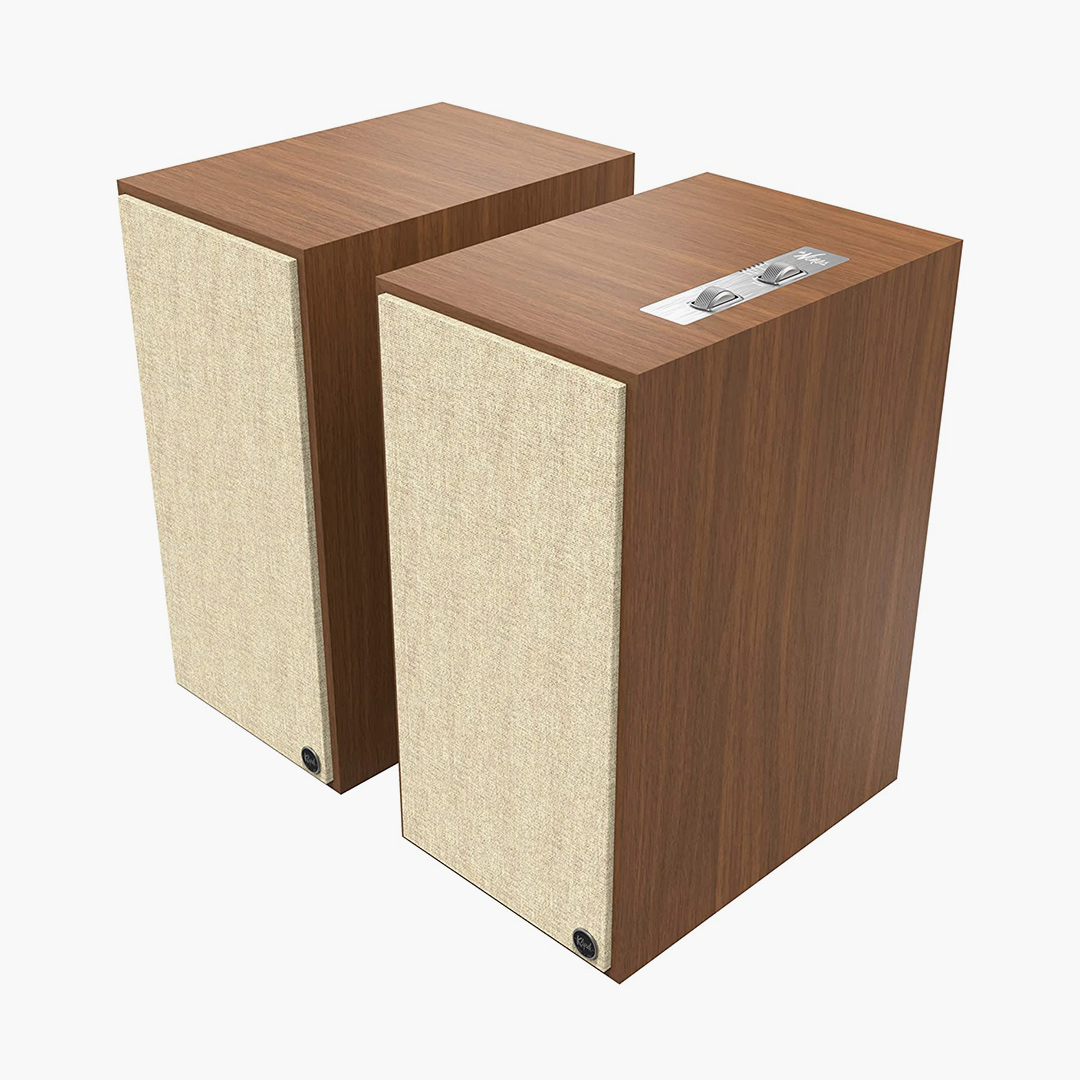 Klipsch The Nines Heritage Inspired Powered Speakers
No matter what room these speakers end up in, they're sure to be attention-grabbers. Available in Walnut and Black, with handcrafted wood veneers and metal controls the Nines sport an easily removed magnetic grille for those who wish to expose the Tractrix horns, though we prefer the refined midcentury design aesthetic of their buttoned-up look. The Nines kick out 240 Watts and an 8" long-throw. Audiophiles can use the Klipsch Connect app for detailed EQ tweaks or trust the dynamic bass EQ for loudness correction.
$1,499
---
---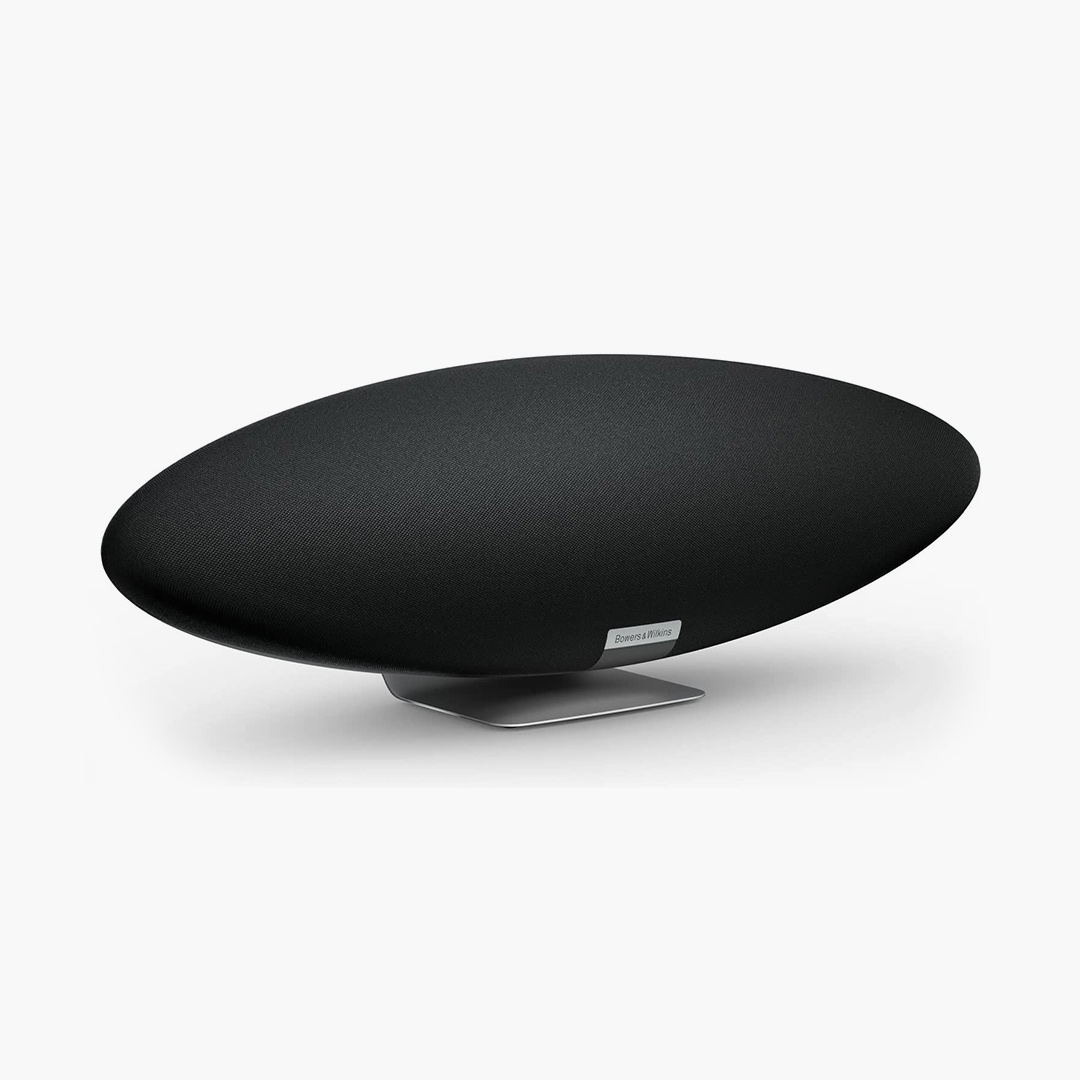 Bowers & Wilkins Zeppelin Wireless Music System
The Bowers & Wilkins Zeppelin boasts two decoupled double-dome tweeters mounted at the far edges of its elegantly curved form. This strategic placement creates a spacious and highly accurate sound. What's more, this Zeppelin has a 90mm FST midrange and a new 150mm subwoofer for deep, full bass. Additionally, the dynamic EQ equalizes the louder parts of a frequency for a better user experience. Bowers & Wilkins also says their Music App is a breakthrough in sound quality and user experience. It provides high-quality streaming services, radio stations, and podcasts, with up to 24-bit/96kHz high-resolution support.
$799
---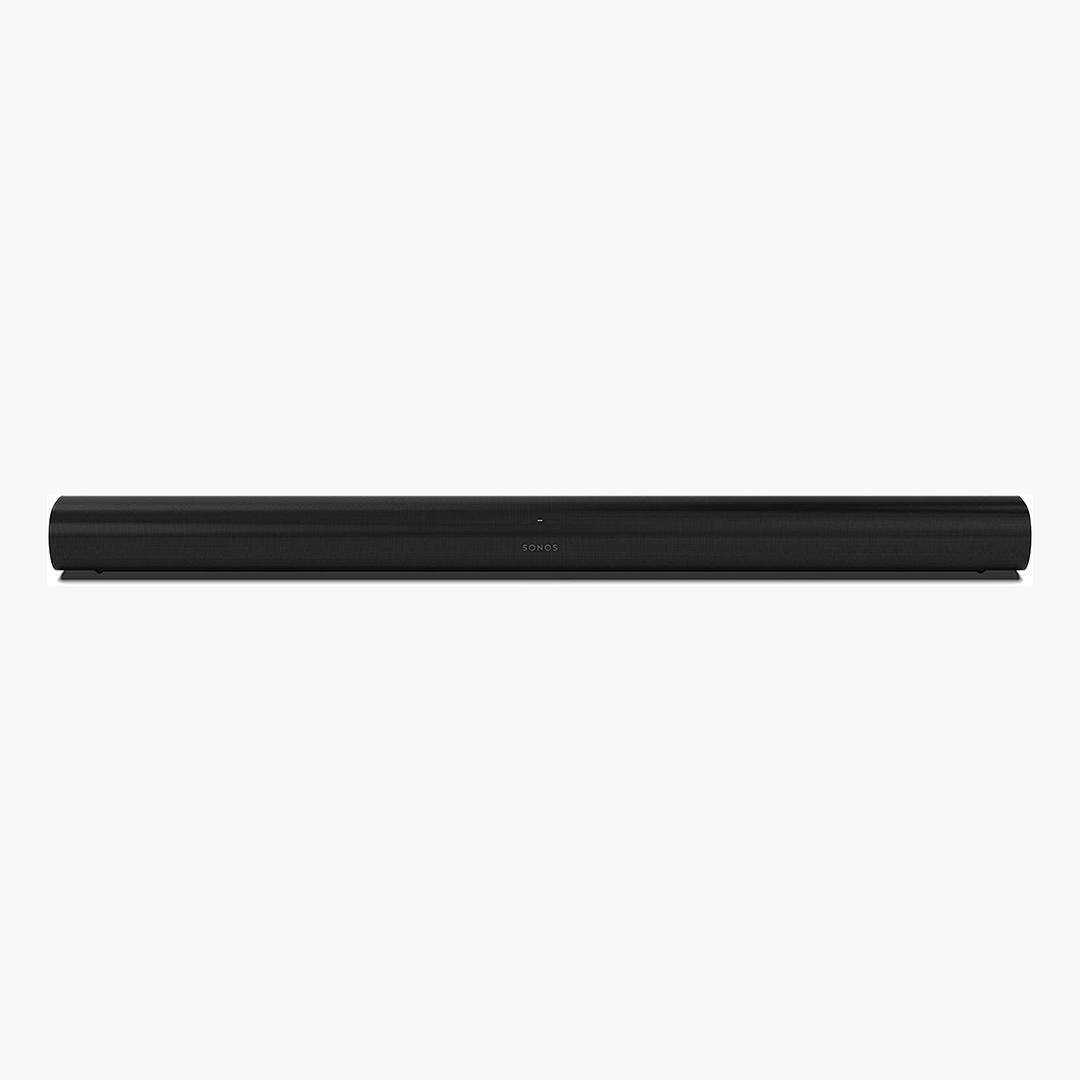 Sonos Arc
The Sonos Arc is designed to help maximize your cinematic experience by using Dolby Atmos for surround sound that turns binge-watching your favorite series or movies into a much more immersive experience. The Sonos Arc is compatible with Apple AirPlay, Google Assistant, and Amazon Alexa for voice commands. The subwoofer provides deep, rattling bass while the main soundbar uses 11 Class-D digital amps for perfectly tuned audio. It also has eight elliptical woofers to provide exceptional audio quality.
$898
---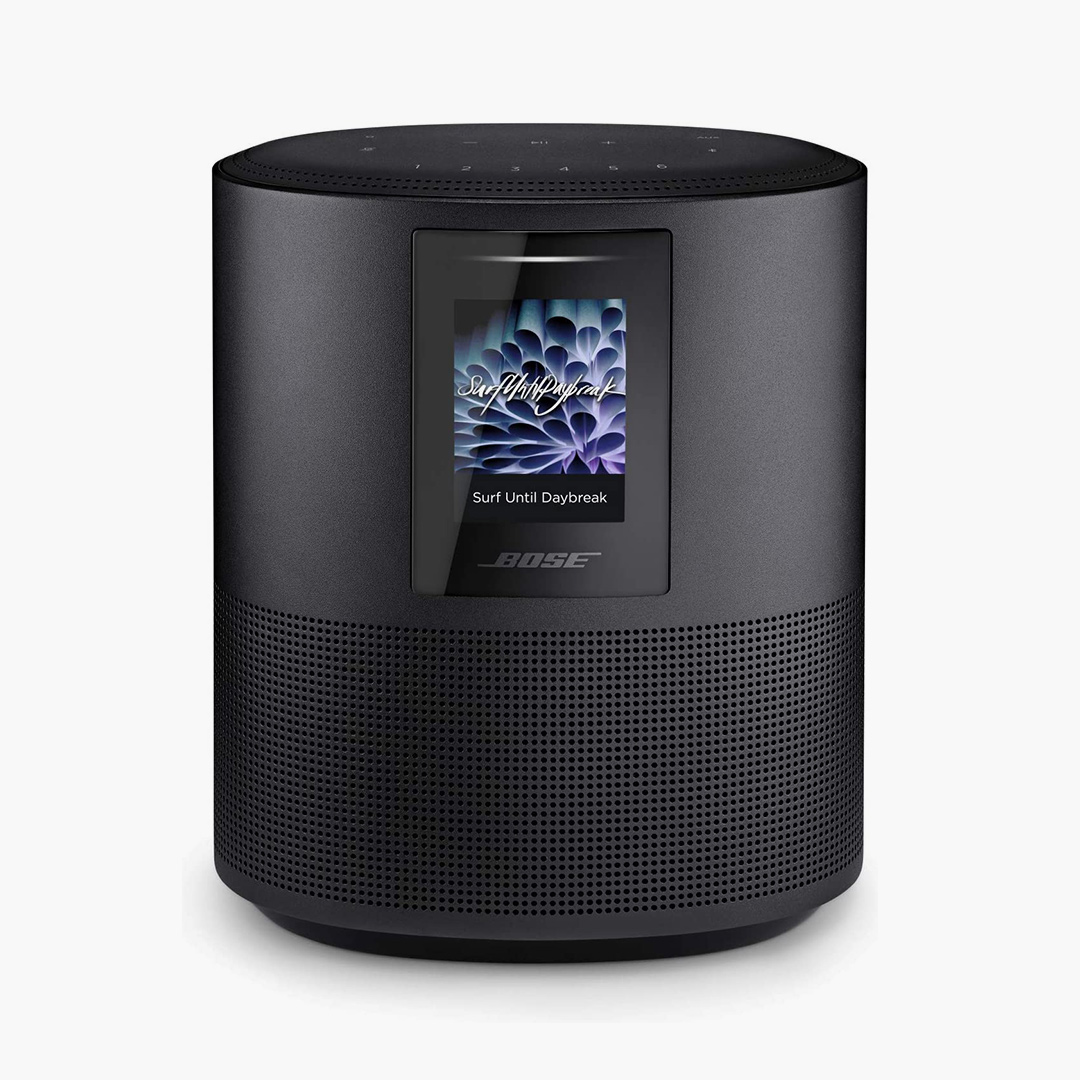 Bose Home Speaker 500
The Home 500 features two custom drivers pointing in opposite directions, allowing it to produce one of the widest soundstages around. Meanwhile, its front-facing display shows song titles and album artwork for an altogether artful presentation. Amazon Alexa and Google Assistant are built into this smart speaker for hands-free voice control. And a noise-rejecting mic system listens in every direction for your voice. Simply use the Bose Music app for simple setup with detailed prompts. Pair your device to this home speaker to stream your favorite music and more via a Bluetooth connection, your home Wi-Fi network, Apple AirPlay 2, or Spotify Connect.
$379
---
---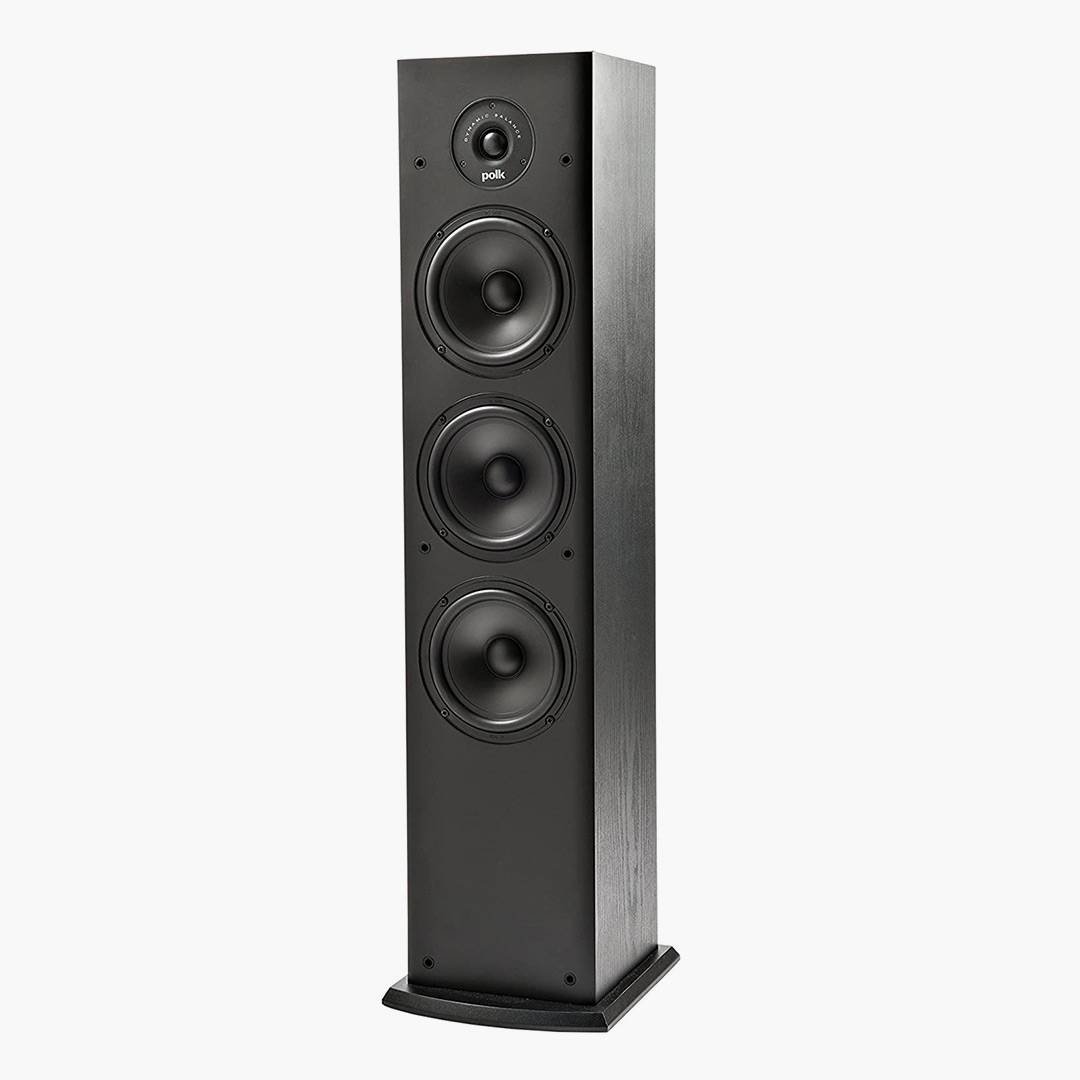 Polk Audio T50 150 Watt Home Theater Floor Standing Tower Speaker
Take your home theater experience to new heights with Polk Audio's T50 as your mainstay setup. It's easy to set up, supports Dolby and DTS, and connects to most home theater receivers, stereos, or home theater processors. The T50 speaker not only sounds brilliant but also heightens your audio experience. Fill any small to medium sized room with captivating lifelike sound, which pulls you right into the heart of the action. One 1-inch silk dome tweeter, one 6.25-inch extended throw composite driver, and two performance tuned front-firing sub bass radiators—all built with Polk's proprietary Dynamic Balance technology—translates into great sound for movies, TV and music.
$249$199
---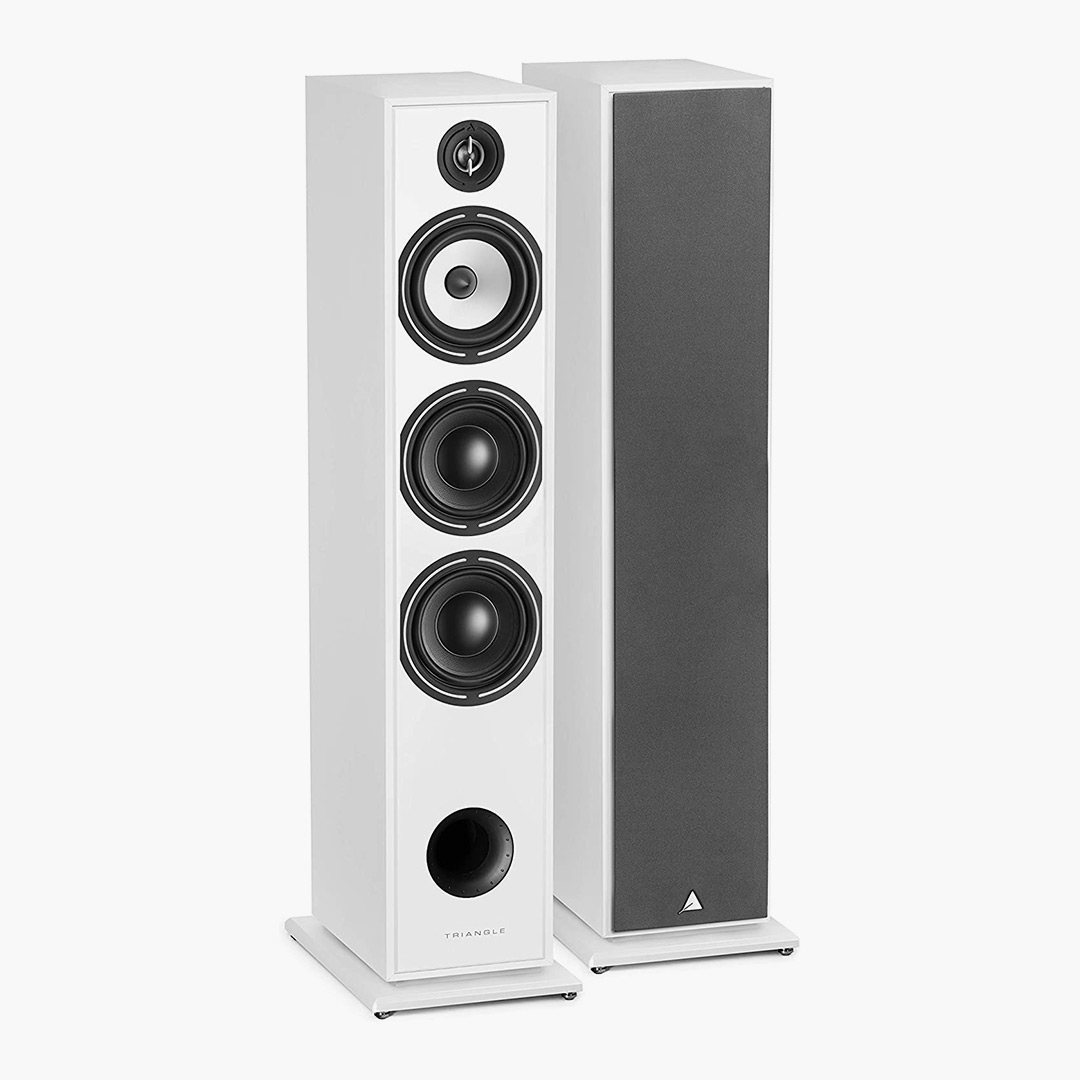 Triangle Borea BR08 3-Way HiFi Floor Standing Speaker
The Triangle Borea BR08 3-Way HiFi Floor Standing Single Speaker is an elegant three-way floorstander with 4 transducers. It incorporates a new 25mm EFS silk dome tweeter; a new 16cm midrange with a brand-new profile, and two new 16-cm bass drivers in fiberglass. Its three-way configuration diffuses all frequencies with no interference between the transducers, producing precise voices and instruments. This floorstander will fit perfectly in rooms ranging from 215 to 430 square feet.
$750$449
---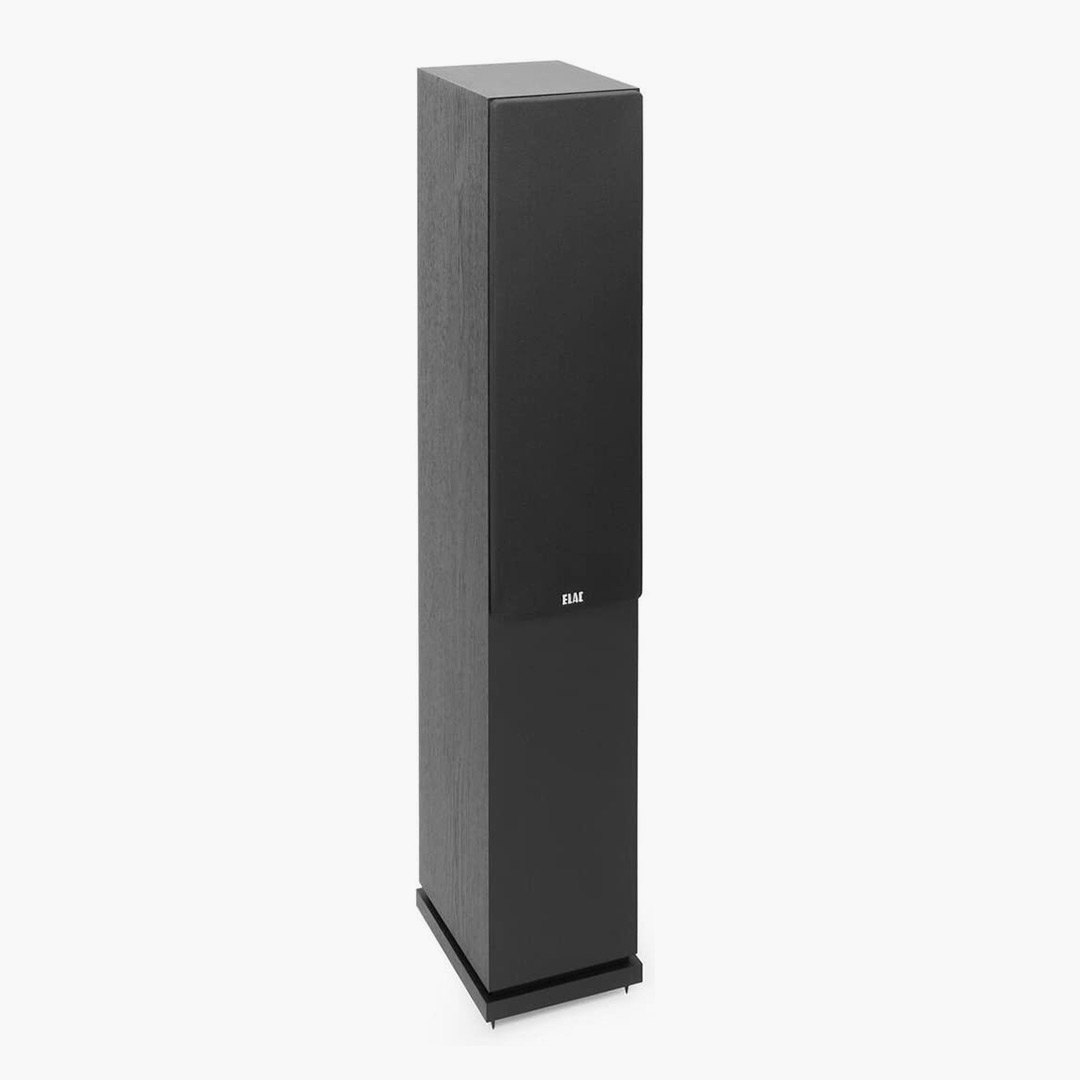 Elac Debut 2.0 F5.2 Floorstanding Speaker
With its new custom drivers and improved cabinet design, the Debut 2.0 F5.2 is the foundation of a serious two-channel system or the nucleus of an impressive multi-channel setup. By adding an app-enabled ELAC subwoofer you'll have a full-range system that delivers big-league sound, affordably. The aramid cone has a revised shape that offers even greater stiffness and damping, far superior to polypropylene or paper. The speaker incorporates a new soft-dome tweeter featuring a wide-roll surround and takes response up to 35,000 Hz for even more lifelike high frequencies.
$399$342