Steven Yeun is already having one amazing year. As a Korean American actor from Seoul, South Korea, he is most often known for his role on the creepy television series, "The Walking Dead" that airs on AMC as Glenn Rhee. This year though, he was in the critically acclaimed movie, "Minari," which tells the story of an immigrant family that moves to a farm in Arkansas and their daily struggles in their new society. For his role in this movie, he has earned a few award nominations, including the nomination for an Academy Award for Best Actor. Steven is surprisingly the first Asian-American to receive this high honor. It will be interesting to see what kind of look Steven decides to wear to the Oscars this year which will be at the end of April. Steven's star and unique style are clearly on the rise.
At 37-years-old, Steven has not only been a television star but has appeared in other popular feature films as well, including "Okja," "Sorry to Bother You," and "Mayhem." Since he was born in South Korea, he does speak fluent Korean, and his parents immigrated with him to Canada with he was young, and then the United States when he was in his early teen years. His interest in performing and improv started in his college days at Kalamazoo College, even though he graduated with a degree in psychology and neuroscience. Not only does this actor have significant brains, but he's quite handsome to boot.
Embed from Getty Images
Just about any outfit he rocks on the red carpet is going to turn heads. Even though he's one of the few celebrities who doesn't routinely use a stylist, his own choices in fashion always hit the mark. For the April 2021 issue of GQ on the cover he's wearing a vintage old west style pair of Levi jeans with a distressed white button-up shirt and suede vest. He's accessorized with a bracelet that's Saint Laurent by Anthony Vaccarello to complete the rugged look. The entire cover just radiates exactly the kind of star power that Steven Yeun wields now that he's a much deserved Oscar nominee.
Not a Red Carpet Zombie
Steven never officially became one of the "walkers" or zombies on "The Walking Dead," because his action star character was killed off at the start of season 7. During his tenure on the show and the movies he did during the hiatus times, Steven had the chance to walk quite a few red carpets. In looking at his overall style, he knows what works best for his slim frame. With his chiseled face and barely there facial hair, his look is dashing and debonair, without trying too hard.
This year, for the Critics Choice Awards, he showcased his at-home style via Zoom with an all-black suit and long tie from Prada — a slick and classic look that he probably just pulled out of his own closet. Not that we're jealous or anything.
Embed from Getty Images
He tends to favor a classic tuxedo with a black bow tie and white shirt for awards shows, like the Screen Actors Guild and the American Music Awards. Although, a few times he's been seen at premiers in a boxy-cut suit with a plain t-shirt. Without a tie, it's quite a casual and bold look for a man to wear but he pulls it off flawlessly. Steven definitely likes to make his own fashion rules.
For example, at one of the season premieres of his hit show, he walked the red carpet in a grey tweed slim-cut suit with burgundy tie by Armani. On his feet, the cap-toed combat boots in rich leather really shook up the entire look. It was a bold choice for sure and one that was talked about in high fashion circles.
Embed from Getty Images
Another one of his best looks, worn at a charity event in New York City for the 92nd Street Y, was a rich suede jacket with a sweater underneath paired with dark jeans. On his feet were dark brown suede boots. The look is effortless and cool.
In His Downtime
When the paparazzi catch Steven on the street, his style is pretty much dark jeans and a t-shirt/jacket combo. You can see that he loves designers like John Varvatos, Ralph Lauren, and Prada. Most of the time he favors brown boots in all different styles.
Embed from Getty Images
He's often photographed with his wife of five years, Joana Pak, a photographer. They have two young children together.
Get His Look
If you want to dress like Steven, there are quite a few hot looks you can strive for. The first one is the boxy suit with a t-shirt underneath. You can never go wrong with a classic Giorgio Armani suit jacket, like this one from the Armani Upton Line ($2995). It's double-breasted in dark grey or "anthracite" to give it that boxier look with a Prince of Wales check fabric. Go designer all the way by wearing a plain white crew neck t-shirt underneath from Tom Ford ($120), and white sneakers if you really want to make a casual chic statement.
Giorgio Armani Jacket

Giorgio Armani Jacket
Another look that Steven favors is the jacket and sweater combo. This is the perfect time to pull out the John Varvatos Suede Shirt Jacket ($1998) in midnight blue. Pair it with the same designer's Slim Fit LS V Neck ($289) sweater in what they call "off-white" which is really grey.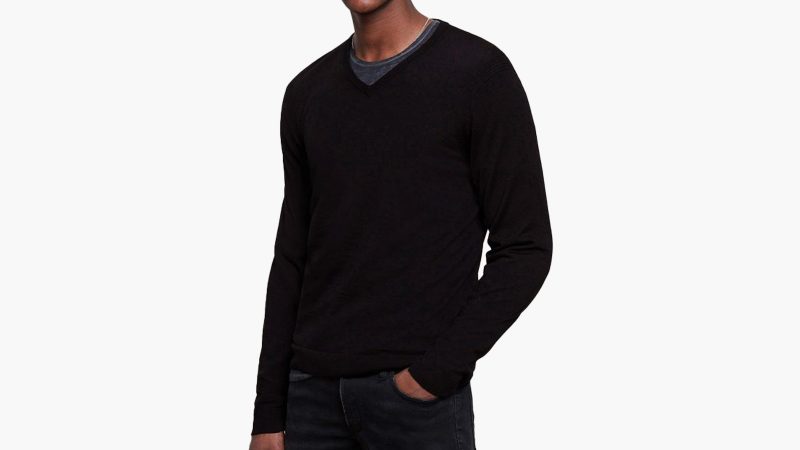 The jeans you want to rock with this all-Varvatos look, in order to be like Steven, are dark ones. Go with any brand of dark jeans you want, but if you want to have the perfect pair, they should be the Saint Laurent Skinny Fit Jeans In Coated Black Denim ($590). This is probably the exact pair that Steven has been photographed in many times for casual appearances and in his streetwear style. They have the perfect slouch and gather at the bottom to show off his exceptional choices in boot wear.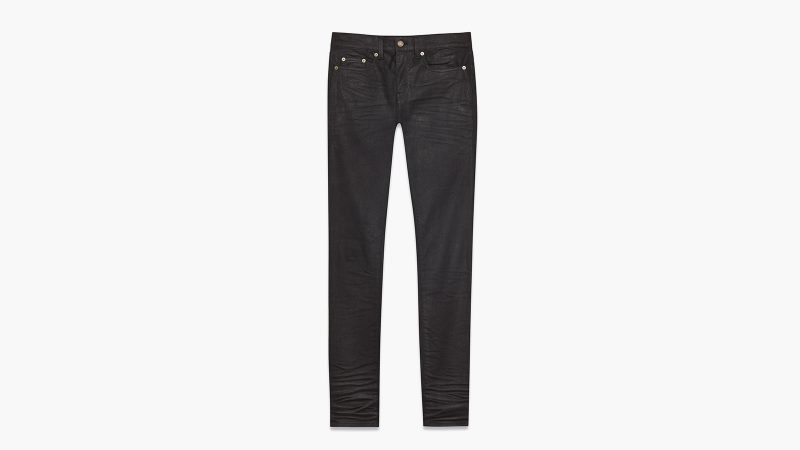 Speaking of boots, you need to have a variety of styles in dark leather and textured suede. To start off your boot collection right, try the Ralph Lauren Suede Chelsea Boots ($690). The brown suede is rich and has that lived-in look which doesn't seem to be trying too hard. This pair will work with dark denim and a variety of suit looks.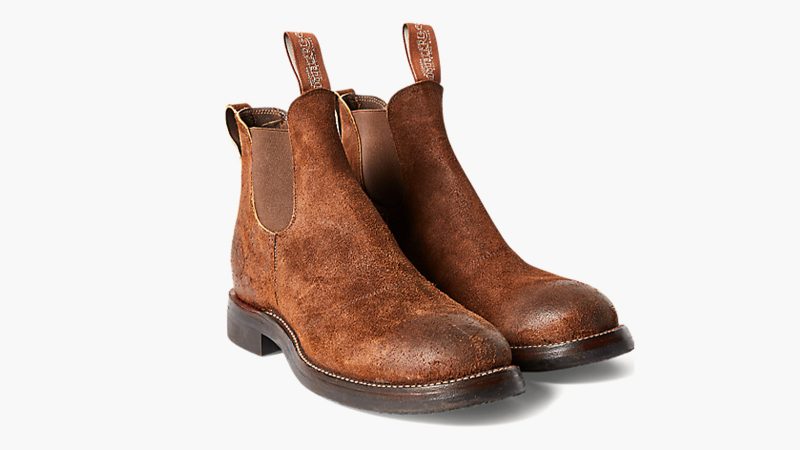 Hopefully, This Oscar Contender Will Win Big
Next up is the actual Academy Awards ceremony which will take place on April 25th, 2021. There has been press indicating that the show is going to be live — no Zoom allowed. That means we are guaranteed to see an appearance by Steven in his red carpet best. He'll likely wear a classic tuxedo from a can't miss designer, such as Tom Ford. Hopefully, this Oscar contender, and soon-to-be style icon, will make history that night and take home the golden statue for "Minari."