A few blocks away from the crazy nightlife of the street known as the "Dirty Sixth" in the heart (or perhaps the gastrointestinal tract) of the "Live Music Capital of the World," there's an unassuming little sign that leads to the best cocktail bar in Austin. People may stumble upon The Roosevelt Room by accident, but once they do, they always return to try another of the bar's unique libations.
It was by chance that I had my first exposure to The Roosevelt Room. A close friend and I were looking for a quiet bar to end a Tuesday night, somewhere we could reach conclusions and pick the fruits of our ripened conversations of that evening. We sat at the bar, and I ordered an Old Fashioned.
I was pleasantly surprised and simultaneously embarrassed, because I never knew that my favorite drink could taste as good as it did. Lately, getting a good and consistent cocktail had been a rarity for me, and I had sort of accepted it, like I accepted there was and will always be poverty or deforestation in the world. I savored every bit of the Old Fashioned, and we ordered a second round, this time from their House Creations. After taking a sip and exchanging looks of disbelief, we both agreed that it wasn't time for conversations. Our frivolities regarding work, graduate studies, or women could wait. It was time to venture just how good this menu of cocktails could get.
It was the longest streak of cocktails we ever ordered in one sitting. It was also the most I ever paid in tip in my life. In the end, it was an emancipation for our taste buds and a losing battle for our metabolisms. "Go on without me," said our livers. "You go and live your life in full, you hear?"
(But in all seriousness, we encourage responsible drinking.)
We came back a few weeks later and ordered several different drinks throughout the night, grateful that we could both hold our liquor, able to try a couple more drinks than the next guy. I took many other friends for an excuse to go myself, then I just went a handful times on my own. Since then, I had become something like an unofficial ambassador (and finally after writing this article, I can rest easy). On one of my last visits, I met with Justin Lavenue, the co-owner and operator of The Roosevelt Room. Justin himself is a master mixologist, having earned numerous national recognitions for his inventive work in the mixology world.
As a "classically modern" cocktail bar, The Roosevelt Room celebrates and showcases both the old and new. With 53 classic cocktails divided into seven major drinking eras, 9 House Creations, 7 Happy Hour classics, and 2 "featured indulgence" cocktails that change every few weeks, the menu contains a total of 71 drinks, not including the spirits, beer, and wine you can also order. I was told that if you try all 53 cocktails from the classics board, you can get your name on a plaque. Before I could shake off the temptation, I envisioned myself a year into the future, having blown all my money on cocktails. But then I thought, "Trying all these different creations and remembering them would be an insanely difficult task itself, but how difficult would it be to actually be able to make them all?"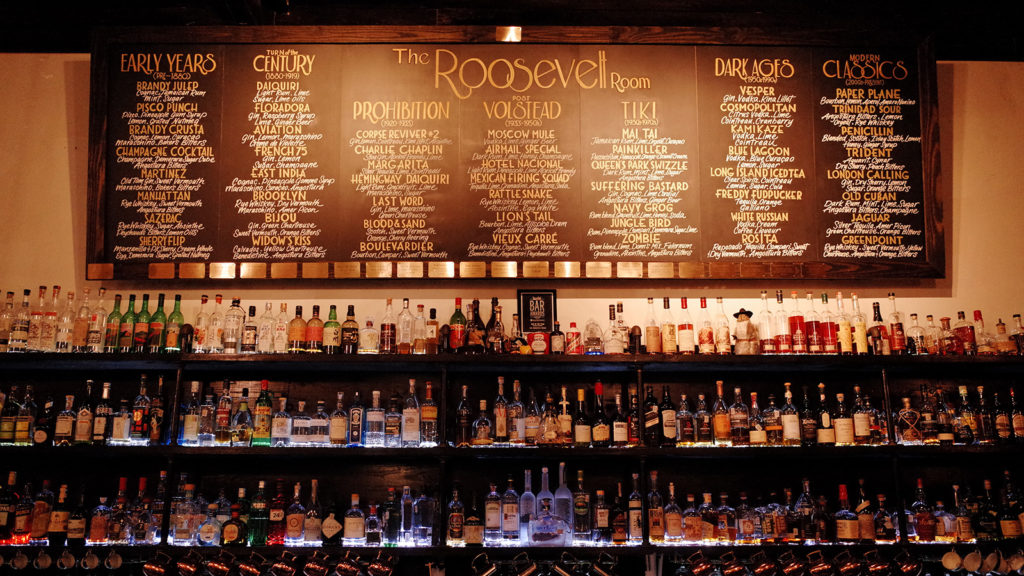 "Having a large menu is a challenge, for sure," said Lavenue, "when we have capacity of up to 250 guests and only five service wells. Our bartenders have to be extremely efficient in order to make every drink perfectly. With such strict expectations about drink quality, we make certain that every bartender is ready for that kind of pressure before they step behind a well for the first time."
When it comes to training, The Roosevelt Room boasts one of the most rigorous bartender training programs in the country. Every bartender-in-training has to pass five tests before they are considered ready to start, which include a full menu test that takes a minimum of four hours to complete (granted they pass it on their first try), as well as "drink rounds" training in which their 32-step Order of Operations are put into practice and the bartender must make every drink according to spec and in the proper order. "Once a trainee has passed all of these tests and is ready to make drinks behind the bar, we continue to train and develop them on their bartending technique, spirit knowledge, and blind spirit tasting," said Lavenue. "In fact, we have the most BAR 5-Day graduates currently working at The Roosevelt Room than any other bar in the country."
It was the longest streak of cocktails we ever ordered in one sitting. [...] In the end, it was an emancipation for our taste buds and a losing battle for our metabolisms.
When asked what his favorite cocktail was, Justin looked torn, as if to say "why can't we just live together in peace without picking sides?" But he played the devil's advocate for us and gave us a few names. Simple and beautiful, that's how the master bartender liked his cocktails.
"A Daiquiri is an extremely simple drink on paper, with just rum, lime, and sugar/simple syrup, but to make it perfectly is an amazingly difficult feat," said Lavenue. "I believe the Daiquiri at The Roosevelt Room is as close to flawless as it can be."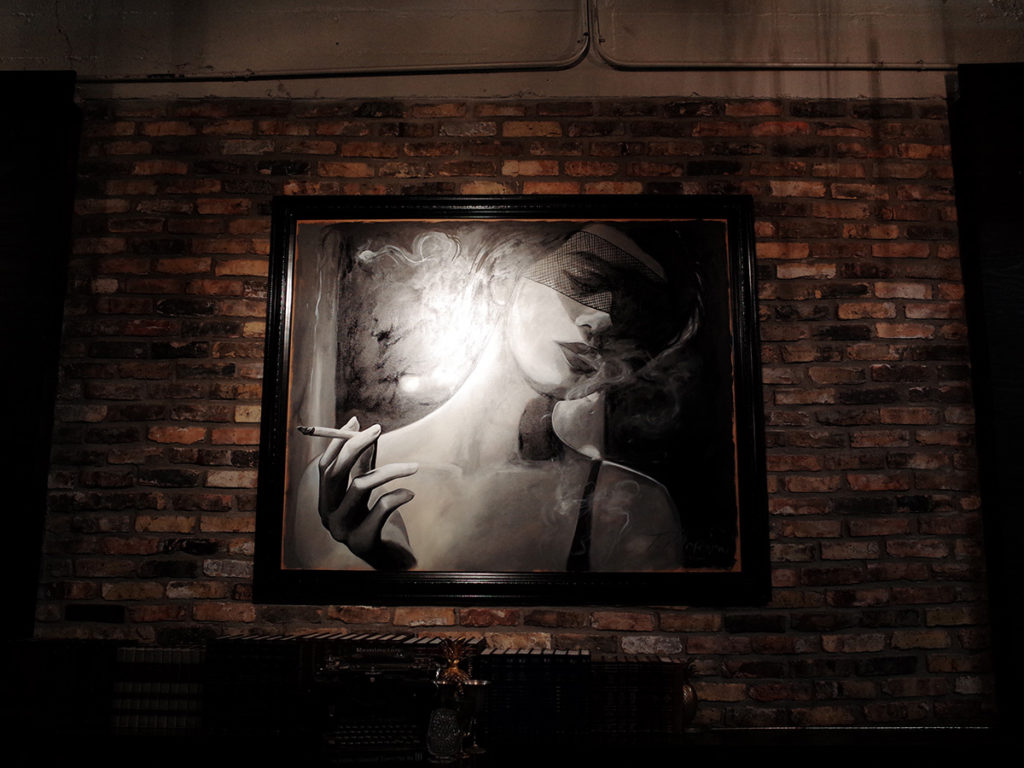 For masterful and inventive cocktails that challenge your palate, visit The Roosevelt Room.
The Roosevelt Room
307 W 5th St, Austin, TX 78701
Mon-Sat 5PM-2AM
Sun 3PM-12AM
Happy Hour 5PM-7PM (All day Mon & Tues)