The immaculacy of a great statement suit is undeniable. It's in the crisp folds, the smart cuts, and the way heads seem to turn when that suited and booted gentleman enters the room. Of course, even if your goal isn't necessarily to vie for attention, but simply to look the part for a special occasion, you have your work cut out for you when selecting the best suit for your purposes. What makes it such a complicated task?
Maybe it's due to the very concept of a "statement" suit. What sets it apart from the standard? The devil is in the details, and just how far you can push norms and break away from the comfort zone. The suit is, after all, very much a classic—an old-school option that dates back to the early 19th century, when a dapper Englishman, Beau Brummell, sought to diffuse the complexities of men's fashion.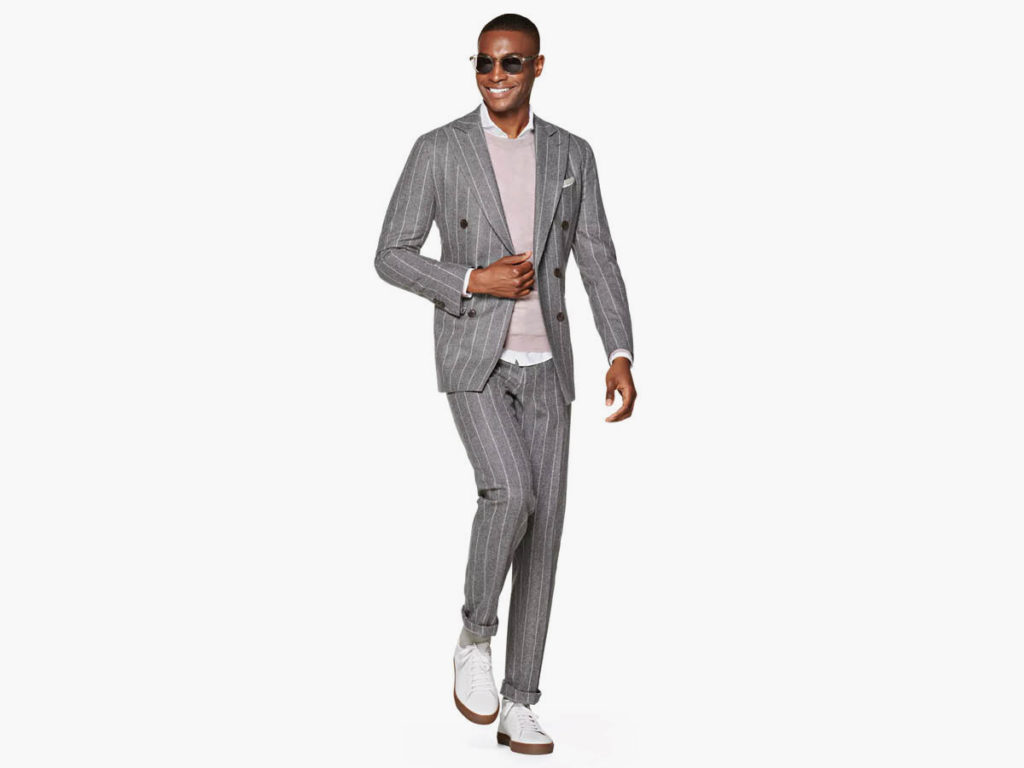 During an era when gentleman wore frock coats, powdered wigs, and silk stockings as a matter of course, it was almost heresy to imagine anything different. Brummel's take, though, was apparently just waiting to be imagined, and it wasn't long before everyone from English royals to American presidents embraced the unassuming jackets and smartly tailored trousers we wear so freely today.
The 21st century is nothing if not a model of experimentation, a time during which the worlds of fashion, art, and technology have harmoniously collided.
But the 21st century is nothing if not a model of experimentation, a time during which the worlds of fashion, art, and technology have harmoniously collided and yielded mind-bending representations of style. The statement suit is a brilliant example of that, offering something that nods to the traditional appeal of the old while updating it to reflect the changes modern men appreciate. Here, a brief look at what makes a suit a statement-making star.
Cut
One of the most significant changes to the classic suit is the silhouette. Once upon a time, it was thought to be a major style faux pas to wear anything but the traditional silhouette of the moment. Today, though, men take their inspiration from the Roaring Twenties, the Mad Men-era, the groovy 1970s, and the excessive '80s. In short, anything goes. The statement suit has essentially turned convention on its head and lent men unspoken permission to wear anything, anytime. The oversized suit trend is a great example, as seen on this ASOS DESIGN combo ($199), while the baggy INC International Concepts Suit Separates ($39.98-$79.98) channels the look made popular by modern pop icons—all that's needed is a pair of sneakers.
Stripes
Lest you think you'd look like a court jester showing up in a patterned suit, pause and consider the beauty of a striped pattern whose roots are decidedly old-world. Yet to make a statement, they need to be more strong than subtle, more bold than refined. For example, pinstripes may say something, but chalk stripes are a level up. The stark white lines stand out against a neutral backdrop, as on this smart Suitsupply Havana suit ($569). There's nothing delicate about this look, and it commands attention right away.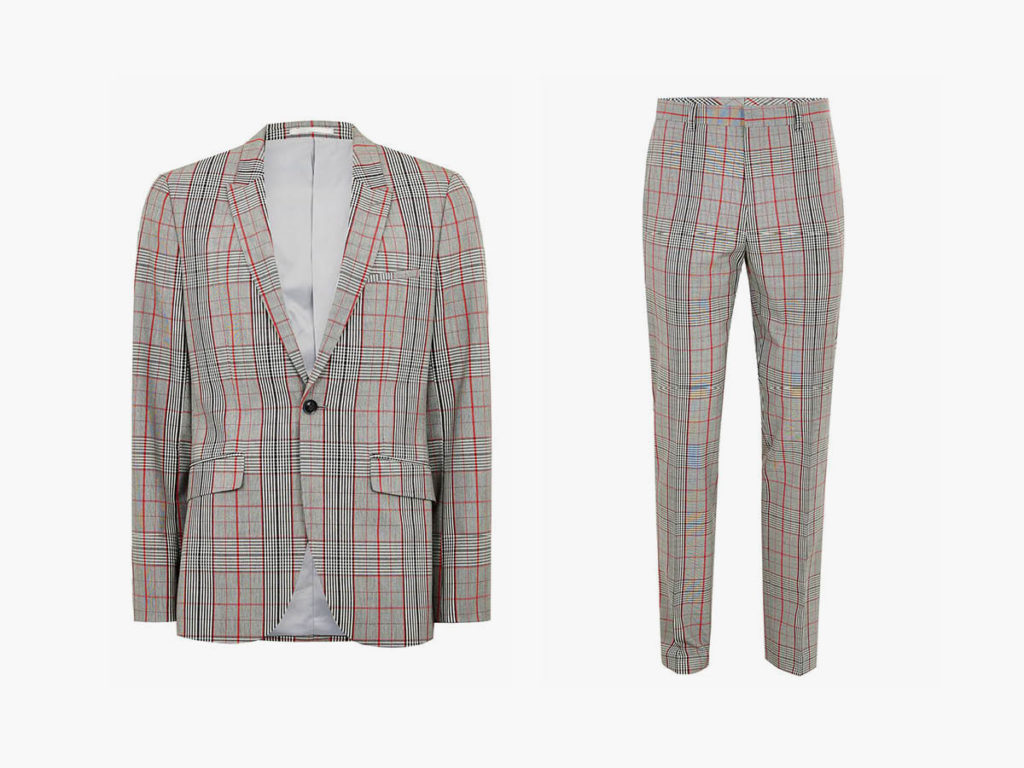 Patterns
If there's one trait a man should possess in spades before slipping into a patterned suit, it's sheer confidence. The Fall/Winter 2018 Milan runways were packed with all manner of adventurous designs: checks of all sizes and colors, contemporary abstract prints, and even brazen floral brocades boasting a slightly vintage touch. To wear any of these takes moxie, but be sure not to go full-on costume in your efforts. Patterns may be offbeat and a bit quirky, but boast a certain distinguished appeal that will appeal to those who want to push the envelope. Case in point: this Topman Muscle Fit Check Suit Jacket ($119.98) and Muscle Fit Check Trousers ($54.98).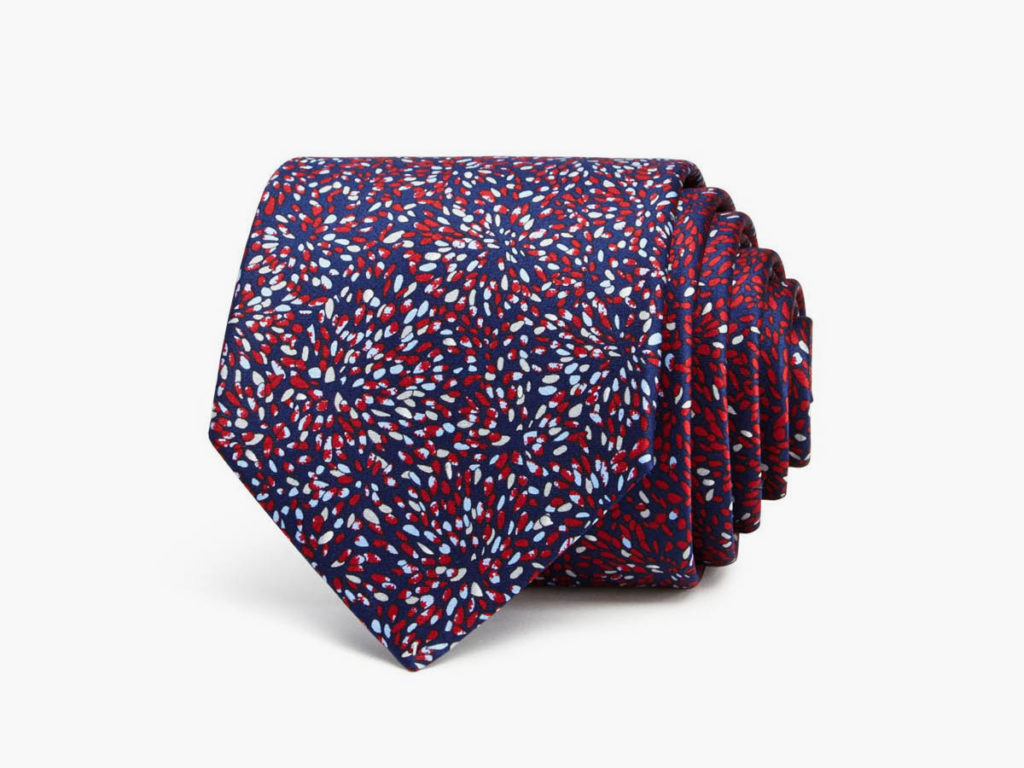 Accessories
Accessories are occasionally overlooked, but in the case of the statement suit they're practically essential. Adding one or two accents is key to punctuating, personalizing, and completing your look. A tie bar is a sophisticated addition that keeps your tie from swinging in the breeze, but also serves as an eye-catching statement piece on its own. A trio of 14th & Union Scissors Tie Clips ($19.97) has tons of personality, while a Lanvin Abstract Floral Classic Tie ($140) can easily make the statement for your suit.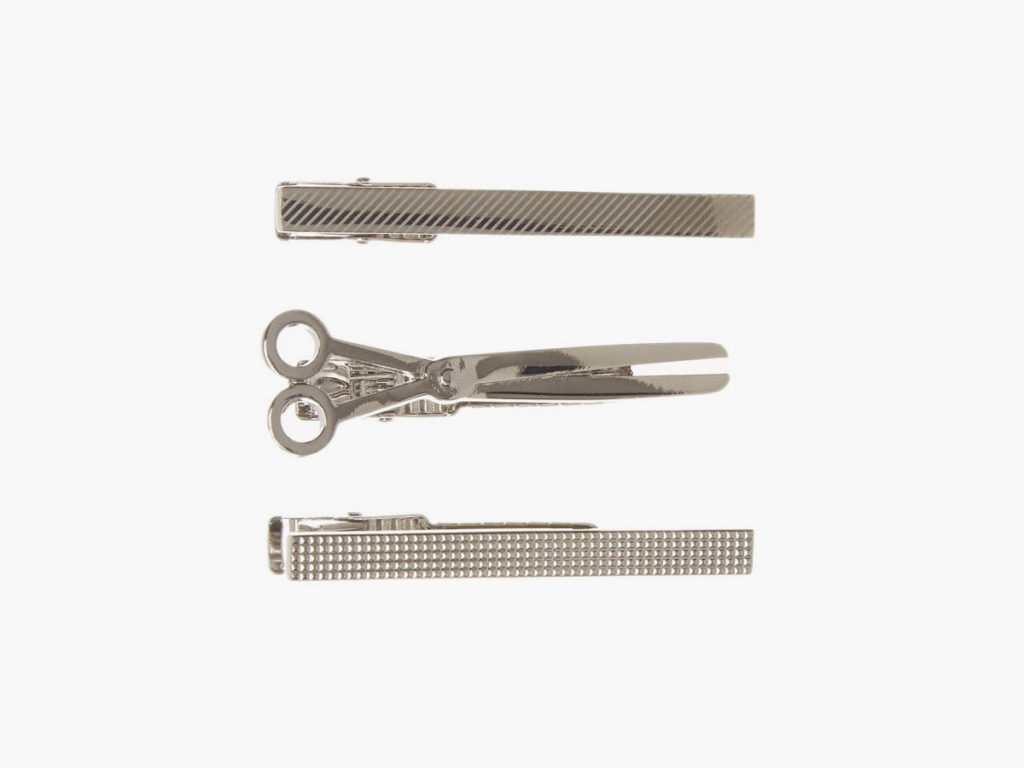 With hundreds of colors, fabrics, and patterns at your disposal, you may be uncertain about where to begin. Start with something that's well and truly yours—your personality. Take inspiration from looks you admire, and go from there. What makes you feel your best: a slim-fit pant or a baggier trouser? Step into your suit with confidence and you'll make the realest statement of all.