Another New Year's Eve, another bottle of bubbly. Champagne is nice, but from time to time we all get a hankering for something stronger, something with ice or herbs or an intriguingly bitter edge. This year, as you fill your belly with cocktail shrimp and watch the Time's Square ball creep slowly toward the ground, salute all that 2018 was and all that 2019 will be with one of these delectable cocktails we've curated from the best cocktail sites on the net.
Is it a cocktail or a directive? Let's call it both. Smooth, 12-year-old single-malt scotch gets a zingy boost from Campari and lime juice. Add a touch of sweetness and some refreshing mint and you've got yourself a party. The ingredients in this festive cocktail have one other benefit: their colors. With muddled mint at the bottom and the Campari float sinking down from the top, it's echoes of Christmas—just like that tree you haven't quite gotten around to taking down.
Baby, it's absolutely freezing outside. This is no time for frosty pale ales. No, what you need is a mug of something hot, sweet, and perfectly spiced. Mulled wine fits the bill, but this take swaps out the red wine for white and it's a smart trade. Using Sauvignon Blanc contributes citrusy and slightly grassy notes that play of the star anise, clove, and lemon brilliantly. The original recipes recommends heating all the ingredients in a saucepan and serving, but using a slow cooker on low ensures every guest gets a toasty mug no matter when they show up.
Okay, we're technically supposed to be steering our cups away from all that sparkling wine, but who can resist a drink the blends French sophistication and Cabo cool? Indulge in a splash of sunshine even as you battle sub-zero New Year's temps and treat yourself to some silver tequila with a bubbly twist. The lime wedges and salt are optional. The cool little paper umbrella garnish is not.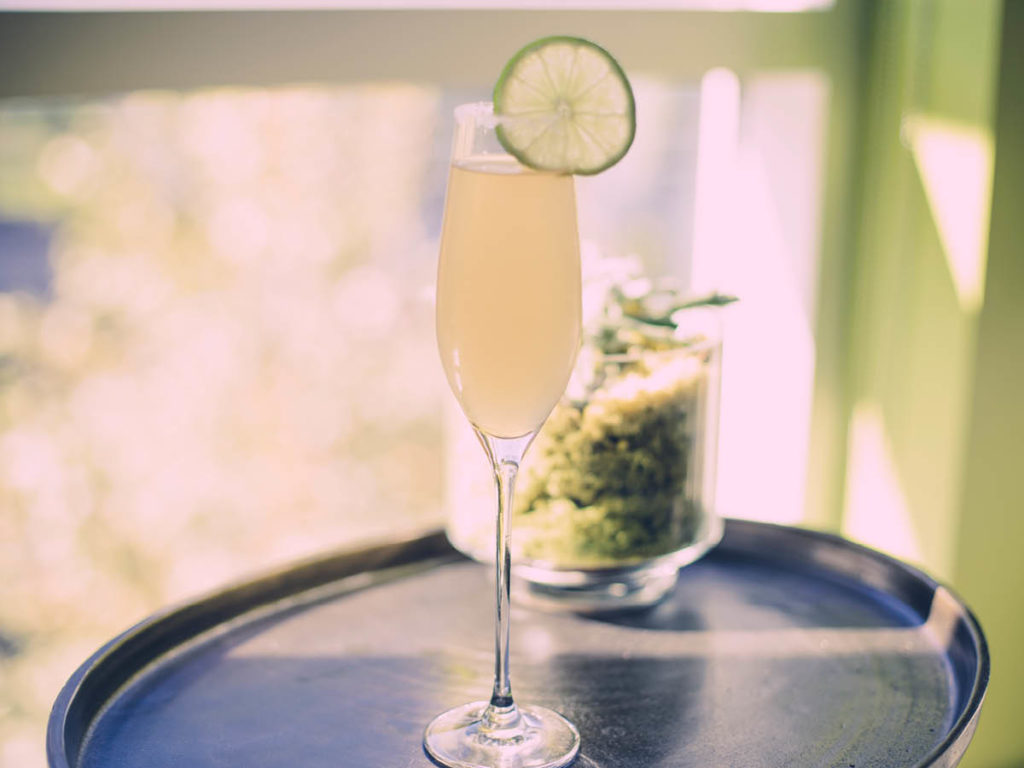 It's not often that the name of a cocktail is as epic as the recipe itself. It just happened here. Fernet Branca can be unpalatably bracing to some, but temper the herbal liqueur Cointreau and lime juice and the Fernet loses its bite while still retaining plenty of its bark.
Simple, strong, but easily tweaked to fit more sensitive palates, this apple-spiked take on an old fashioned is the kind of drink you use to satisfy a thirsty crowd. Mix them up individually or make a punch bowl's worth—all you have to do is dump your bourbon, apple cider, bitters, and garnish into a communal vessel and let your guests have it. For customization purposes, leave out an extra pitcher of apple cider so guests can dilute their drink without sacrificing flavor.
Kombucha is the funky fermented tea hipsters tote practically everywhere these days, but the sour-meets-sweet drink is quickly going mainstream. Those who love the booch claim it helps with everything from weight loss to hangovers. This cocktail beats those morning-after blues to the punch by combining the so-called "mushroom tea" with a bitter, rhubarb-based aperitif. Oh, there's also your choice of gin, tequila, or mezcal, and some sliced fruit for good measure.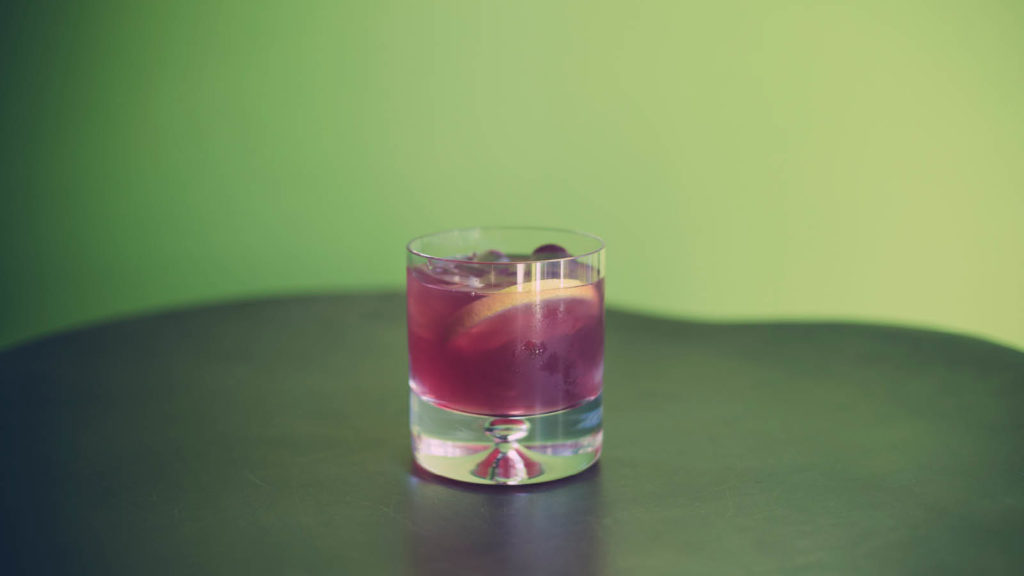 A small New Year's gathering is the perfect time to sip outside the box. Rather than reaching for the same old cranberry fizz or tequila and orange juice, introduce your tastebuds to the inky, complex flavor of blackcurrant soda. Unlike blueberries or raspberry, blackcurrant has a slightly earthy flavor with a floral aroma. Pair it with an herbaceous gin and a zesty hit of Patron Citronge and you've got a cocktail that seems both familiar and wonderfully strange.
You don't have to strap on a three-piece suit and kick back in your sweet leather club chair to enjoy this drink, but it certainly wouldn't. Imagine every Mad Men reference ever, then get yourself to your home bar and shake up a sage-infused cocktail that's layered, complex, and compellingly delicious. Yes, you'll have to spend a few minutes in the kitchen whipping up a batch of tea syrup first, but you'll be glad you have plenty on hand when the first round of your Sage Advice creations quickly disappear.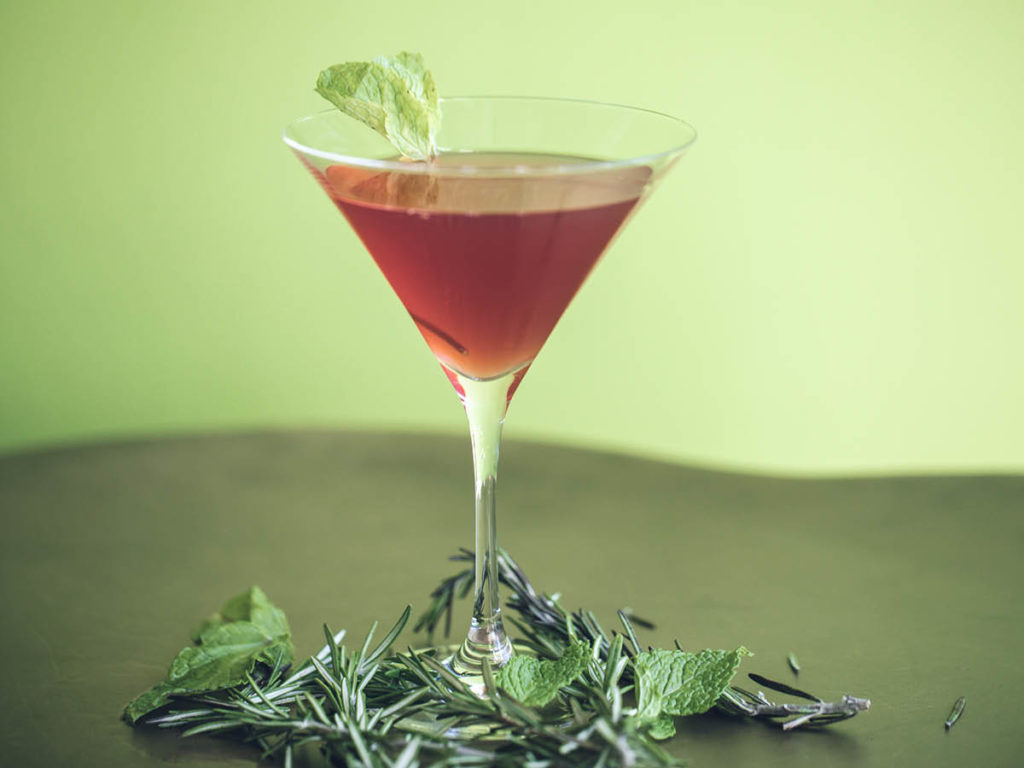 For those who have all the cheer they need without adding alcohol into equation, there's this booze-free spin on a bellini. All you need is pomegranate juice, cranberry juice, simple syrup, and some sparkling water. Toss in some mint for cool finish and garnish with pomegranate seeds if you feel so inclined. Great for the nephew who can't wait to stay up late or the designated driver who volunteered to make sure the rest of your gang gets home safe, this fruity fizz is all the fun, none of the "why did I do that last night?"