The best hot sauces are extremely versatile: they can give a punch to eggs, chicken, seafood, marinades, and basically anything else!  Whether you're looking for something a little sweet, something that'll kick up the heat with one single drop, or something for the gourmand, our editors here at IMBOLDN have rounded up a variety of options for you to choose from.
---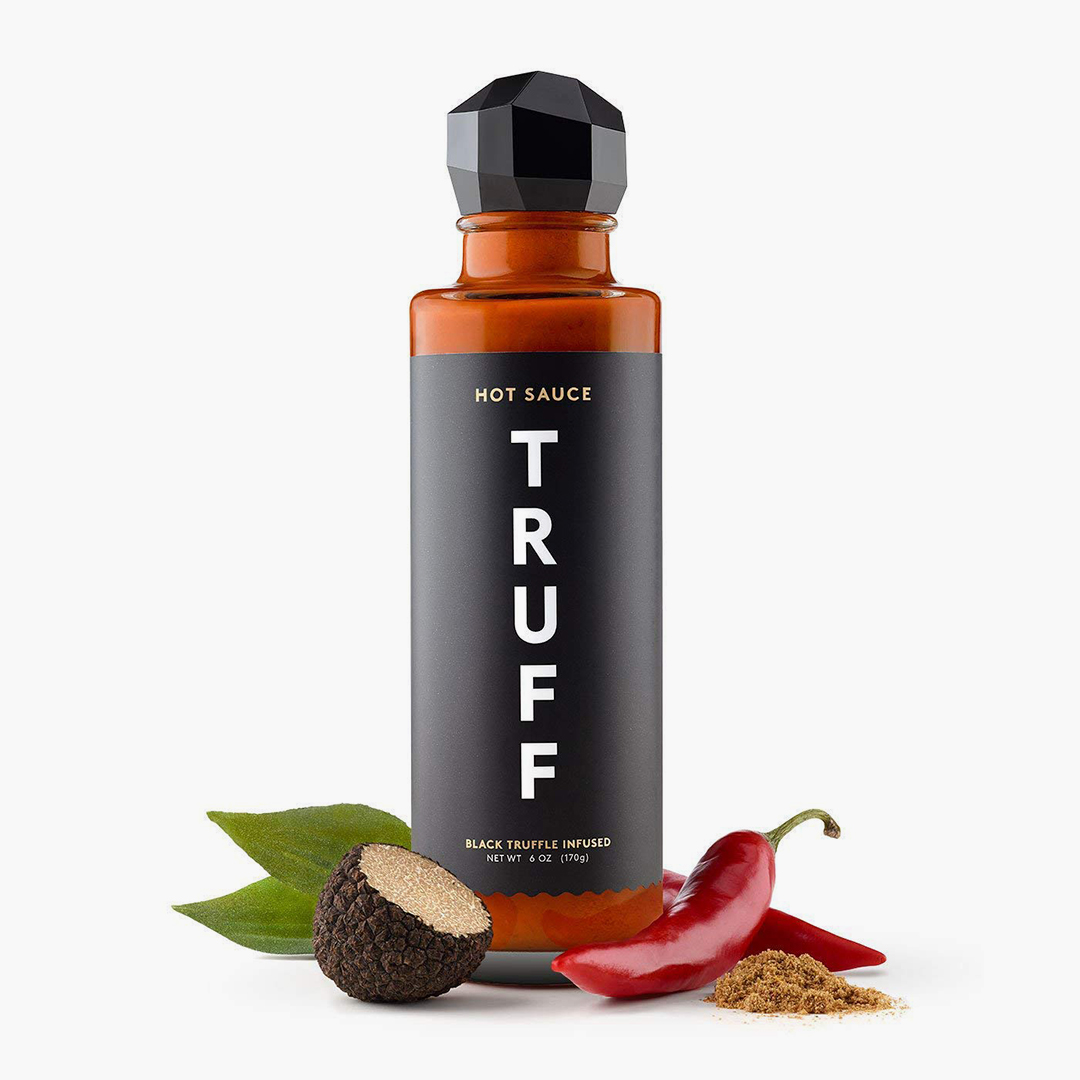 TRUFF Original Black Truffle Hot Sauce
TRUFF makes its hot sauce by infusing black truffle from Northern Italy, chili peppers, and organic agave nectar straight from Jalisco, Mexico, for a sauce that delivers a flavor profile that is truly unique. While it's not the hottest or spiciest sauce around, its delightful and sophisticated taste will elevate any dish it's used in.
$13
---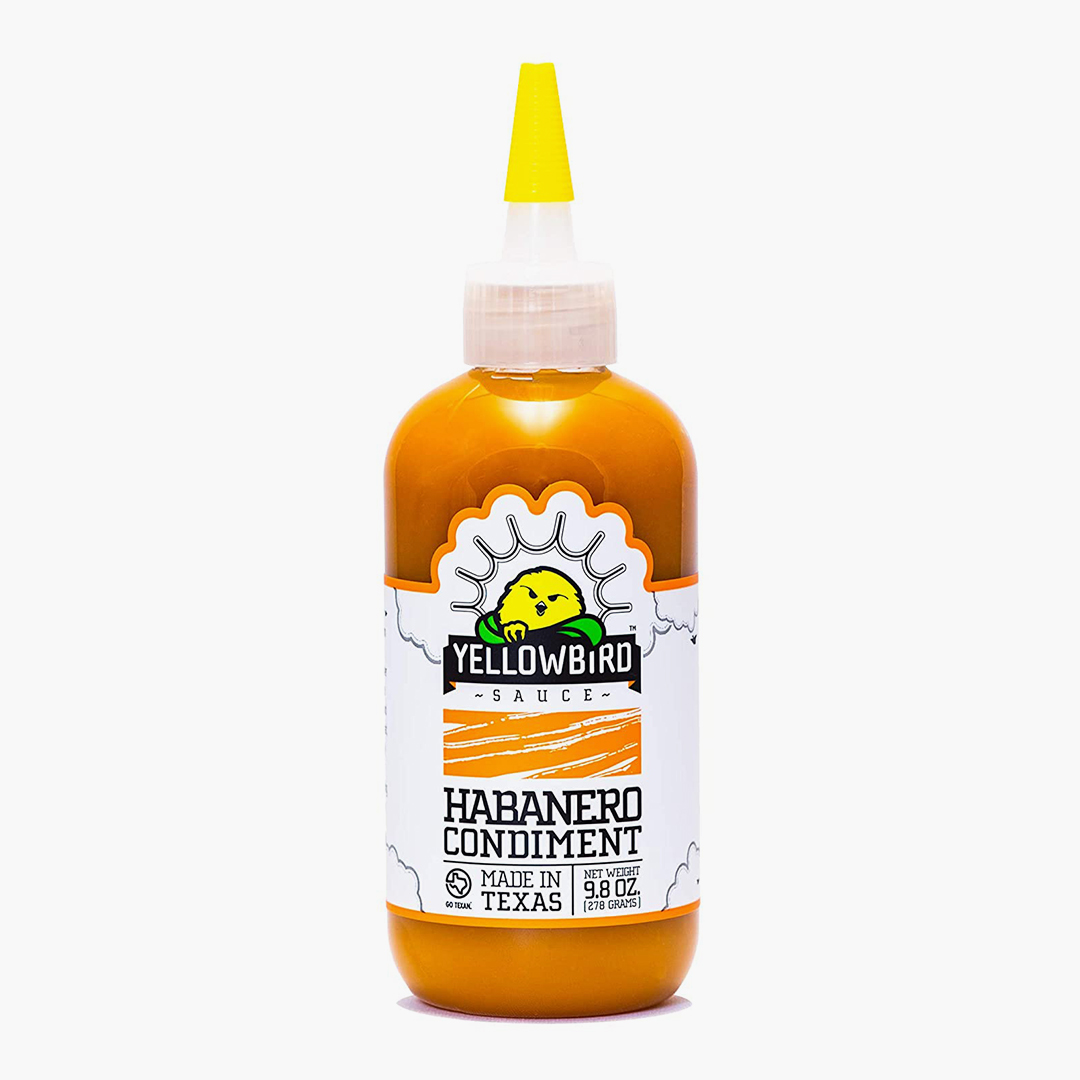 Yellowbird Habanero Hot Sauce
Made in Texas, Yellowbird Habanero Hot Sauce will add a welcome zing to tacos, eggs, burgers, or whatever you happen to be eating. Its squeeze bottle makes it easy to add just the right amount of this fiery sauce which boasts a complex mix of habanero peppers, garlic, carrots, and tangerine juice.
$8
---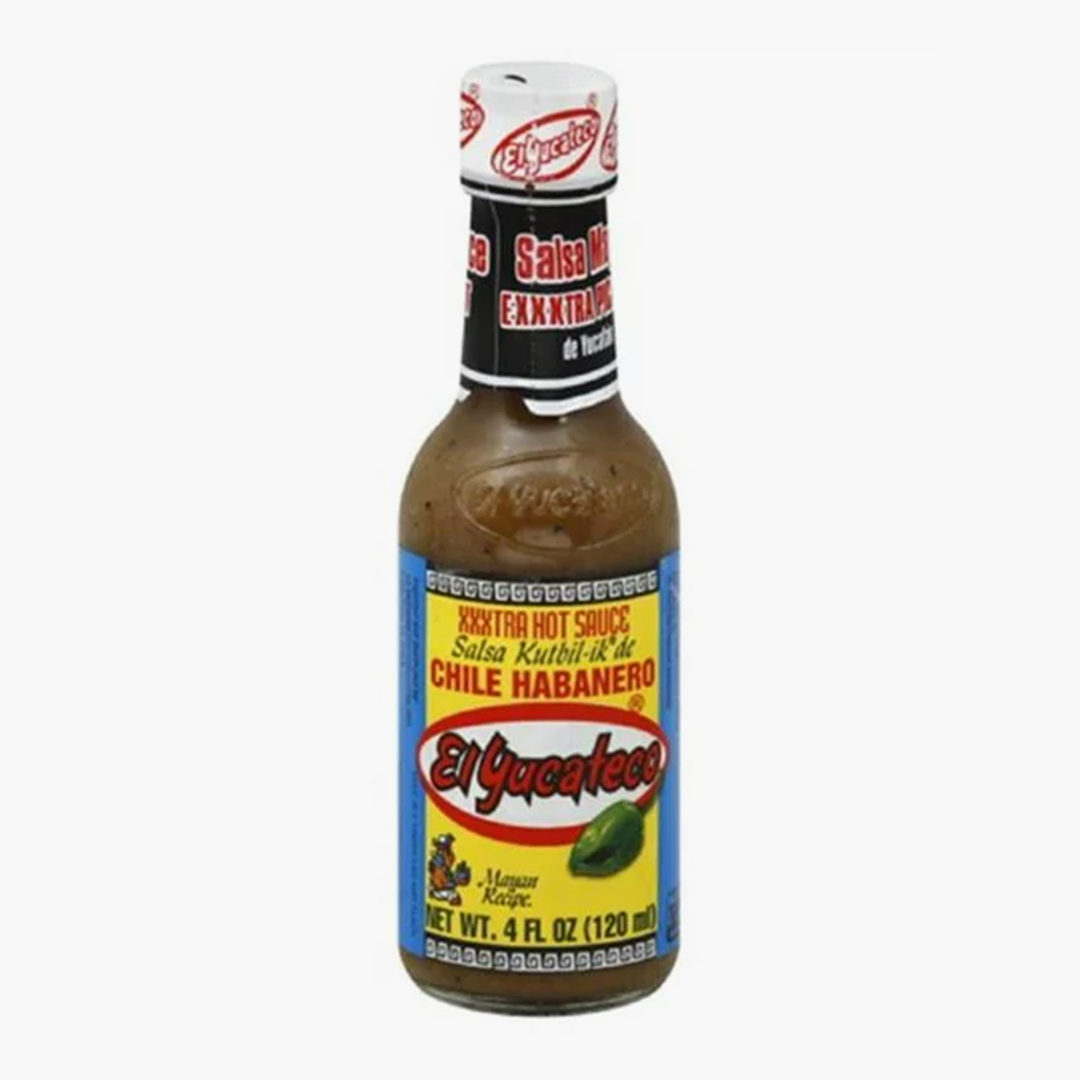 El Yucateco Sauce Habanero Xxxtra Hot
For those who like their hot sauce xxxtra fiery, El Yucateco Sauce Habanero Xxxtra Hot is right up your alley! A traditional Mayan recipe dubbed "Kutbil-lk", Mayan for "crushed chili", this hot sauce received an award from the U.S. magazine, "Fiery Foods", so you know it's got to be sizzling.
$11+
---
---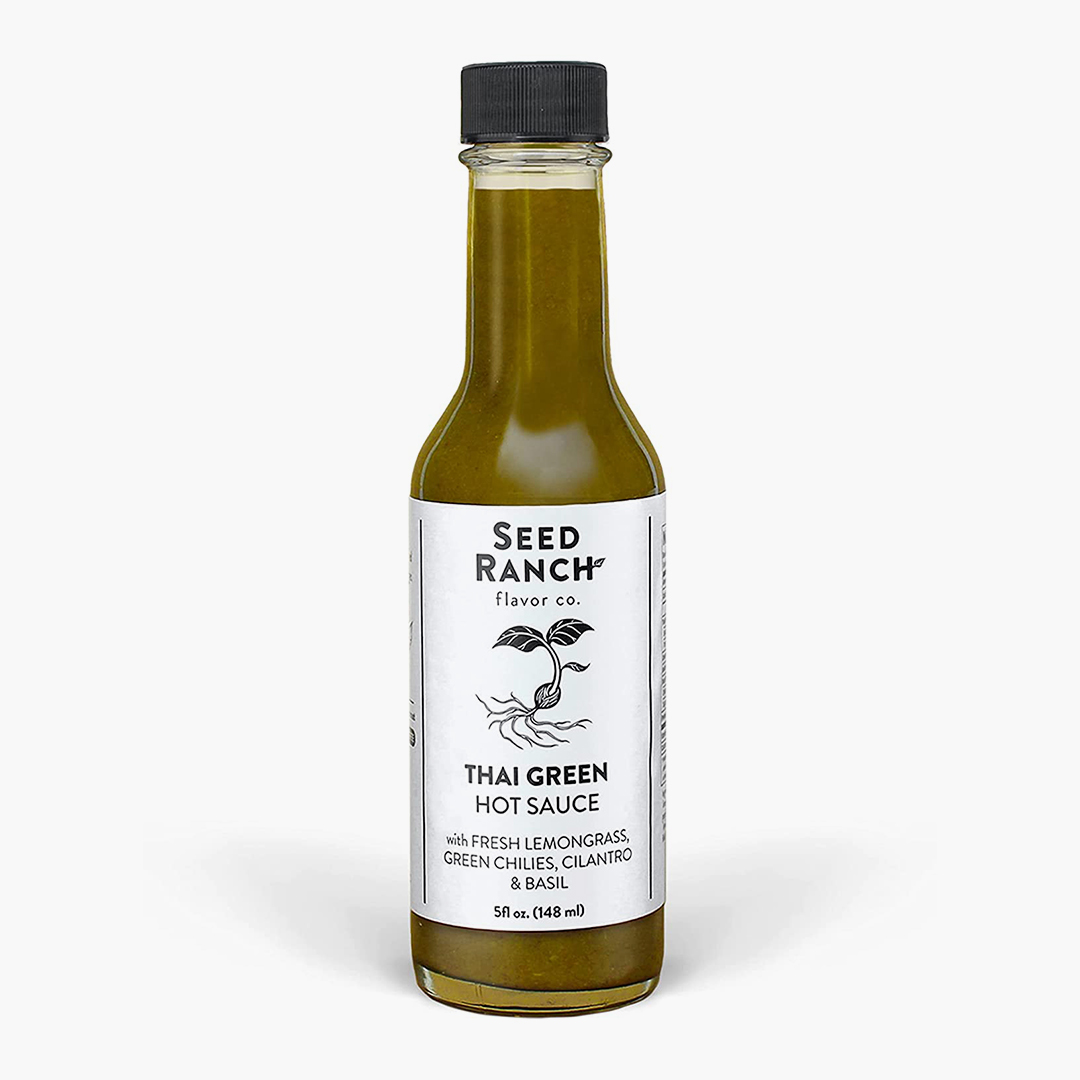 Seed Ranch Flavor Co. Thai Green Gourmet Organic Hot Sauce
Seed Ranch's handmade Thai Green hot sauce is made with fresh ingredients that include Serrano chili peppers, fresh lemongrass, Thai ginger, cilantro, basil, and garlic. A mild- to medium-flavored sauce that will complement a wide array of foods including seafood, rice bowls, and your favorite egg dish, it checks all the boxes for an ethically sourced product that will be a welcome addition to your kitchen.
$11
---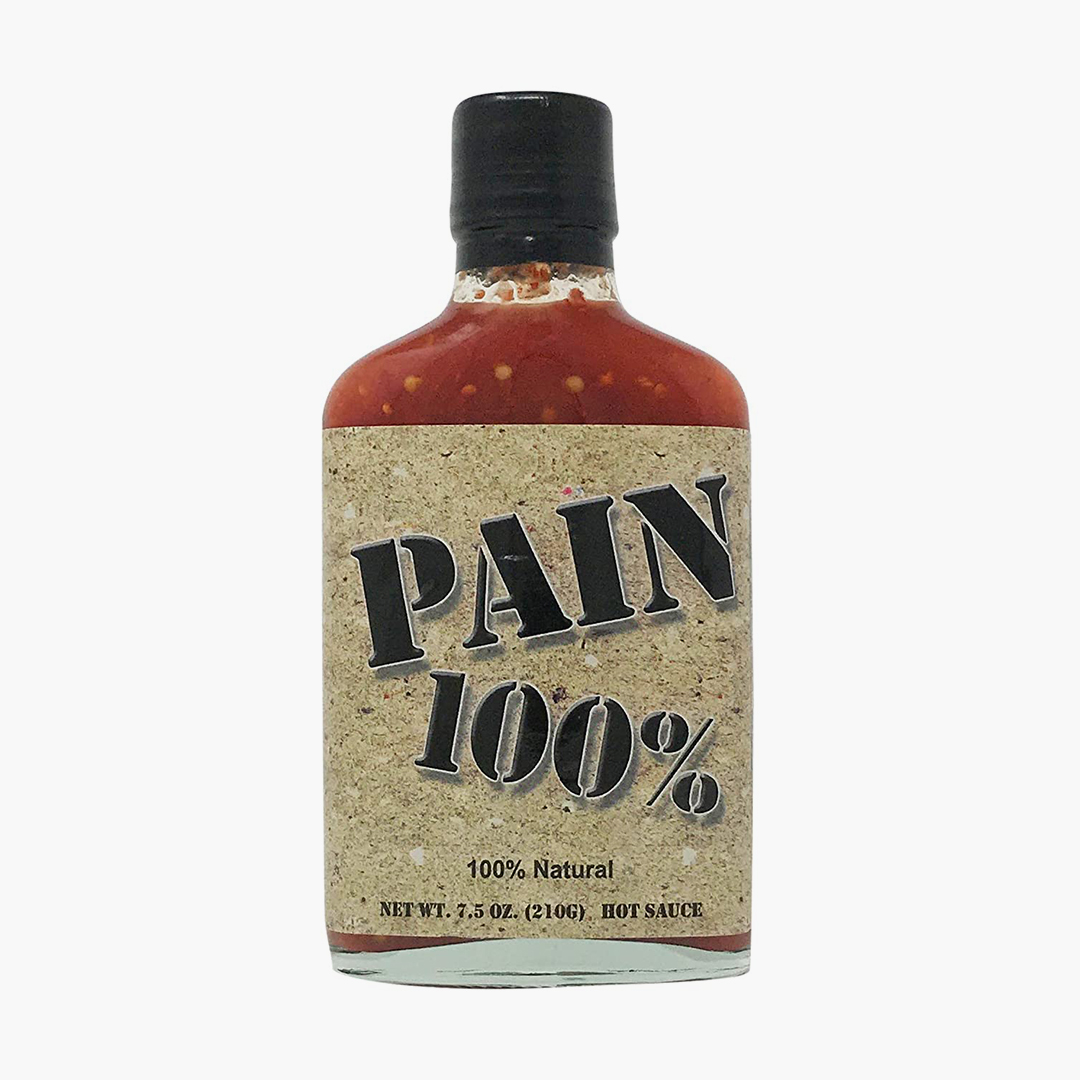 Pain 100% – Organic Hot Sauce
Not for the faint of heart, Pain's 100% hot sauces are made extra-hot for "those who have nothing left to lose!" How's that for a dare? This sauce is made to be versatile, so add it to any dish – steak, seafood, pork or chicken – and be prepared for the ultimate in heat. One bottle of this sauce will go a long way since you only have to add a dash or two.
$8
---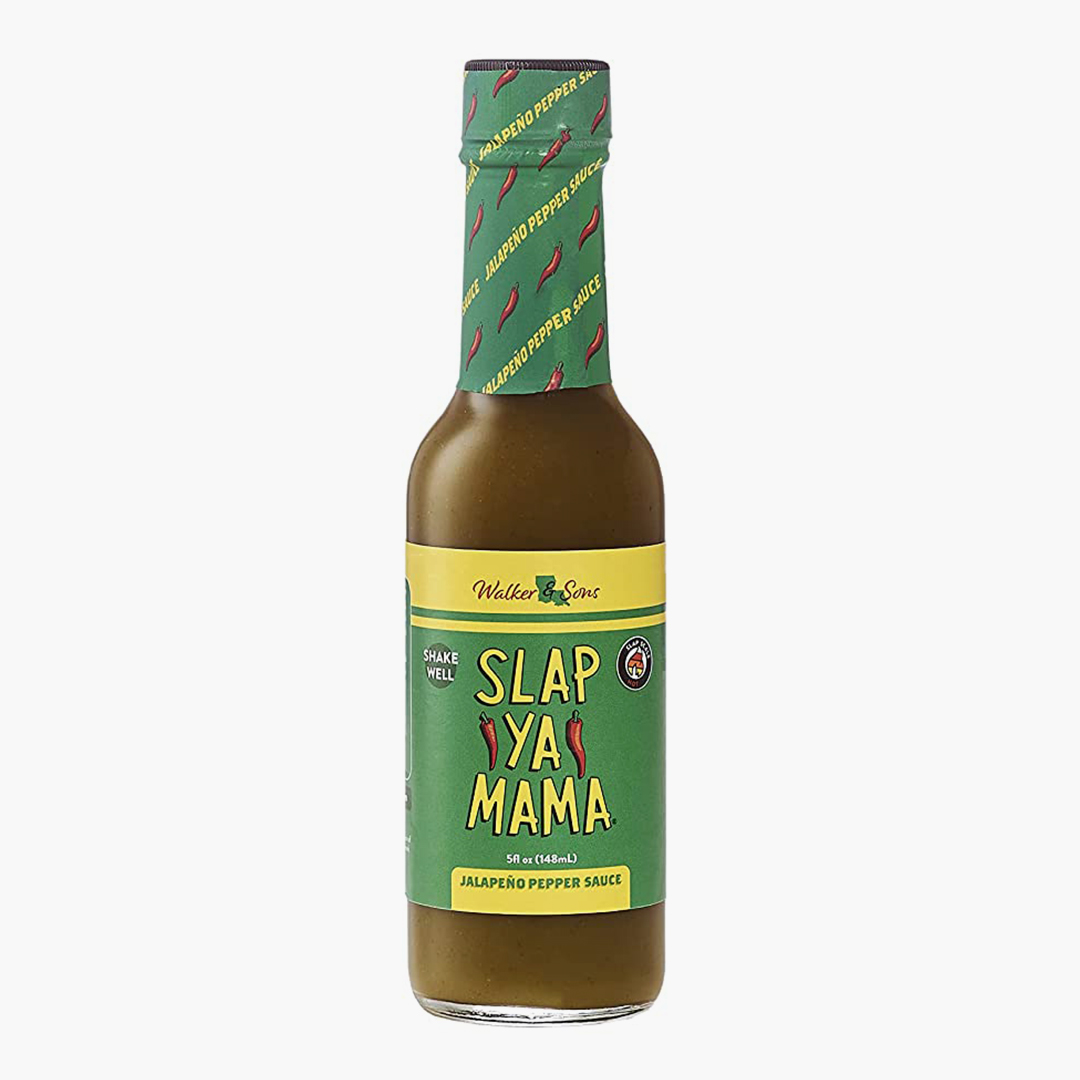 Slap Ya Mama All Natural Louisiana Style Hot Sauce, Jalapeno Flavor
With a true cajun flavor just about everyone loves, Slap Ya Mama features a blast of flavor originating with its mix of jalapeno peppers, vinegar, and the brand's unique spices that will make your taste buds explode. Use it to enhance any dish, this sauce is all natural and MSG free.
$7
---
---
Bushwick Kitchen Weak Knees Gochujang Sriracha Hot Sauce
Brooklyn's Bushwick Kitchen brings us a classic sriracha rooster sauce combined with the fermented complexity of Korean Gochujang chili paste. Like nothing you've ever tasted, use this sauce to add flavor and heat to your favorite dishes, or even use it as a marinade or a dipping sauce. The 10.5 ounce bottle is perfect for a housewarming gift that your friends will never forget.
$11
---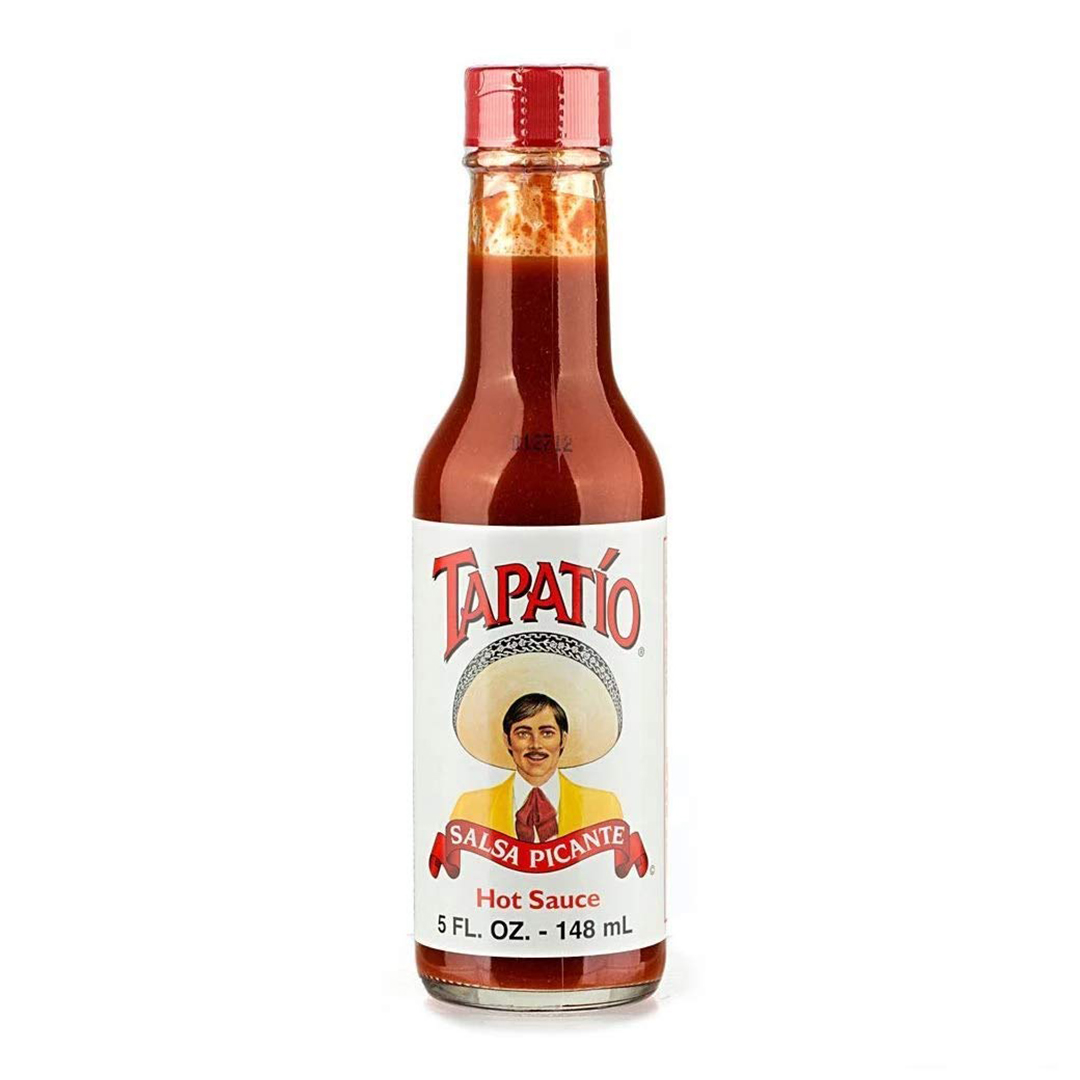 Tapatio Hot Sauce
Tapatio Hot Sauce represents one of the earliest hot sauces on the market. Founded in 1971 by Jose-Luis Saavedra in Maywood, CA, Tapatio's beginnings were very modest. Yet, in the ensuing 50 years, it has grown to be one of the most recognized hot sauces out there. Sugar free, MSG free, and gluten free, Tapatio Hot Sauce is used generously on a wide array of foods to add that extra kick we're all looking for.
$9
---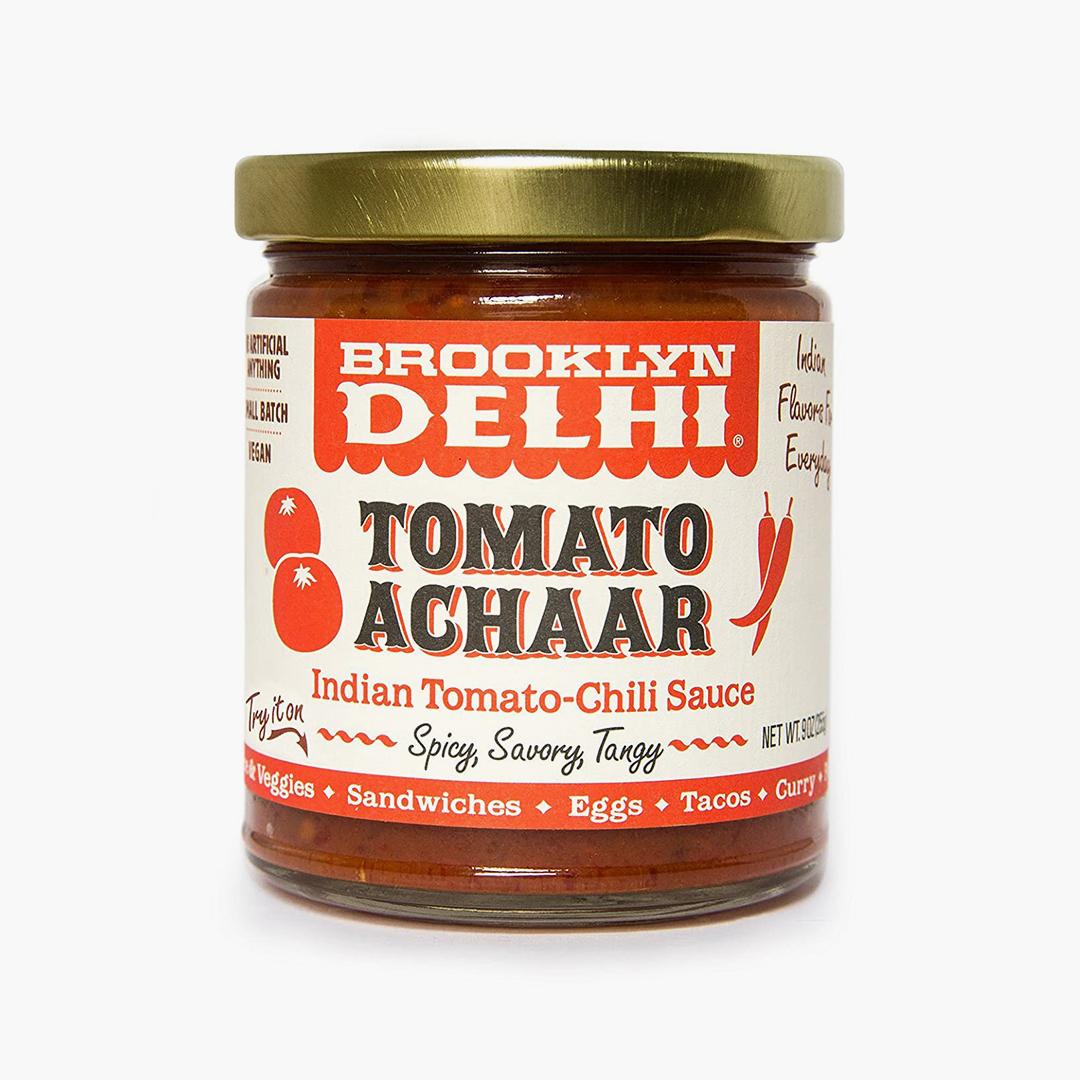 Brooklyn Delhi Tomato Achaar Sauce
Brooklyn Delhi's Tomato Achaar Sauce has a remarkable balance of spicy, savory, and tangy flavors. Think of Achaar sauce as the equivalent of Sriracha, Harissa or Gochujang. Made with tomatoes, garlic, ground Indian chiles and spices, tamarind, sesame oil and a touch of unrefined cane sugar, use it like a condiment, dip, spread, or hot sauce.
$11
---
---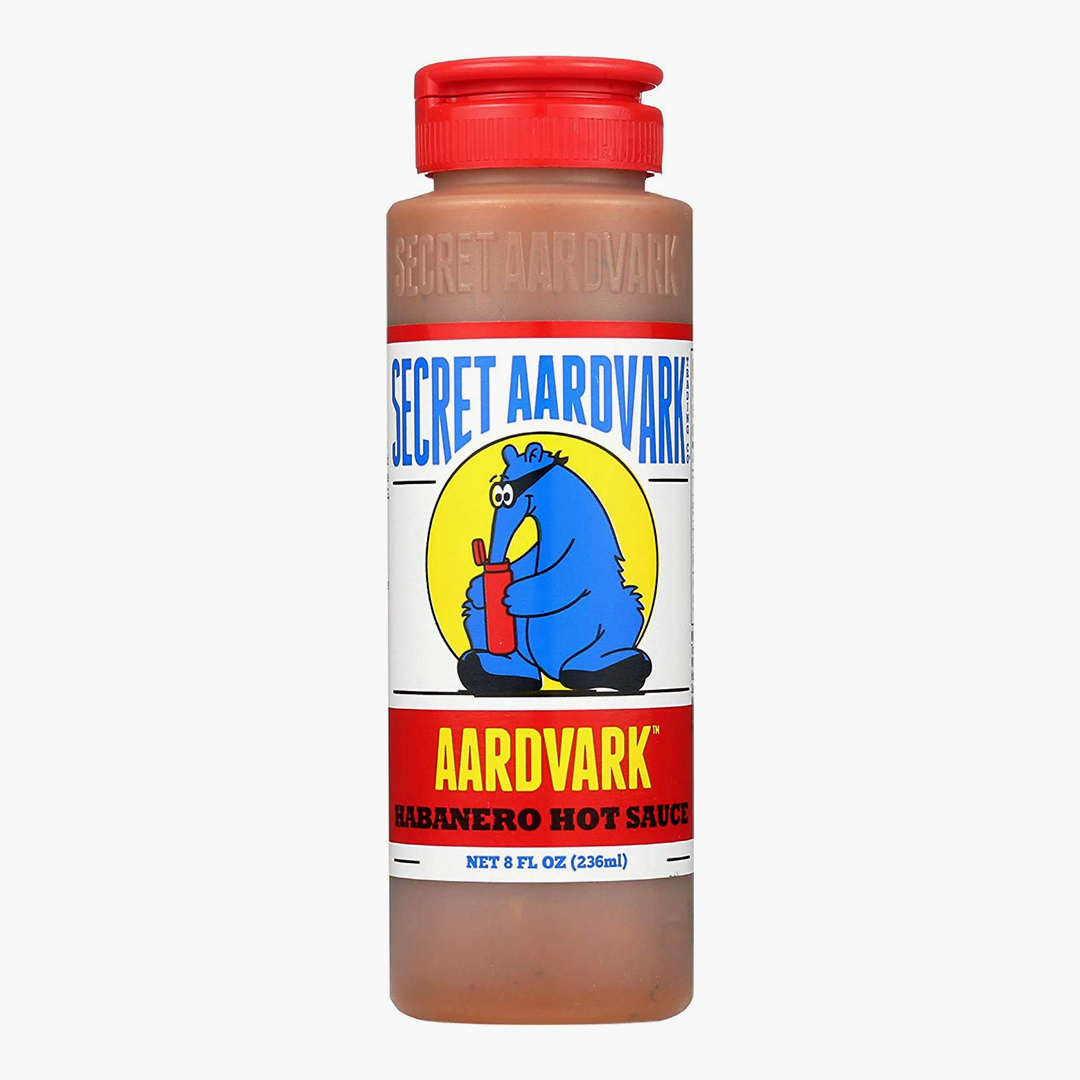 Secret Aardvark Habanero Hot Sauce
A unique Caribbean/Tex-Mex hybrid, Secret Aardvark Habanero is a medium spiced hot sauce. Made with habanero peppers that add a kick and roasted red tomatoes and carrots that add a touch of sweetness. It makes a great sauce and marinade for your favorite foods – from tacos to Bloody Mary's and everything in between!
$15+
---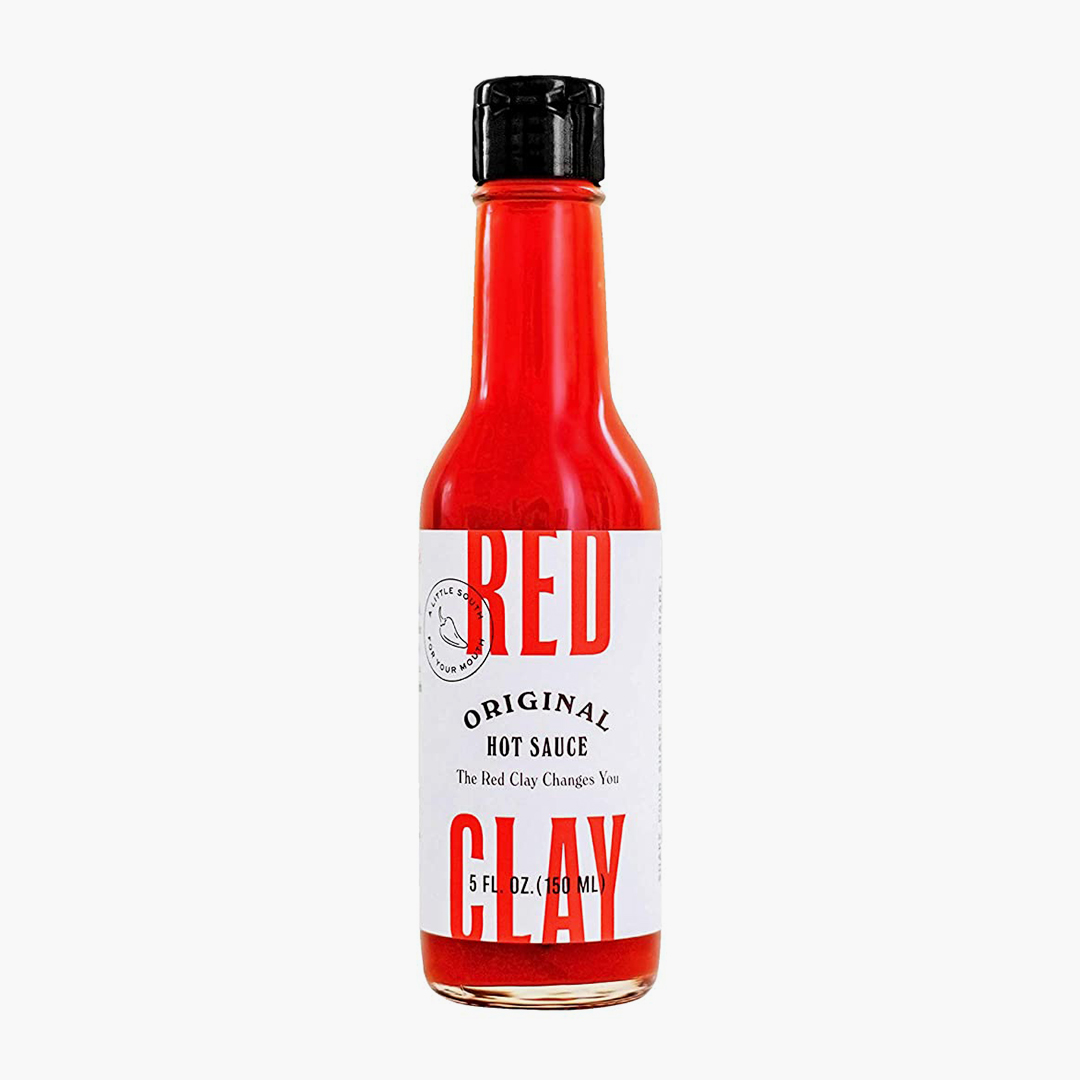 Red Clay Original Hot Sauce
Red Clay's flagship hot sauce can be found on restaurant tables across the South. Made with Fresno chili peppers, white wine vinegar, and filtered water, this hot sauce is naturally sugar-free and gluten-free. Six weeks prior to bottling, the company ages its hot sauce in bourbon barrels, giving the sauce a complex, yet balanced flavor that's great on just about anything you're eating.
$11
---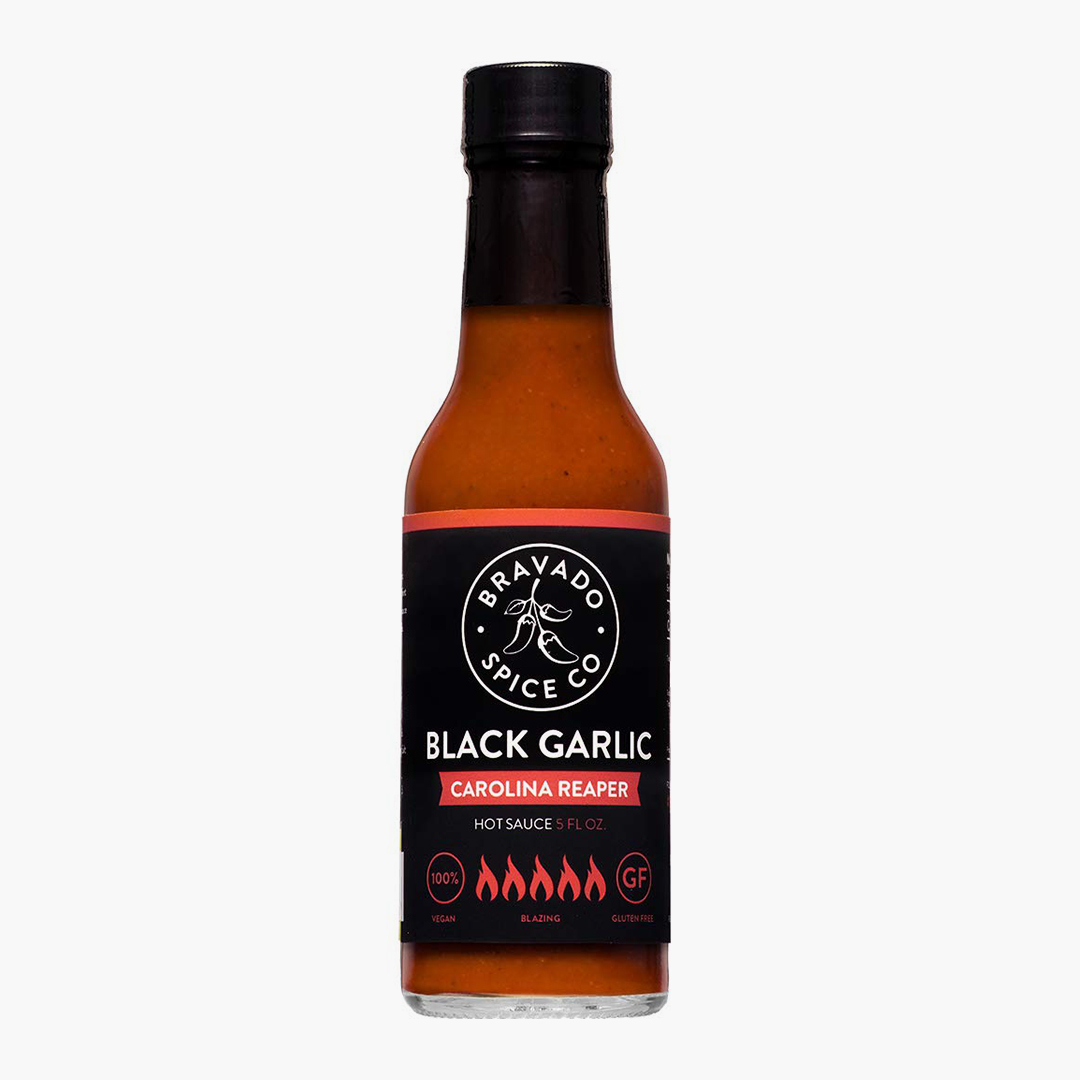 Black Garlic And Carolina Reaper Hot Sauce
Featured on Hot Ones, Season 6, this blazing hot sauce will make your taste buds sizzle. Using black garlic, a type of aged garlic that is made by heating whole bulbs over a period of several weeks, this sauce adds red serranos, Carolina Reapers, and maple syrup for a taste experience you've never quite had before. Prepare for the heat!!
$8