Who doesn't know someone who absolutely loves to cook? With that in mind, we've compiled a guide that has a bunch of great gift ideas specifically for the chef or aspiring chef in your life. Check out our favorite and unique gifts for the culinarian on your list.
---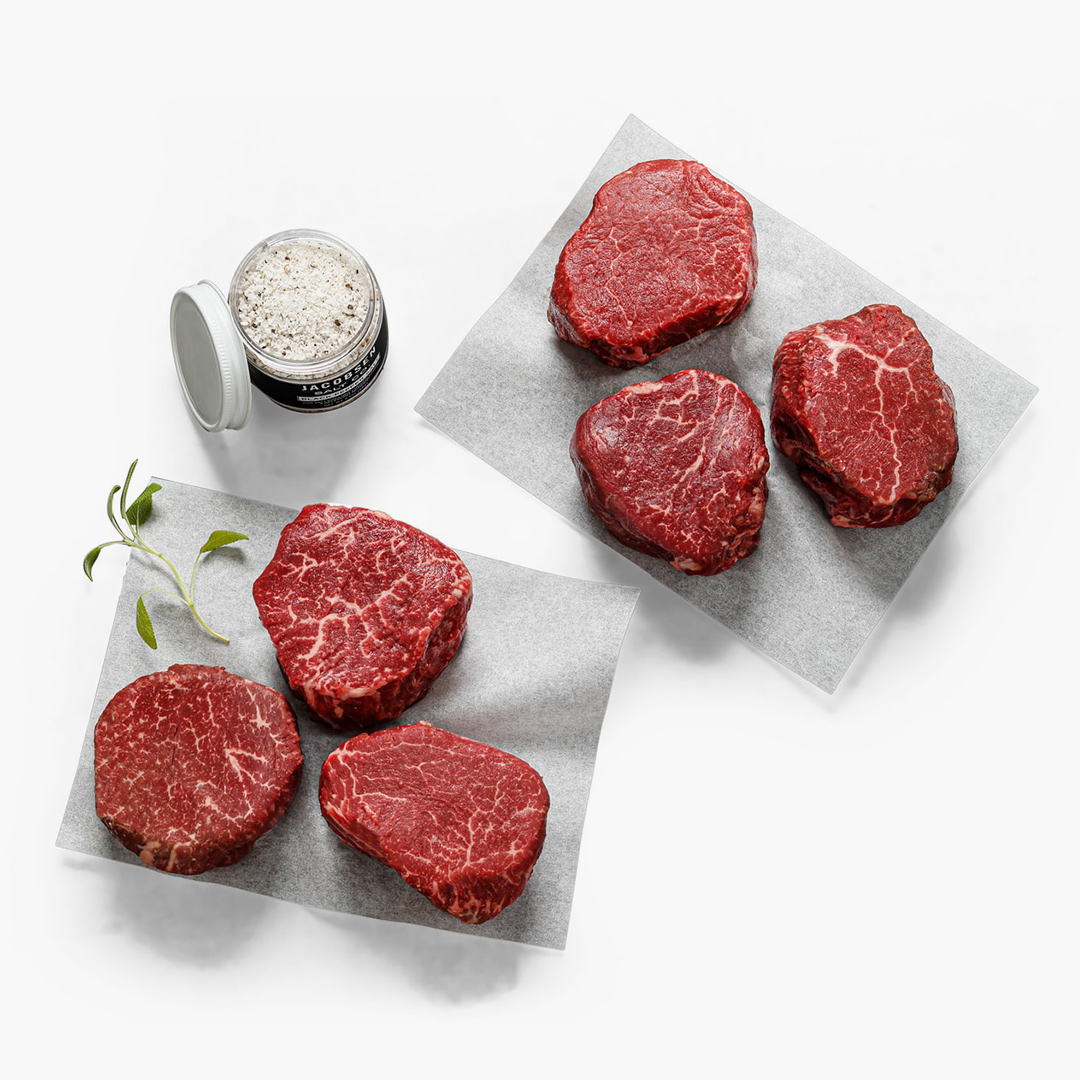 Snake River Farms – First Class Filets Pack
What better way to celebrate the holidays than with a great steak? We're talking American Wagyu filet mignons from Idaho-based Snake River Farms. Let the chef on your gift list go to town with a six pack of First Class Grade SRF Black (higher than USDA Prime) filets that are so tender you can cut them with a fork. Delivered right to your door along with a container of Jacobsen Black Pepper Infused Salt, which pairs perfectly with this delectable steak.
$375
---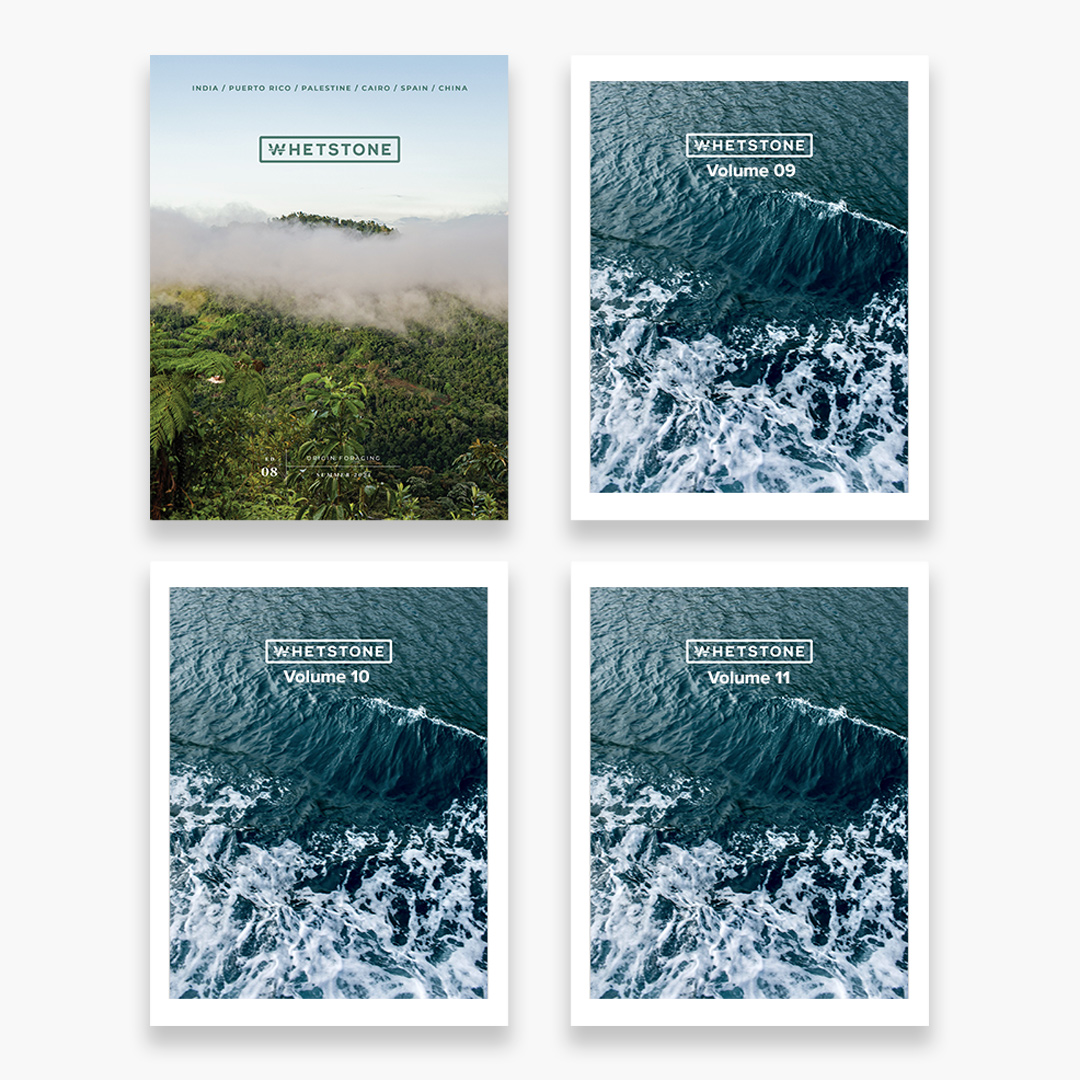 Whetstone Magazine
For those on your list who love anything food-related, they will appreciate a subscription to Whetstone Magazine, a quarterly print and digital publication covering food origins and culture. Partnering with individuals in the food, travel, and hospitality industries around the world, the magazine's writers dig deep into food and drink, where they're from, and how they shape cultures on every continent. The magazine's pages contain fascinating stories and sumptuous images that will educate and delight the recipient of this truly unique gift.
$100
---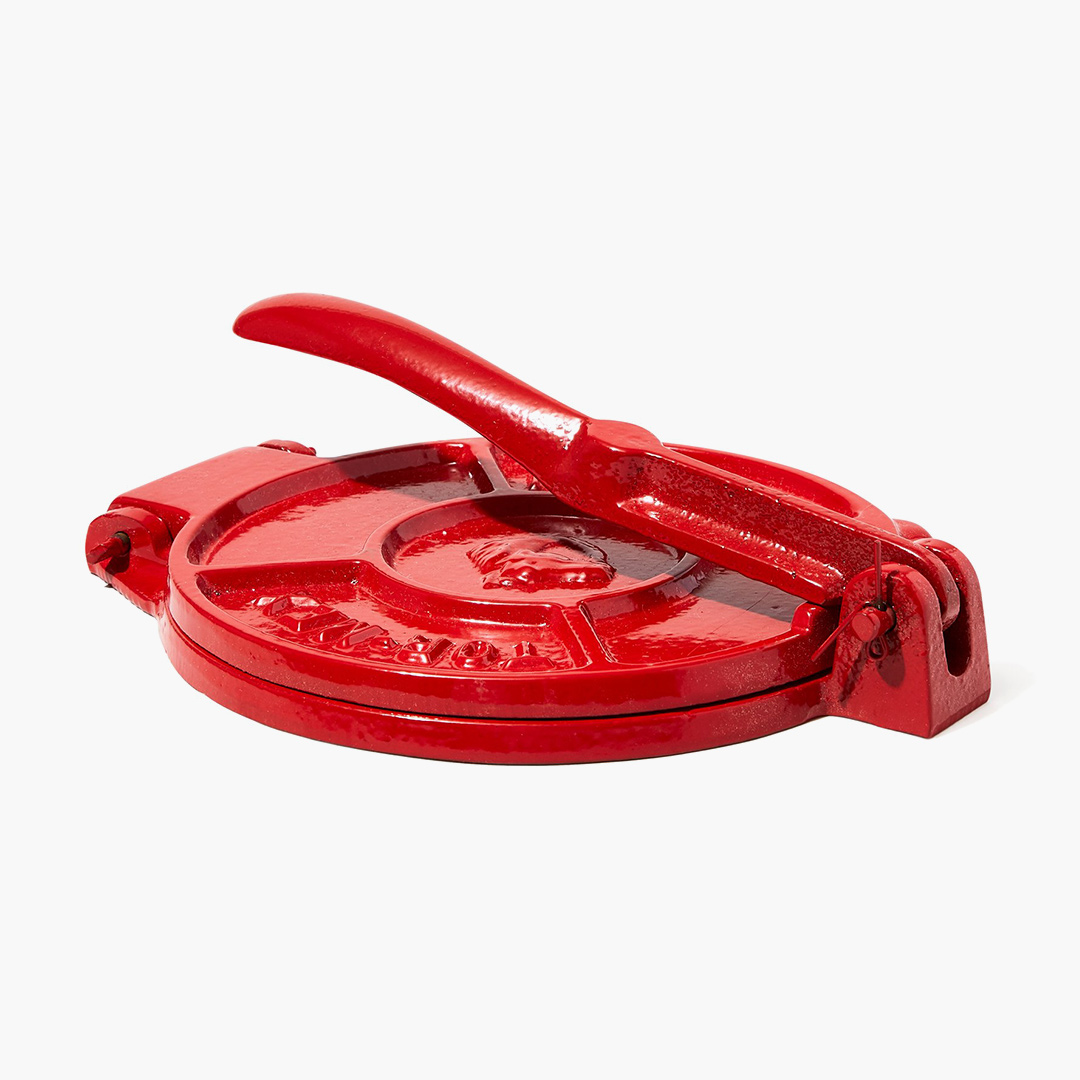 Verve CULTURE Tortilla Press Kit
Know someone obsessed with Mexican food? Give the gift of a tortilla press so that they can make authentic street tacos, empanadas, or enchiladas, to name just a few. This bright red, cast iron press is simple to use: place a ball of dough between the plates, and press. Then rotate and press again and you've got a homemade tortilla that is ready to cook! Use the included handmade Servilleta cloth napkin to keep the tortillas warm until you're ready to settle in for a delicious meal.
$48
---
---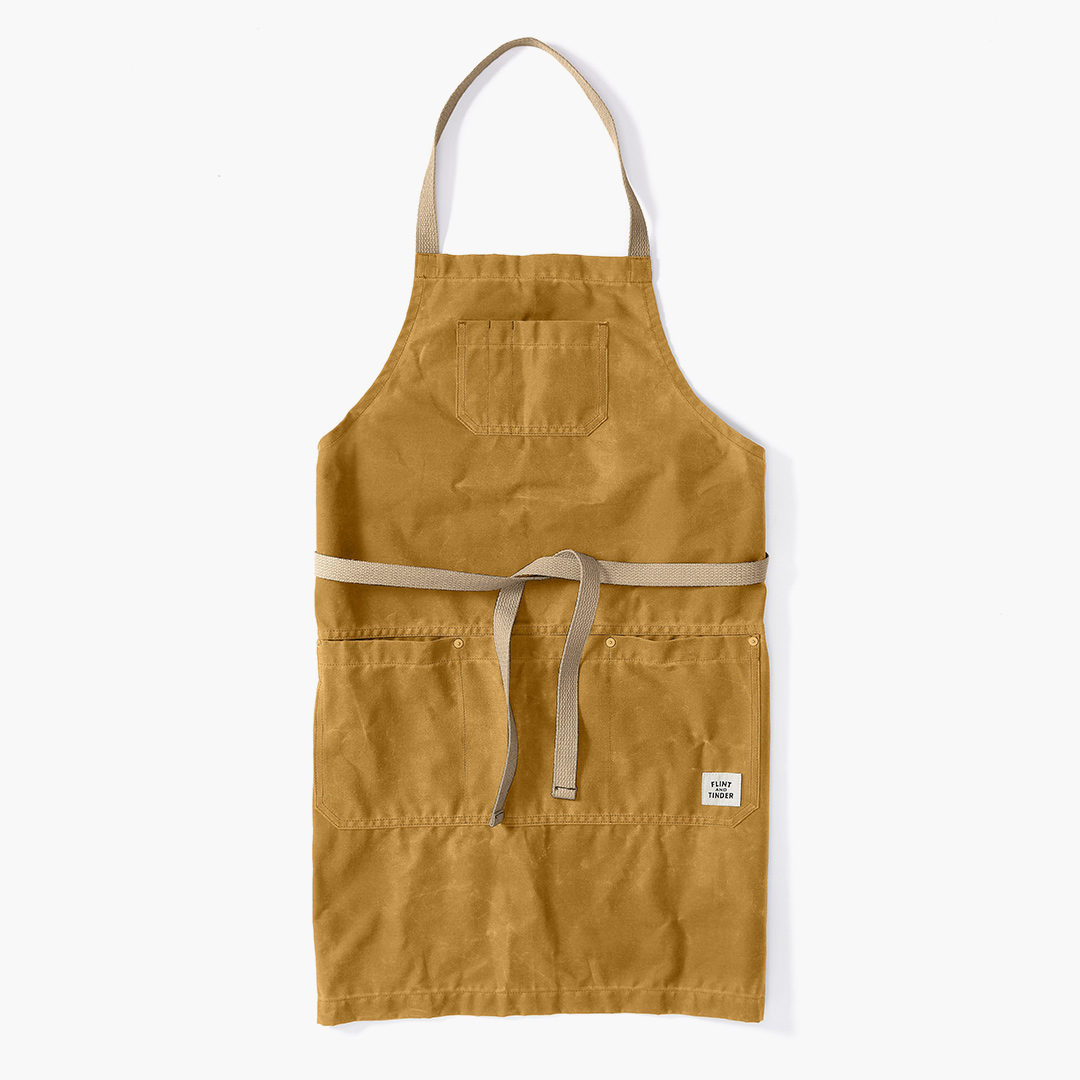 Flint and Tinder Waxed Apron
Whether grilling steaks on the barbecue or creating a gourmet meal in the kitchen, all chefs need an apron. The Flint and Tinder Waxed Apron, made with durable waxed sailcloth to protect your clothes, will nicely patina over time the more it's worn. It comes complete with durable cotton neck and waist straps and one large chest pocket and two pen pockets. Making it even more functional, there are three large, handy utensil pockets situated at the waist.
$78
---
Old Mountain Cast Iron Garlic Roaster
This pre-seasoned, ready-to-use cast iron garlic roaster is a tool every chef needs in their kitchen. Shaped like a garlic bulb, the roaster holds 1 large or 2 medium-sized garlic bulbs. Simply place the roaster on the grill or in your indoor oven, wait for around 45 minutes, and you end up with soft, sweet garlic that can be added to your favorite culinary creations – a must for the chef in your life.
$18
---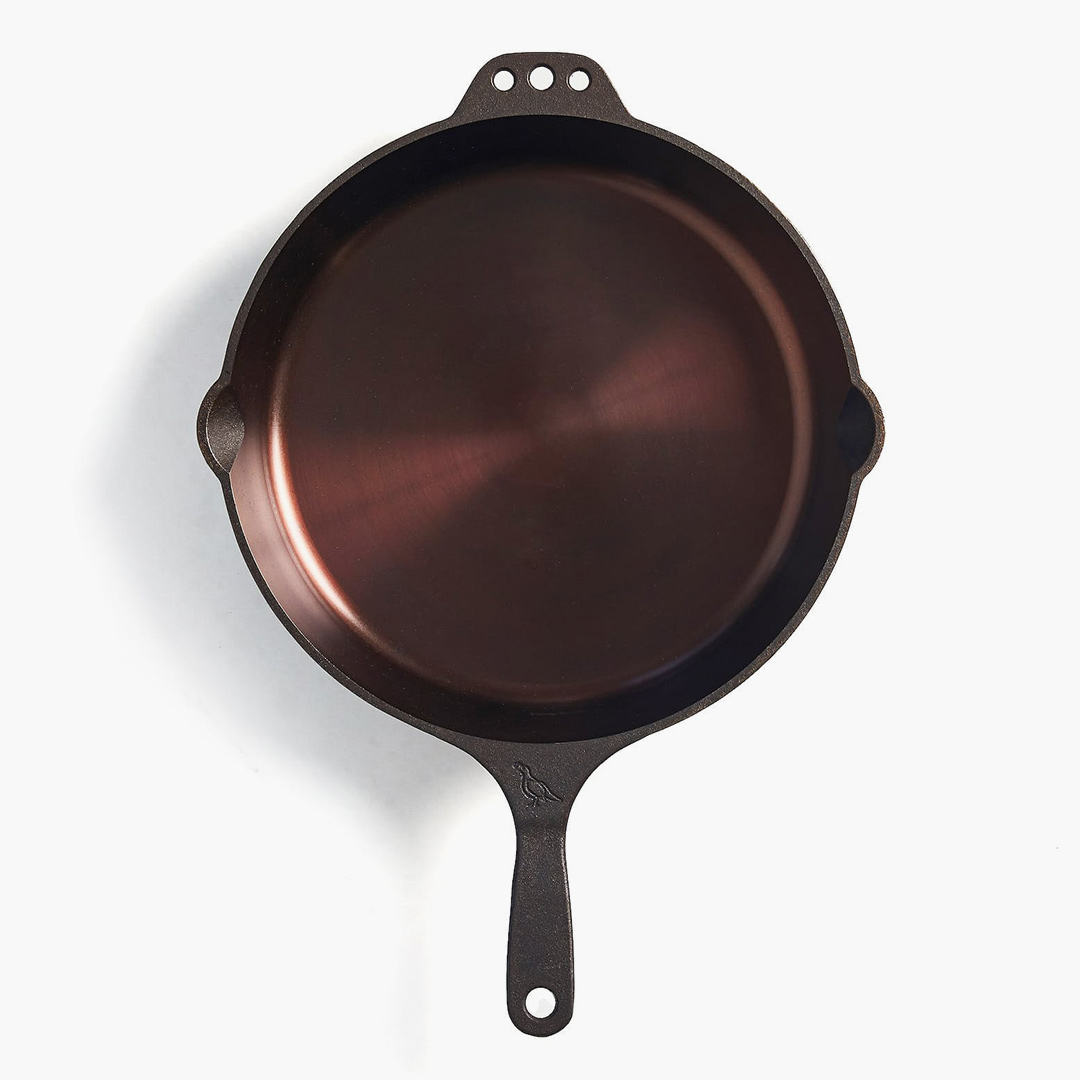 Smithey Ironware Co. No.12 Cast Iron Skillet
For those who love to cook and appreciate fine craftsmanship, you can't go wrong with a gift of the Smithey Ironware Co. No. 12 Cast Iron Skillet. A perennial favorite of chefs everywhere, this cast iron skillet is built to last a lifetime and is ideal for pan-frying, searing, roasting, and even baking. The No. 12 is also at home outdoors over an open campfire.
$200
---
---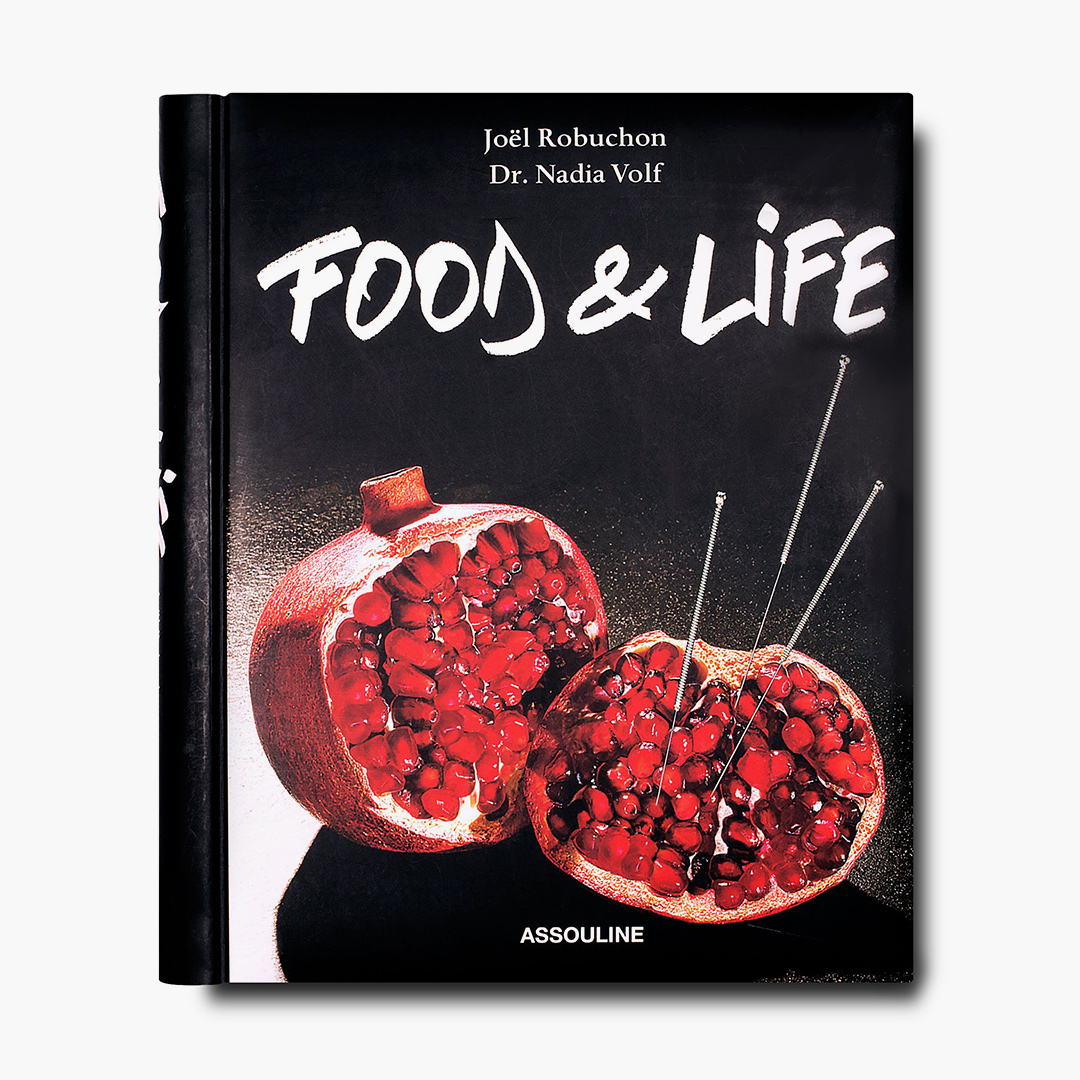 Assouline – Food & Life
An incomparable gift for chefs everywhere, this beautiful cookbook was authored by Joel Robuchon, multiple Michelin star recipient, and probably the most influential French chef of the post-nouvelle cuisine era. Throughout its 200 pages, Food & Life is replete with images and recipes dedicated to sumptuous and wholesome fare. With a focus on how various foods affect our bodies and minds, Food & Life would be a welcome present for the budding or accomplished chefs in your life.
$50
---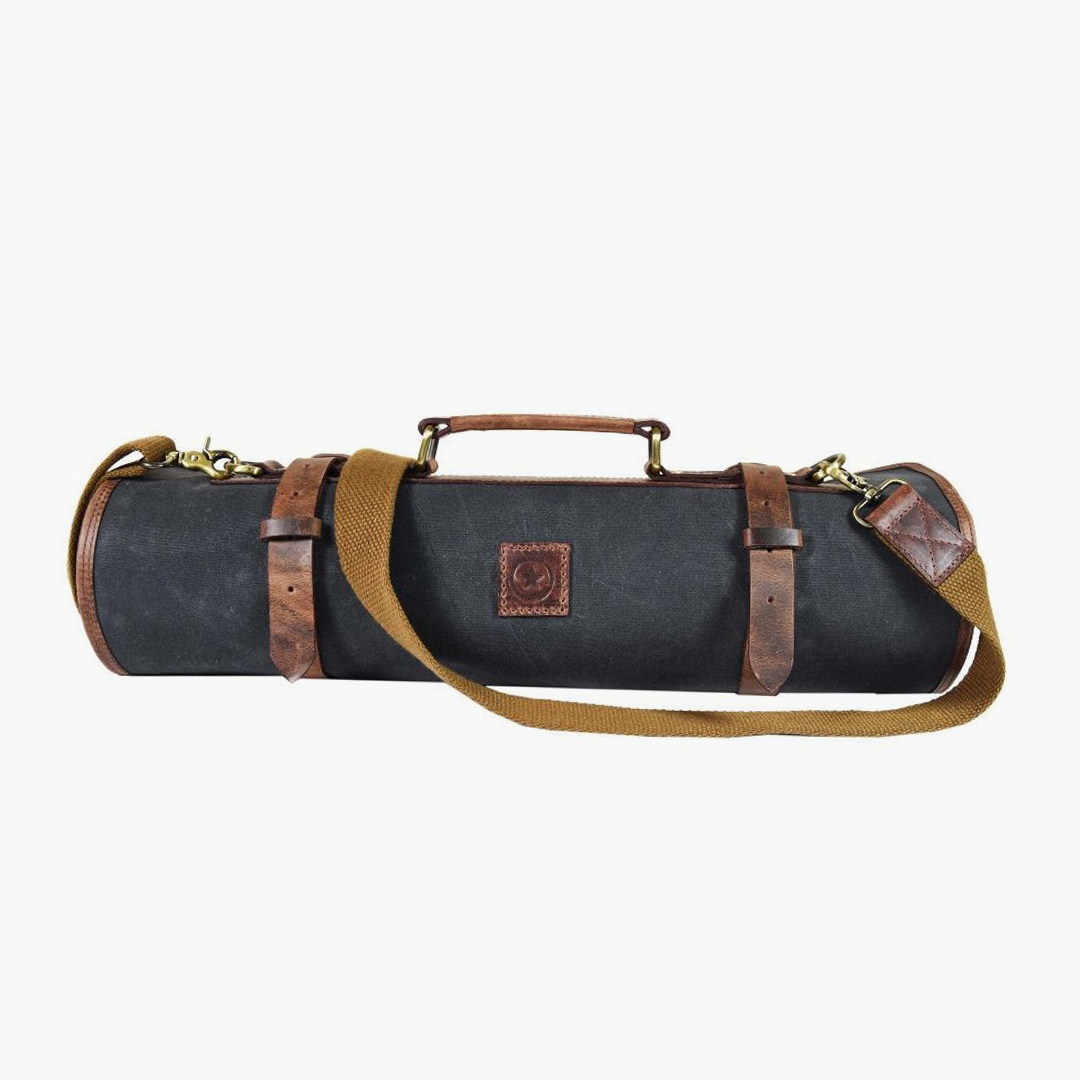 Aaron Leather Goods Vendimia Estilo Canvas Knife Roll
One of the most treasured gifts one can give a chef is a good, sturdy knife roll. The Canvas Knife Roll by Aaron Leather Goods offers 10 storage slots for Japanese or Western knives. In addition, there are four slots for medium knives or tools. Handcrafted with premium sturdy canvas, this knife roll will keep a chef's tools in place with the stretchable knife pockets and its two vintage-style buckles, as well as a durable zipper pouch that keeps the roll tightly secured.
$51
---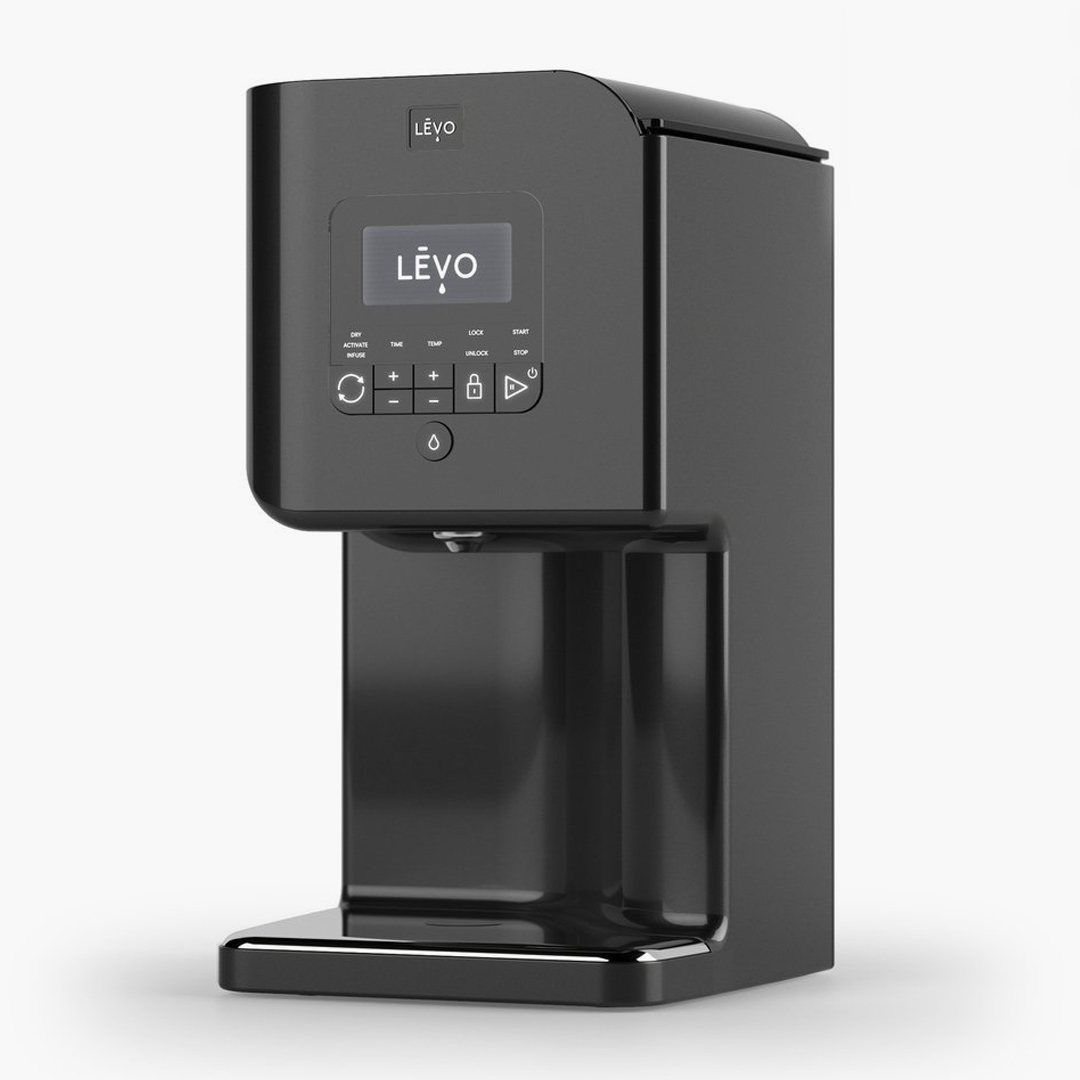 LĒVO II – Herbal Oil and Butter Infusion Machine
Any chef would be delighted to receive the LĒVO II as a gift to add to their culinary capabilities. This oil infusion machine enables chefs to produce delicious herbal creations including oils, honey, butter, milks and more with essential flavors and nutrients. The LEVO II can hold about a quarter ounce of crushed herbs, and can produce up to 19 ounces, or just over 2 cups, of infused oil.
$300
---
---
Maldon Sea Salt
Not your average supermarket salt, Maldon Sea Salt is prized for its delicate, crisp flakes that have been harvested along the coastal town of Maldon, England for almost 200 years. Perfectly crushed, making it ideal for use in cooking, or as a finishing salt, this is an all-natural product with no additives or anti-caking agents. A perfect addition to any kitchen.
$25
---
Click & Grow Indoor Herb Garden Kit
Dispense with buying herbs, fruits, and veggies at the grocery store. Give the gift of fresh produce that can be grown right in the kitchen! Regardless of the weather outside, the Click & Grow Indoor Herb Garden Kit will enable users to grow a variety of produce right on the kitchen counter. Users can choose from over 50 pre-seeded plant pods that will grow with the help of an energy efficient lamp that has a 16 hours on / 8 hours off cycle for optimal growth.
$140
---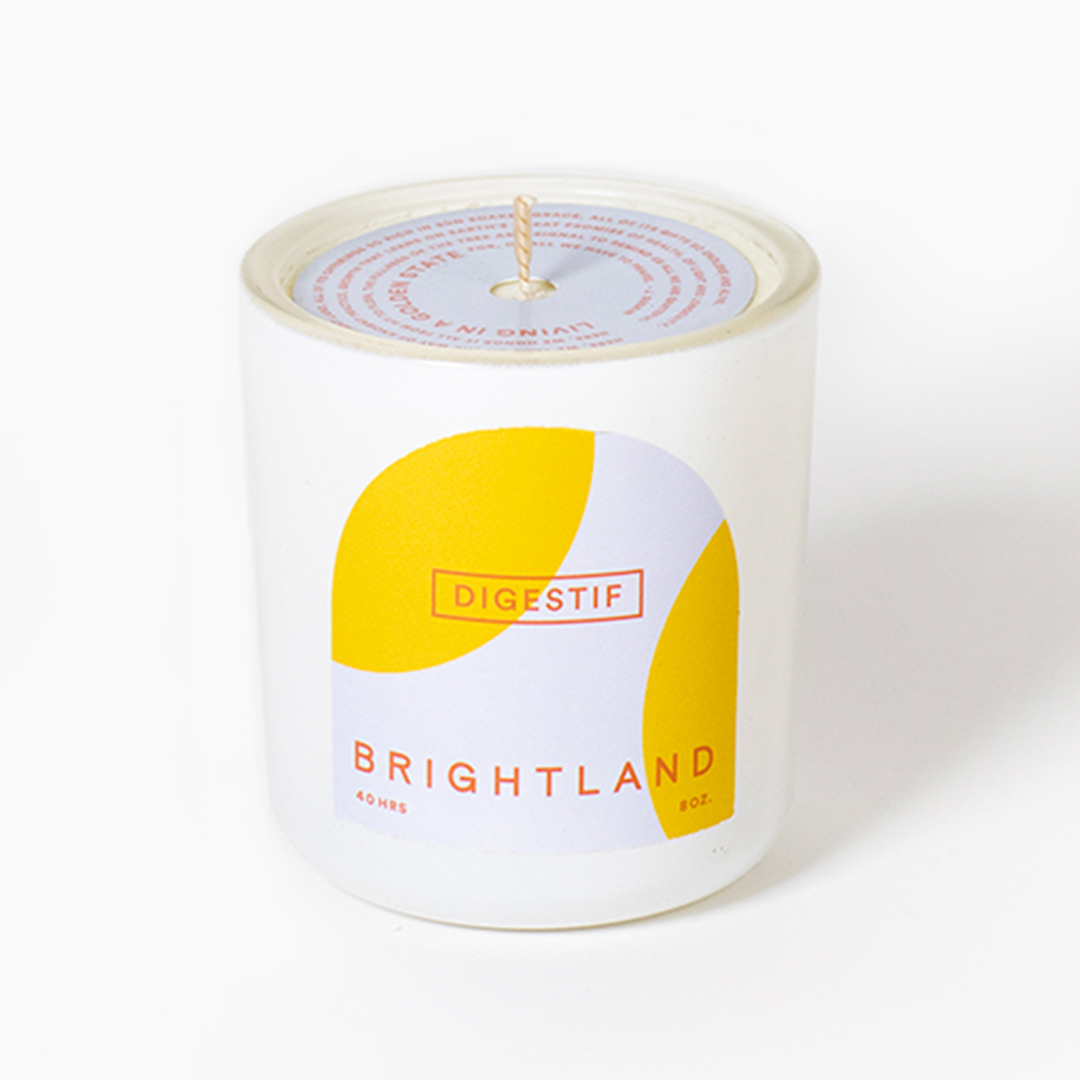 Brightland Digestif Candle
Bon Appétit calls Brightland's Digestif Candle "a breath mint for your kitchen." Made with Brightland's cold-pressed California olive oil, which effectively extends the lifespan of the candle, it gives off a relaxing, warm, and herbaceous scent that eliminates food smells from your home. With notes of neroli (which is derived from bitter orange blossoms), vetiver (a fragrant grass), and a hint of black pepper, Brightland's Digestif Candle will leave your kitchen and surrounding area, smelling fresh and crisp.
$42
---
---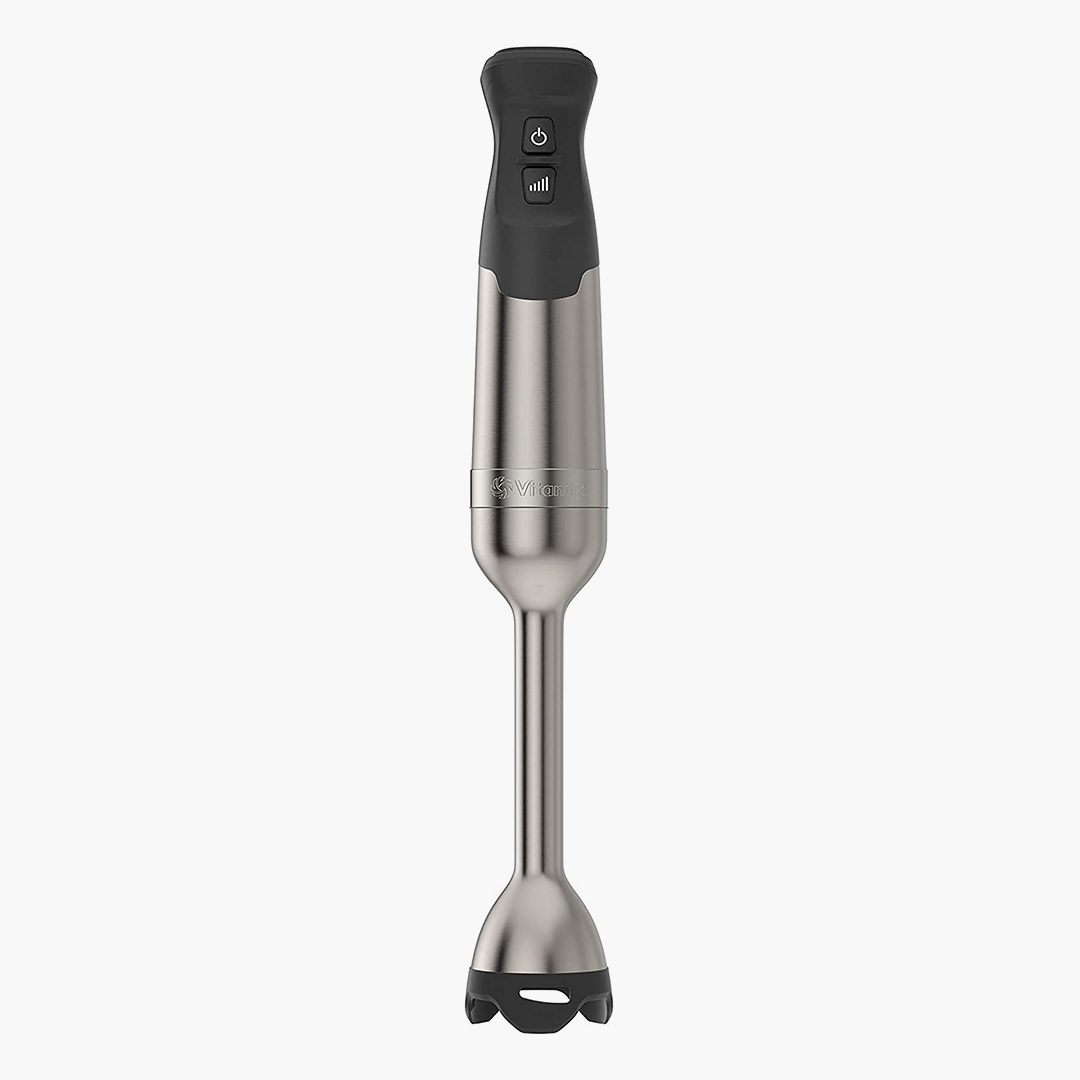 Vitamix Immersion Blender
Make life easier for the chef in your life with a gift of the Vitamix Immersion Blender, aka a handheld blender. This kitchen tool makes quick work of puréeing soups, blending smoothies, and creating sauces, among many other practical uses. The Vitamix Immersion Blender has 5-variable speed settings, an LED light display, and an ergonomic handle design, making it a breeze to use. Furthermore, its slim design makes it easy to tuck away in a cabinet or drawer unlike its larger relatives.
$150