Wine country and California are practically synonymous, but when you think of grapey vacays you usually think of Napa, right? There's absolutely nothing wrong with hitting the big-name vineyards in Napa — in fact, it should be on any wine lover's bucket list — but it's wrong to assume that's the only place you can get sunshine, booze, great food, and killer sights in the U.S.
The Central Coast is a legitimate AVA (American Viticultural Area) that includes a cozy yet diverse place called San Luis Obispo. From rocky enclaves to mouth watering cuisines, there's something in SLO for every kind of traveler ranging from free-wheeling bachelor parties to retirees eager for a quiet escape.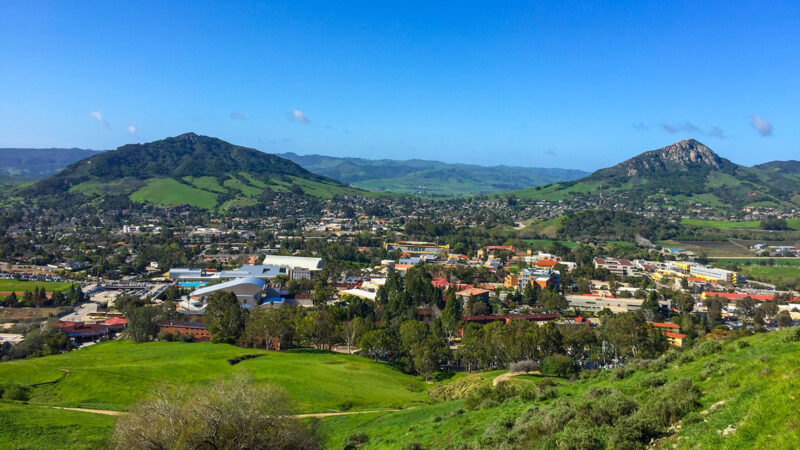 Book a Room
Split your time between the rolling hills of SLO's wineries and the ocean with a room at Cottage Inn by the Sea in nearby Pismo Beach. As if the sweeping views of the water weren't enticing enough, the 80-room hotel also has a heated pool and spa and rooms with mini fridges and fireplaces. Despite the similarity in name, the Madonna Inn offers a completely different — and, some would argue, completely insane — vibe. There are 110 rooms, each with its own extremely kitschy theme; décor like fluorescent floral carpet, stoned waterfall showers, and cotton-candy pink banquettes may not be your normal aesthetic, but the entire place is infinitely Instagrammable and the amenities really are rock solid (pun intended).
For more modern accommodations, check out The Butler Hotel and it's 50-inch hi-def flat screen TVs and curated collection of artwork. There are only six rooms in this converted industrial building, but every one is thoughtfully decked out in a combination of monochromatic elements and custom fixtures. Be sure to browse the vinyl library.
The Butler Hotel

The Butler Hotel

The Butler Hotel

The Butler Hotel
Dine & Drink
Breakfast burritos are life — at least that's what you'll believe once you tuck into one of the majestic creations at Breakfast Buzz. The signature Buzz Burrito is a real winner, but their benedicts and classic fried egg sandwich are just as good for chasing away a wine hangover (or preparing for tomorrow's).
You'll likely spend a fair amount of time on the road in SLO, especially if you're hopping from tasting room to tasting room. Take lunch to go from High St. Deli, a local institution known for friendly service and sky-high "sandos". Eat in and get sloppy with the Highzenburger, a meatloaf sandwich with the works on brioche, or get a few Spring Clubs wrapped up for later.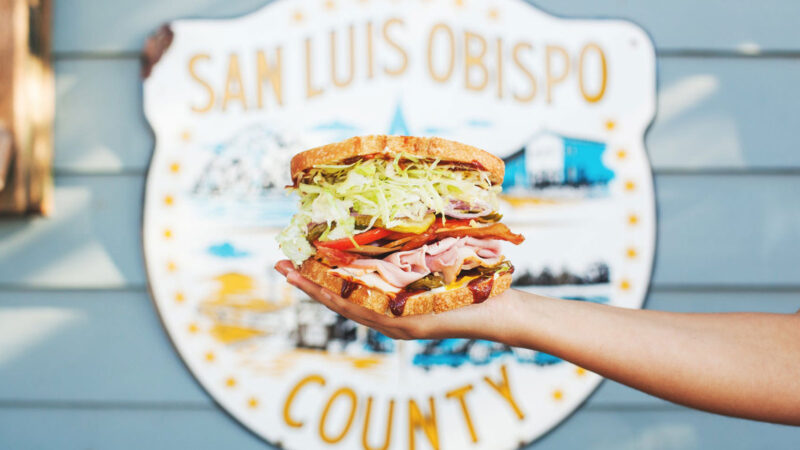 It's less than 30 minutes from SLO to Nipomo, home of Jocko's Steakhouse. A popular local dining spot since the 1950s, Jocko's is brimming with history as well as mouthwatering cuts of meat all cooked over the restaurant's Red Oak fire and served with a full spread of accompaniments that run the gamut from salsa and crackers to garlic bread and ice cream.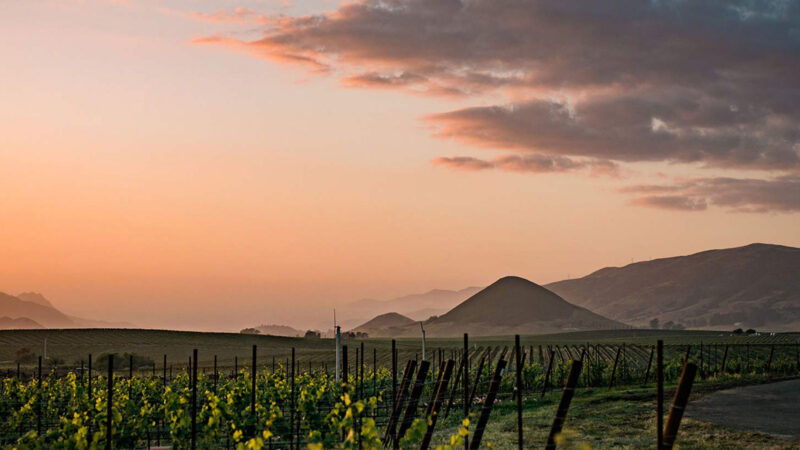 Now, the moment you've all been waiting for. Where to drink? There is no shortage of bars in town (and the distilleries here are largely underrated), but there are hundreds of wineries begging for attention. Here's a couple to get you started:
See the Sights
In between tasting rooms, trek over to Hearst Castle, an opulent mansion turned museum once home to publishing magnate William Randolph Hearst. The castle has 165 rooms plus an incredible pool area and extravagant gardens, the magnitude and splendor of which have to be seen to be believed. ATV rentals are a fun option for anyone who feels the need for speed, plus there are numerous places to rent paddleboards (Avila Beach, for one) and even hire an instructor if you'd like to try your hand at watersports.
Hearst Castle

Hearst Castle

Hearst Castle

Hearst Castle
For a risk-free approach to winery visits, try a winery try. Grapeline offers picnics and private tours in Paso Robles while SLO Safe Ride is all about all-inclusive tours and luxury transportation so you can enjoy all the tasting without any of the trouble.
Stop & Shop
Most of your shopping in San Luis Obispo will likely be limited to joining mail-order wine clubs and grabbing bottles to carry home, but if you need a few trinkets too, you can grab everything from framed prints to farm-fresh apple butter to furniture at Apple Farm Gift Shop. Also worth a visit: Central Coast Surf Boards, a shop serving skaters, surfers, and other outdoor enthusiasts, and Phoenix Books, for pre-loved tomes you can read on the beach.
Apple Farm Gift Shop

Apple Farm Gift Shop

Apple Farm Gift Shop

Apple Farm Gift Shop
What to Know Before You Go:
The Best Way to Travel: Fly into LAX (it's a beautiful three-hour drive up Highway 101 from there) or get a puddle jumper to the smaller San Luis Obispo County Regional Airport. SLO also has daily Amtrak and Pacific Surfliner train service.
When to Go: Winter is rainy and a bit cooler (though still with highs of 70) while summer is jam-packed with tourists; we like fall, to split time between empty beaches and harvest at the wineries
Local Currency: U.S. Dollar
Native Language: English
How to Get Around: You definitely want a car to make the most of winery visits, though tour services and limo/shuttle rentals are also solid options
Plan To: Pack layers. The proximity to the ocean means the temperature can dip significantly at night, especially in winter.
Here's a Hint: Avoid the infamous Bubblegum Alley. It's gross.