Most people don't put Detroit, Michigan on the list of must-see destinations. The city has a reputation for auto manufacturing, but the recession caused factories to shutter, the city filed bankruptcy, and now outsiders tend to assume the streets are dirty, the buildings shuttered, and the atmosphere a bit, well, dodgy. Still, New Orleans has one of the highest crime rates in the country, and the French Quarter is almost always jam-packed with cocktail-wielding tourists looking for a good time. So what gives, Detroit?
It can be hard to dig out from under a lackluster reputation, but underestimating Detroit isn't the city's fault, it's ours. Detroit is a cultural epicenter; music, art, and architecture spills from every crevice of the 142-square-mile urban landscape (add in the metropolitan area and you end up with nearly 1400 square miles of territory to explore). From delicious things to eat to incredible things to see, there's much joy to be had in Motor City.
Book a Room
Corporate lodging meets historic charm when you step into Aloft Detroit at the David Whitney Building. The hotel's central location is the ultimate in convenience (you can easily access the People Mover and the Q-line and the building is next to Grand Circus Park) and a plethora of modern amenities keep you connected and comfortable during your stay. If you're headed to Detroit in search of action, book yourself and your boys into Greektown Casino Hotel and try your luck at the tables.
On the flip side of things sits Trumbull & Porter, a boutique hotel with 144 guest rooms decked out in custom furniture crafted by local makers. The Corktown neighborhood surrounding Trumbull & Porter is a hipster's paradise, and the hotel is known for being inclusive. Then there's the Inn on Ferry Street, a smaller property spread across four stunningly restored Victorian mansions with the captivating furnishings and artwork to match.
Dine & Drink
A trip to Detroit demands a stop at Dime Store. Start your day with a General Tso's Benny or a Duck Bop Hash washed down with a Zingerman's Coffee or Hot Rishi Organic Tea. For a more portable breakfast, fill a bag with Brewster's Banana Pudding and Rico Suave Cinnamon Raisin donuts from Dilla's Delights (they have vegan options, too).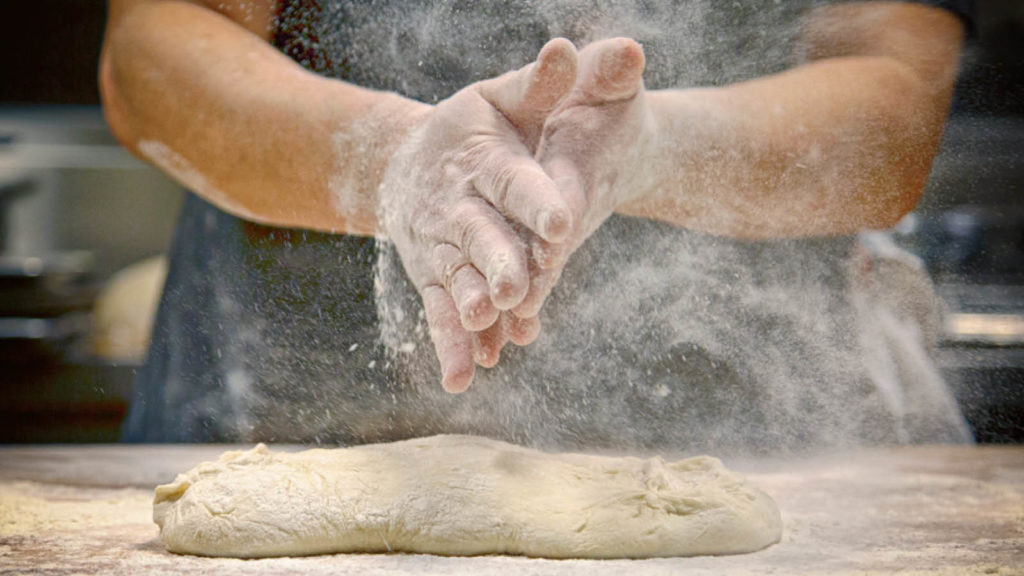 Seasonal, shared-plate dishes are on the menu at Selden Standard. Ingredients are fresh and sourced locally whenever possible; pair finds like the Beet Elote and Squid Ink Chittara with picks from the restaurant's extensive drink menu. Nunn's BBQ may not be fancy, but what it lacks in fresh paint it more than makes up for in rib tips, rotisserie chicken, candied yams, black-eyed peas, peach cobbler, and 7-Up pound cake.
Nunn's BBQ may not be fancy, but what it lacks in fresh paint it more than makes up for in ribs.
For drinks, you can't beat cocktails on the piano-inspired bar at jazz-infused Baker's Keyboard Lounge, unless, perhaps, you'd rather check out the featherbowling and European brews at Cadieux Cafe, sip alfresco on the patio at Northern Lights Lounge, or drown yourself in Negronis and Side Cars at Craft Work.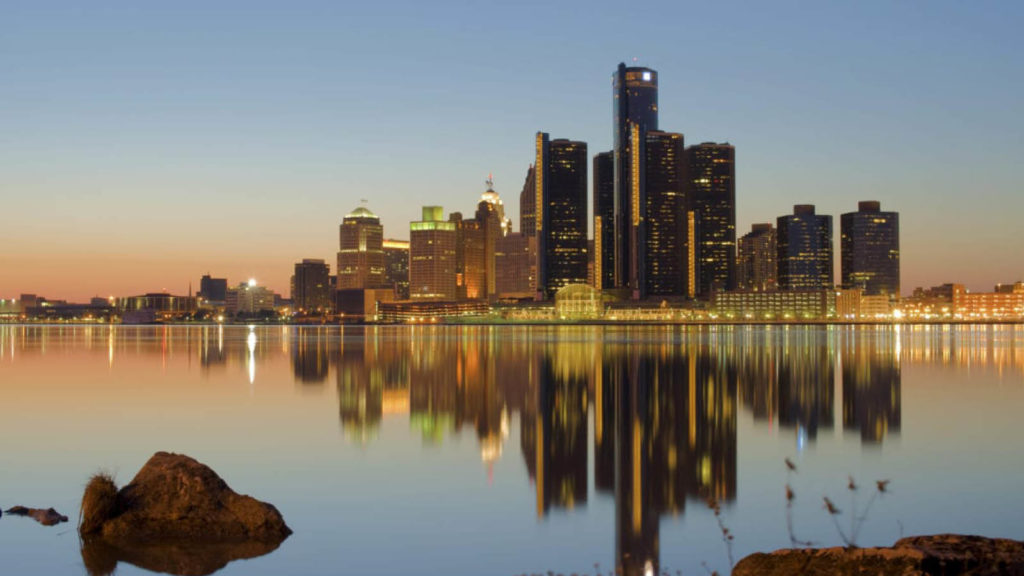 See the Sights
First stop: the Motown Museum. Barry Gordy launched Motown Records in Detroit in 1959, and this spot pays homage to the incredible artists who helped steep the city – and the nation – in music ever since. Enjoy the great outdoors at Belle Isle Park (a photographer's dream) or step back in time with tickets to a show at the Fox Theatre or the nearly century-old Detroit Opera House.
Pay homage to the incredible artists who helped steep the city – and the nation – in music.
If you're an architecture buff, take the time to tour iconic spots like the Guardian Building and the Charles H. Wright Museum of African American History (well worth a visit for the moving exhibits inside too), or take a walking tour and see a bit of almost everything.
Stop & Shop
The Detroit Mercantile Co. bills itself as a place to get "provisions for the urban pioneer," which is a fancy way of saying that this is where you go to stock up on awesome finds ranging from vintage Detroit memorabilia to American Optical sunglasses. The area known as Midtown Detroit is home to a slew of mom-and-pop shops and galleries as well; grab sneakers and vintage tees at Bob's Classic Kicks, step up your style with bachelor pad-friendly finds from Hugh, or pad your vinyl collection at People's Records.
For luxury buys, head to nearby Troy, Michigan and the Somerset Collection, a luxury shopping experience that boasts more than 180 outlets, ranging from Build-a-Bear to Burberry.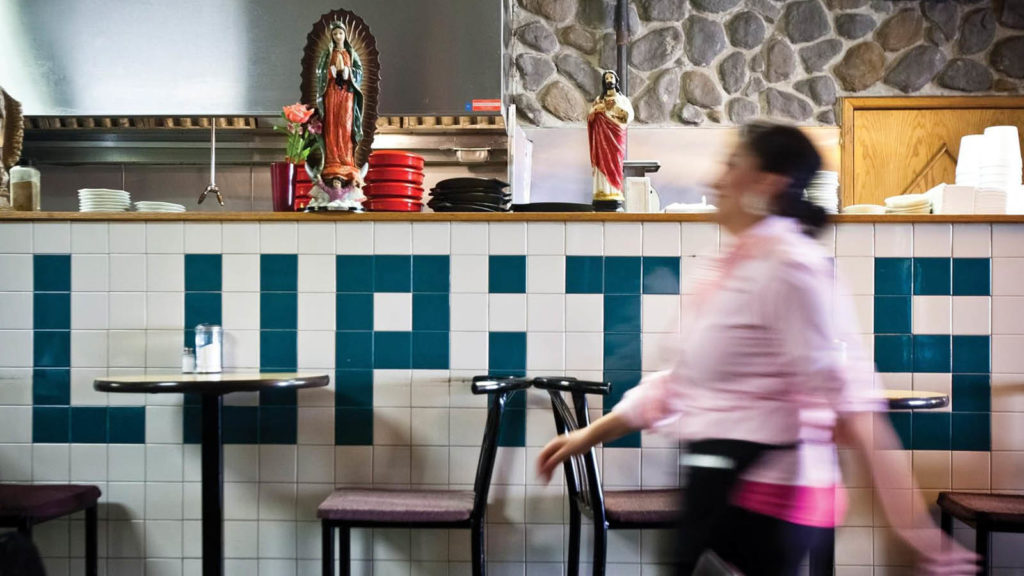 What to Know Before You Go
The Best Way to Travel: Detroit Metro Airport is one of the busiest travel hubs in the United States. Fly in from almost anywhere in the world, or access the city by train, bus, or car.
When to Go: Detroit is so far north it kisses the Canadian border, so expect cold winters (January temps routinely hit lows of 20-degrees Fahrenheit), but summer are relatively temperate with highs in the mid-80s.
Local Currency: US Dollar
Native Language: English
How to Get Around: Ditch the pricey taxis and cark parks and use the automated and elevated Detroit People Mover to get from point A to point B. Fares are just $.75 and there are 13 stations on the 2.9-mile loop, including several downtown. Also check out the QLine streetcars and extensive MoGo bike share system for a quick way to zip around.
Plan To: Visit Detroit with an open mind and an open heart. For every kitschy diner and craft brewery there's an abandoned home or broke-down factory. In many ways, the city is a tale of two eras, and we're witnessing the rebirth in action.
Here's a Hint: Endear yourself to locals by loudly announcing the real history of the Coney Island hot dog, which got its start in Detroit, not in New York. Then reward yourself with a hot dog of your own at Detroit's Lafayette Coney Island.