Many people consider cashmere too costly, but the price-per-wear of virtually any cashmere sweater after a single year of wear is low. And when you consider that most will last for years…well, it's clearly a pretty solid investment. Take a look at the best cashmere sweaters our editors here at IMBOLDN have compiled.
---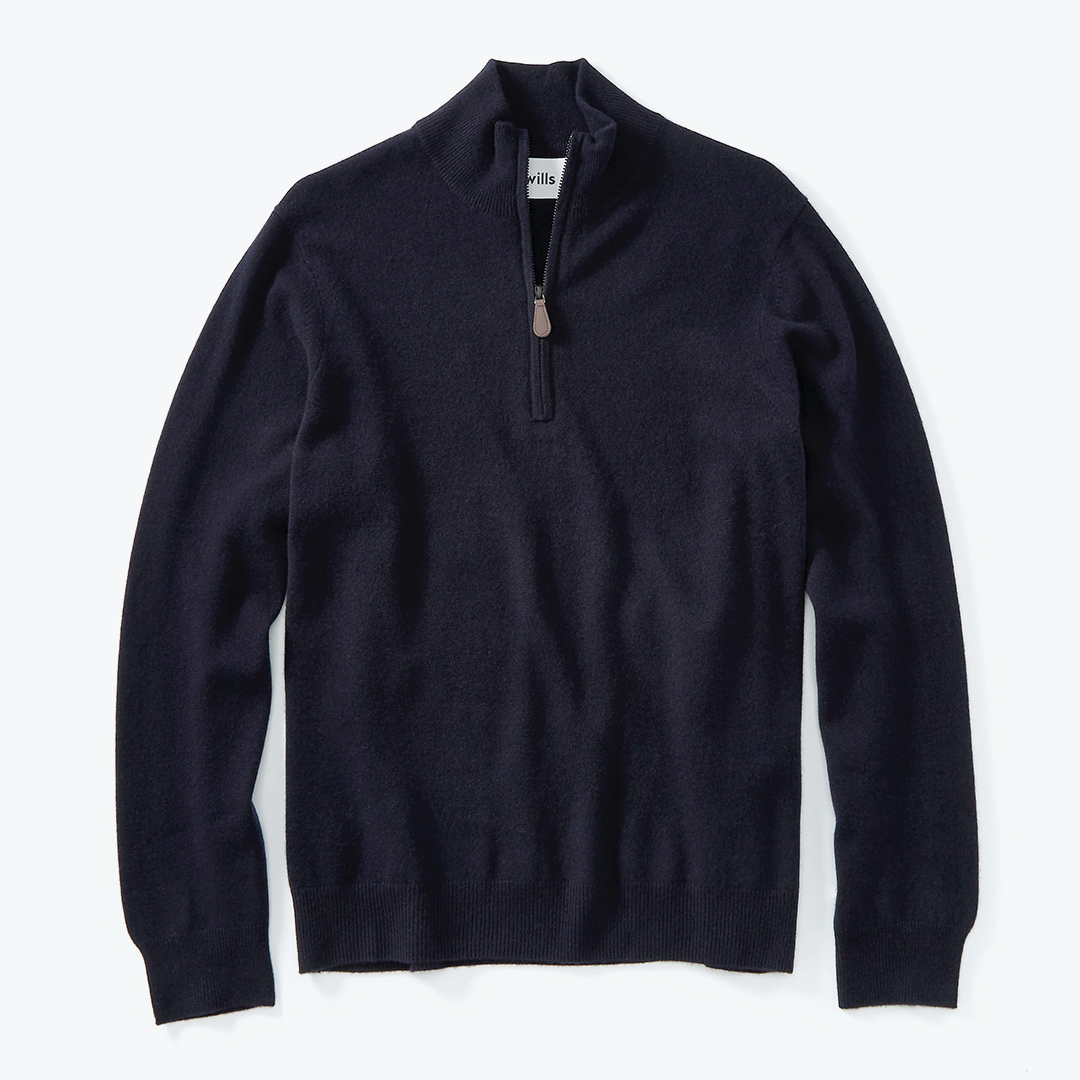 Wills Classic Cashmere Quarter Zip Sweater
An ideal soft, mid-weight alternative, the Wills' Classic Cashmere Quarter Zip, is made from 100% Mongolian Cashmere that's highly breathable, so you'll always feel great. This crewneck, with its zip style, provides additional airflow whenever needed. Available in four different colorways, the sweater's wrinkle-free construction will make it your go-to piece when traveling.
$218
---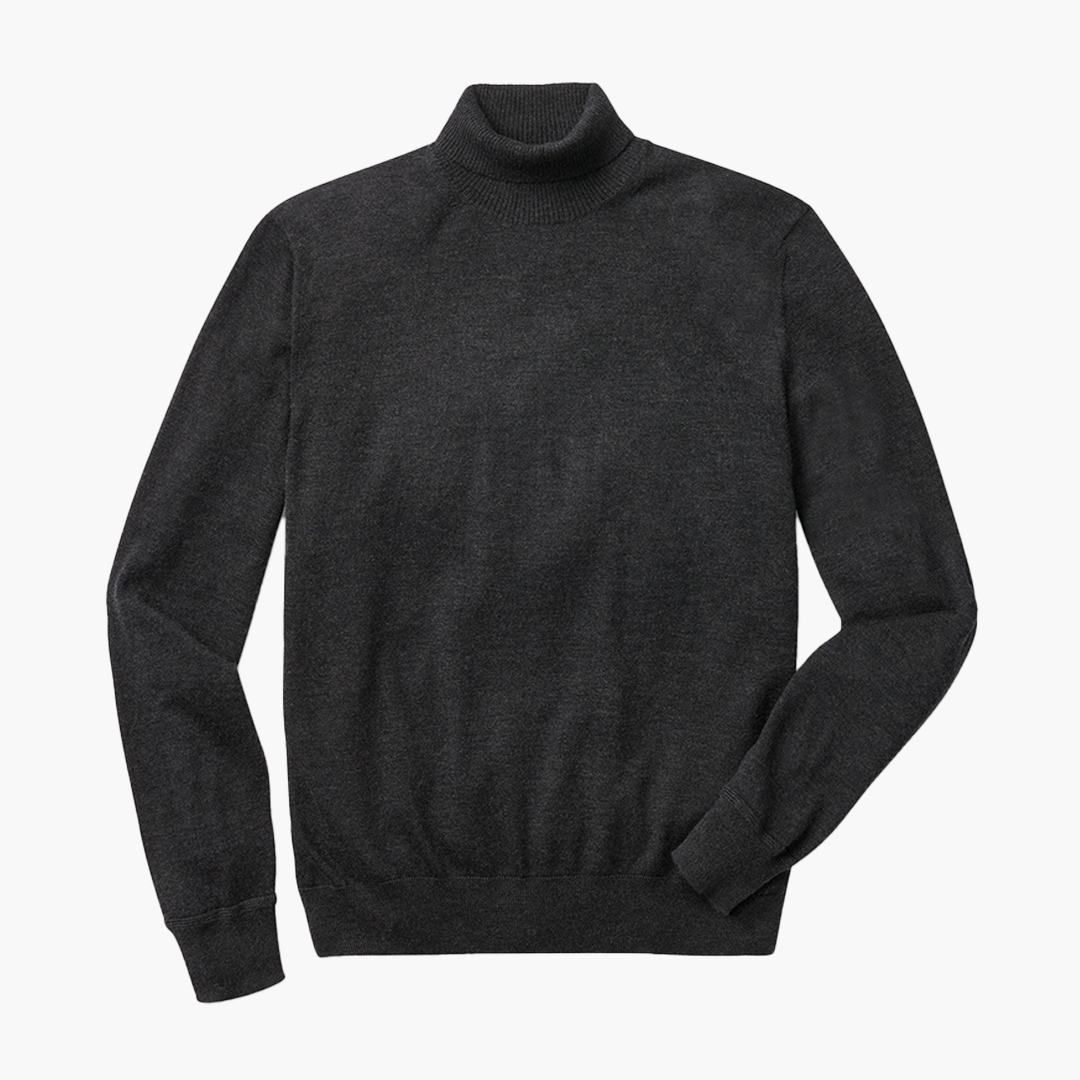 Buck Mason California Cashmere Turtleneck
Made with Buck Mason's proprietary year-round featherweight cashmere, this sweater is comfortable and cozy, yet incredibly breathable. Available in Dark Navy or Dark Charcoal, you'll love the ability to dress this sweater up or down. Details include subtle vintage racking, and tubular stitch details at the neck, cuffs, and hem.
$198
---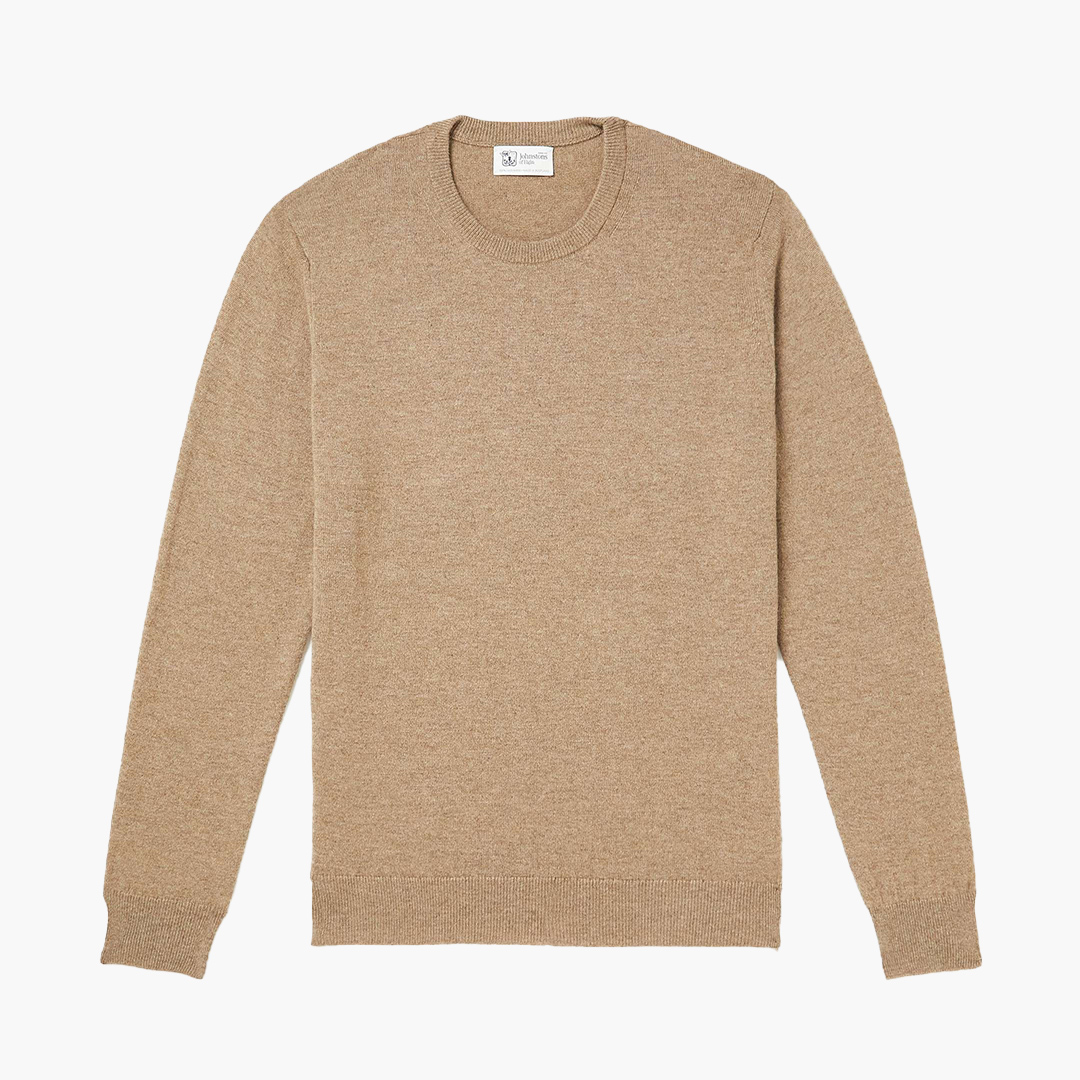 Johnstons of Elgin Cashmere Sweater
Knitted from two-ply cashmere and lightly brushed for an extra soft handle, this cashmere sweater comes in a choice of three colors – Black, Gray, or Brown. The company's 225 years of experience in the apparel industry is apparent with this fine cashmere sweater. Layer it over a tee or under a waxed jacket for a great look.
$485
---
Buck Mason California Cashmere Long Sleeve Polo
Buck Mason's Cashmere Long Sleeve Polo is constructed from a 16 gauge long staple cashmere jersey knit lending it an incredibly comfortable feel. Offered in Dark Charcoal and Dark Navy, the polo includes a three-button placket with shell buttons. In addition, the ribbing at the cuffs and hem gives the polo a clean, finished look.
$198
---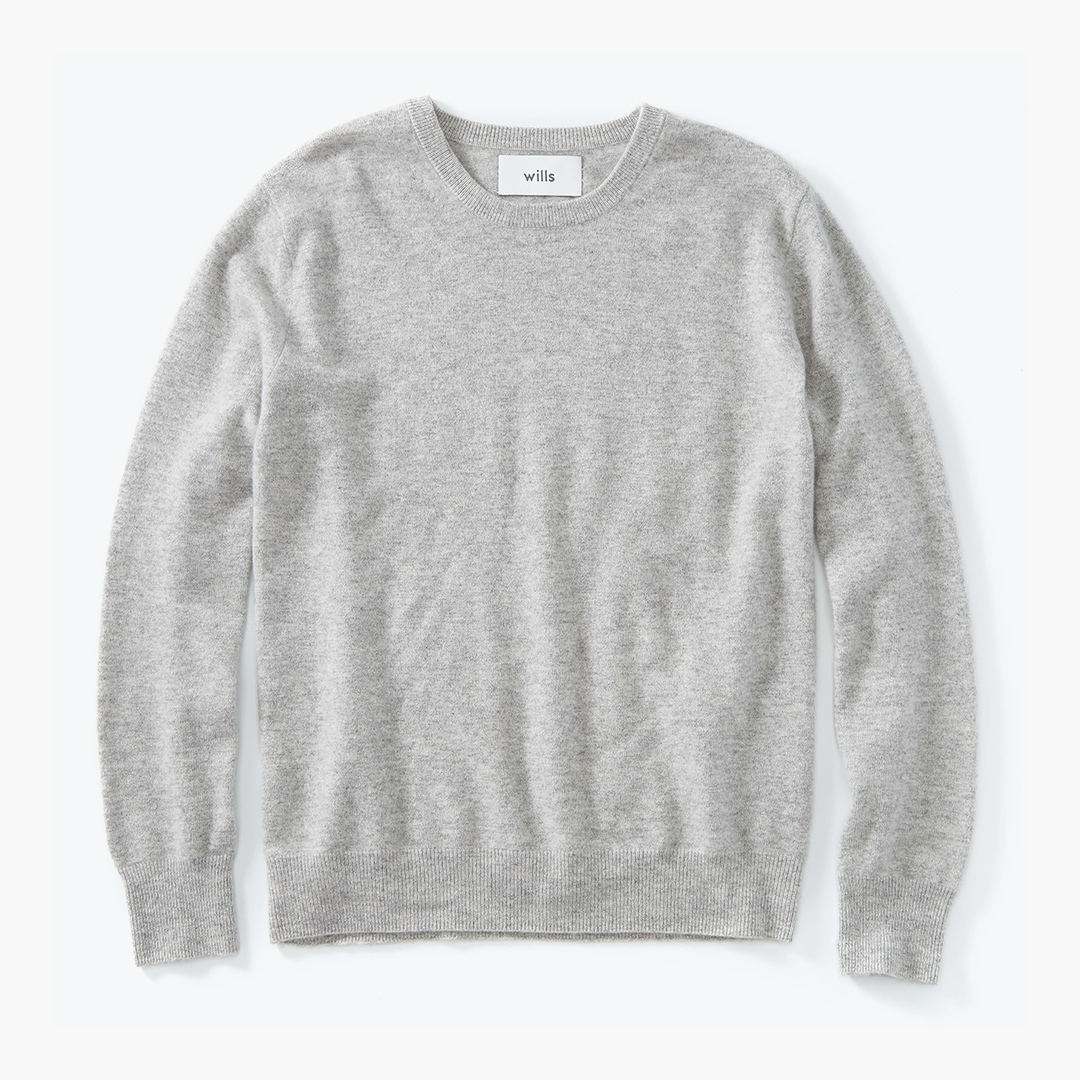 Wills Classic Cashmere Crewneck Sweater
Regardless of the weather, Wills' Classic Cashmere Crewneck is an ideal mid-weight addition to your wardrobe. Made from 100% Mongolian Cashmere, the sweater has a soft, cozy feel. Its high-quality fibers reduce pilling, giving the sweater a longer life. With its natural odor-blocking qualities and its wrinkle-free construction, this may well be your new favorite sweater.
$168
---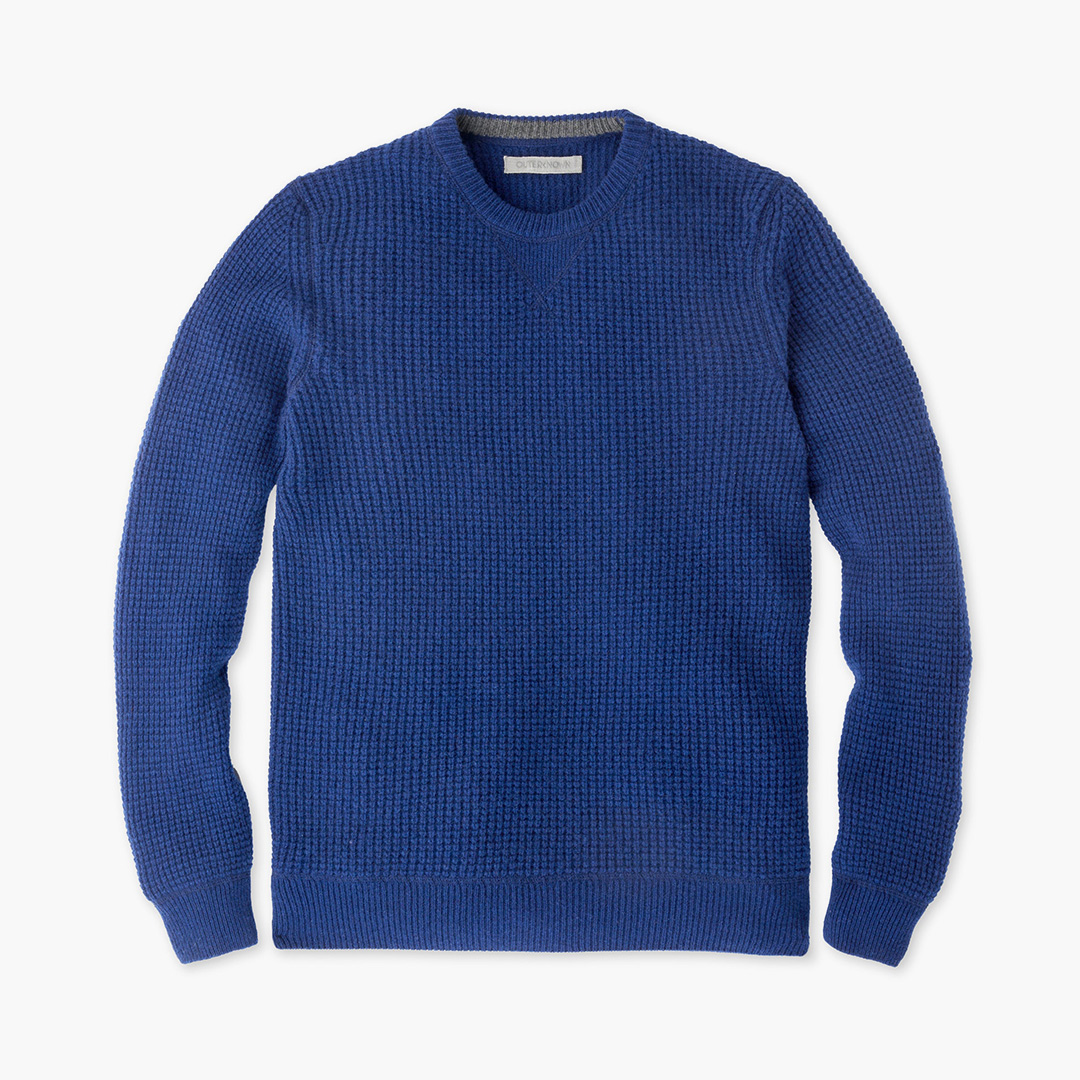 Outerknown Reimagine Cashmere Waffle Crew
The moment you put this on, you won't want to take it off. Outerknown makes its Waffle Crew from 95% recycled cashmere from Italy and 5% recycled wool. This is, hands down, the softest sweater you'll ever experience. The waffle knit adds depth and texture, combining handsome style with everyday wearability
$298
---
---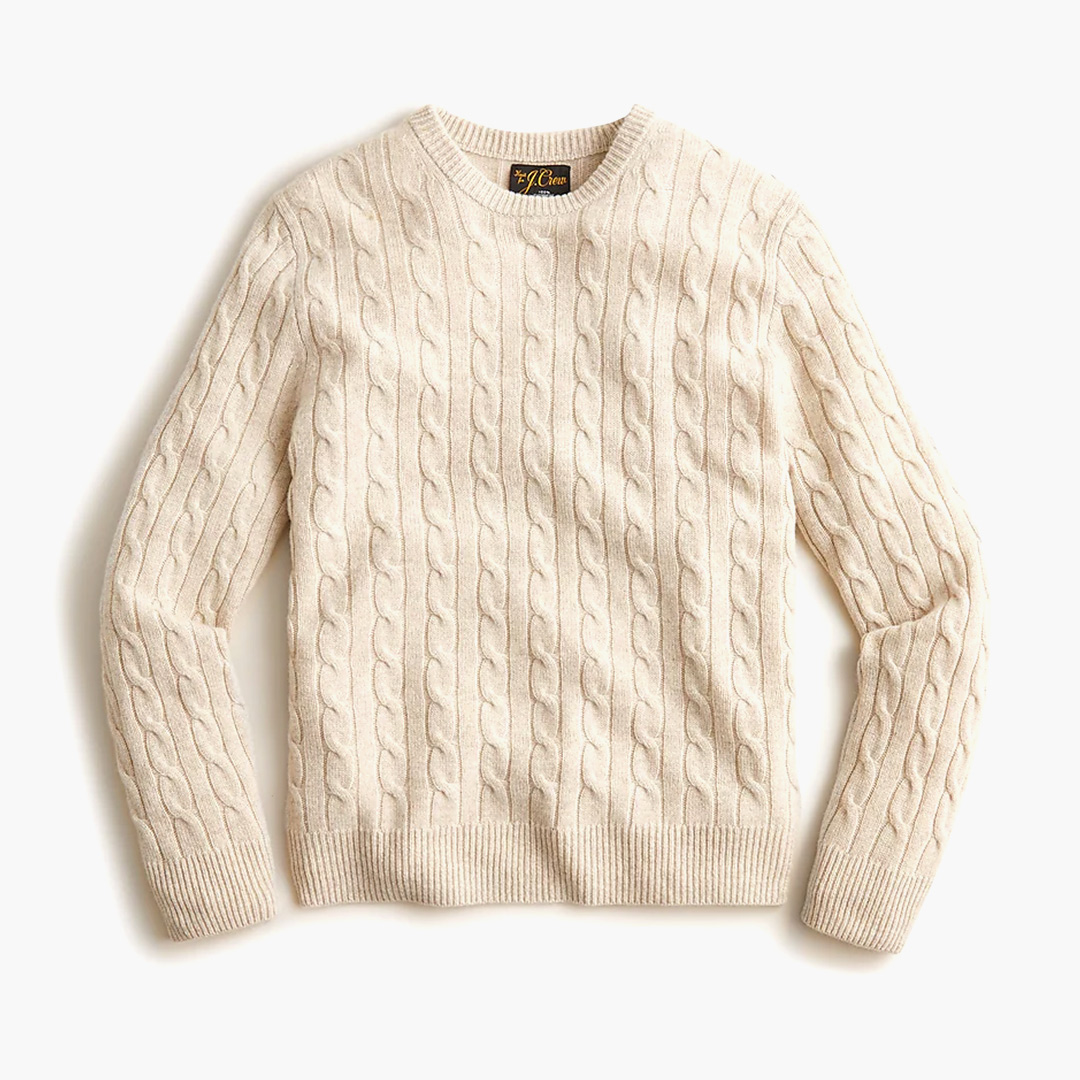 J.Crew Cashmere Cable-Knit Sweater
J.Crew Cashmere Cable-Knit Sweater is made with 100% cashmere that is guaranteed to be enduring – in both quality and style. The company is dedicated to promoting sustainable agricultural development across the globe, as evidenced by the brand's partnership with the Aid by Trade Foundation (AbTF). As the foundation's first U.S. member, the cashmere J.Crew uses ensures the welfare of the cashmere goats, protects natural resources, and improves the working conditions of farmers and farmworkers in Inner Mongolia.
$228
---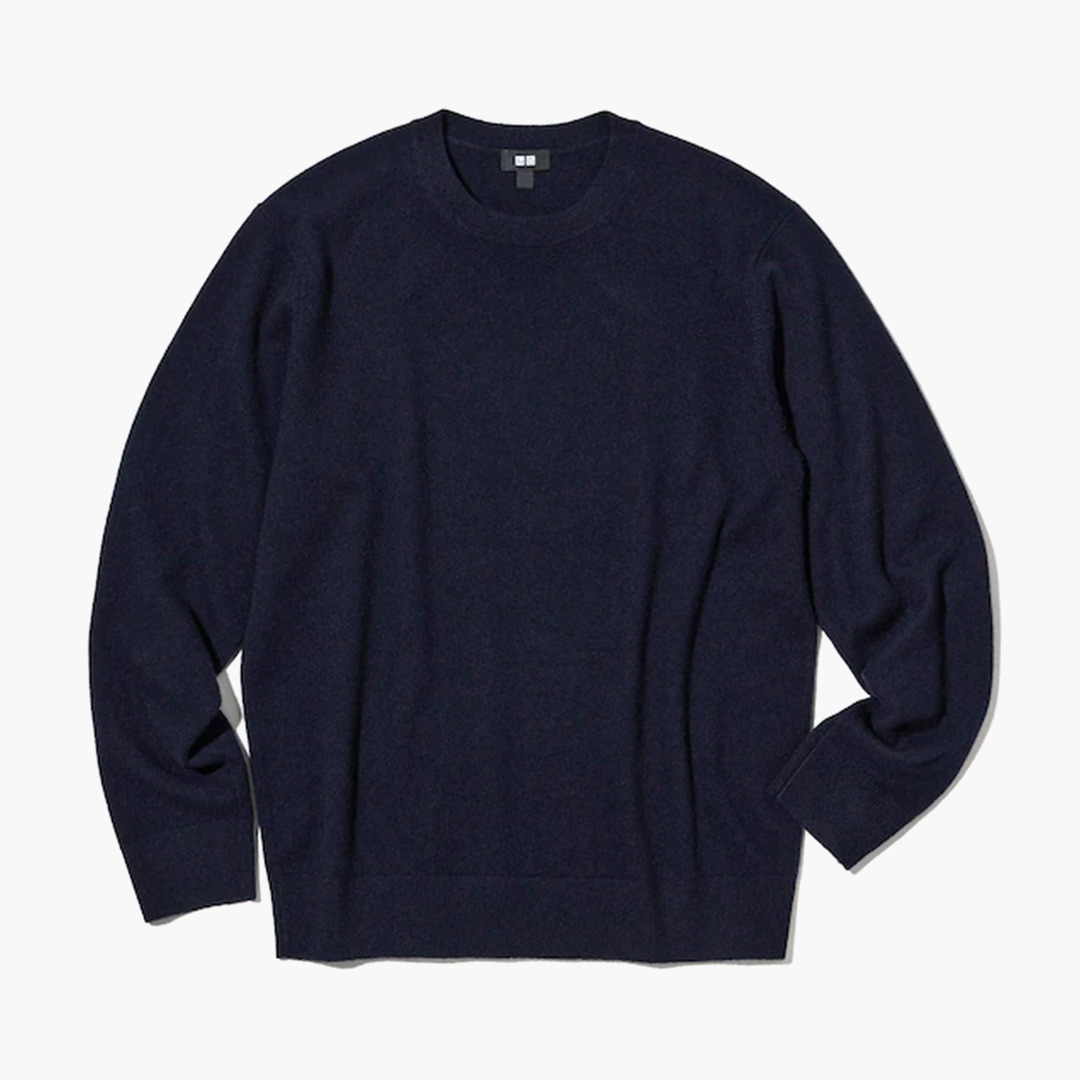 Uniqlo Cashmere Crew Neck Long-Sleeve Sweater
Based on customer feedback, Uniqlo has revised and updated the thickness and knit tension of the cashmere yarn for its Cashmere Crew Neck Long-Sleeve Sweater to provide a thicker, richer texture. In addition, the sweater has an updated body, shoulder, and cuff width for greater comfort. Available in a variety of colors, the sweater lends itself to layering over a shirt or tee shirt.
$130
---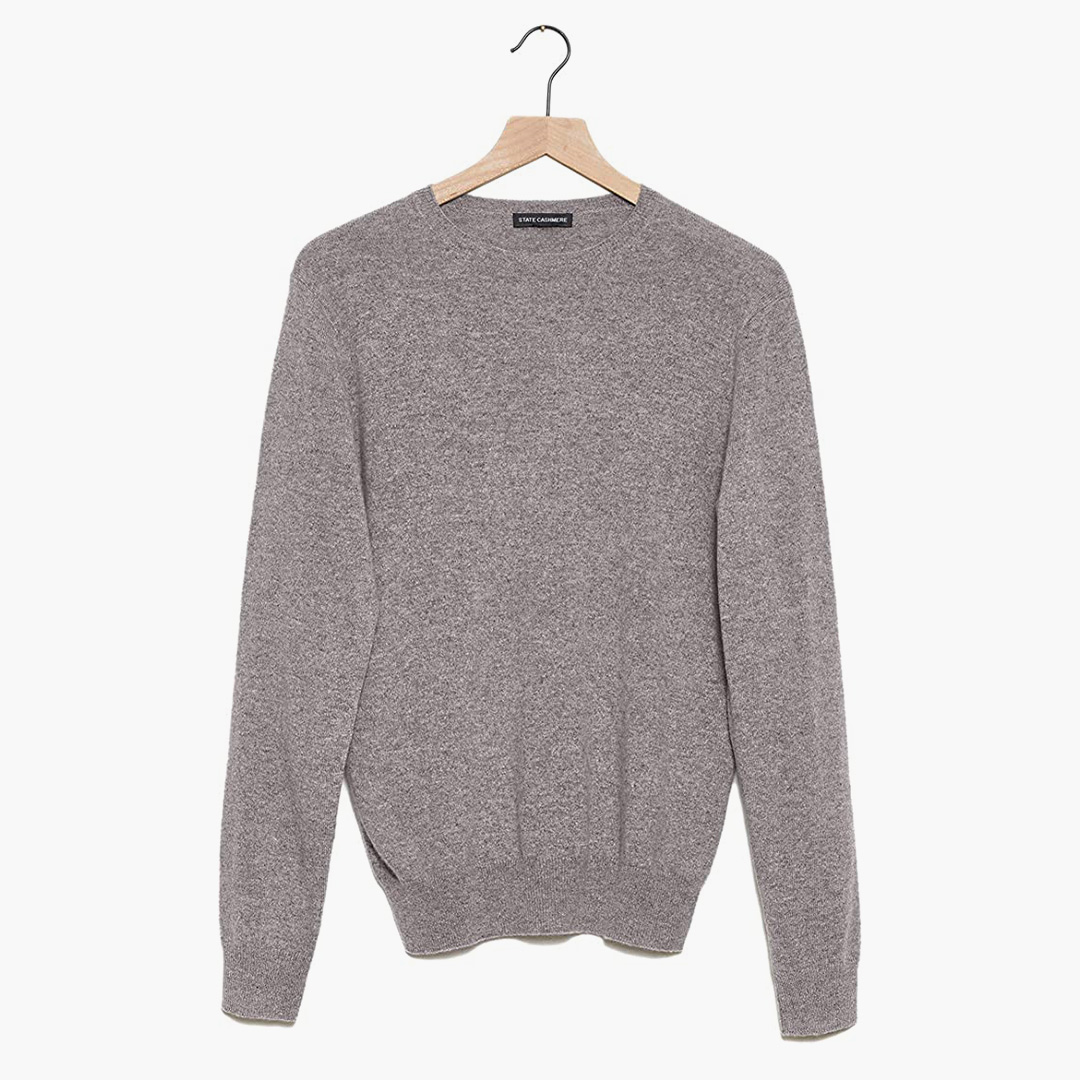 State Cashmere Men's Essential Crewneck Sweater
Made with substantial 12 gauge knit with tightly twisted 2-ply yarns, pair this sturdy cashmere crewneck sweater with jeans or khakis for a timeless look. Using Grade A 100% cashmere sourced from Inner Mongolia, you can be assured of a warm, soft, and durable sweater that will last for years.
$150
---
---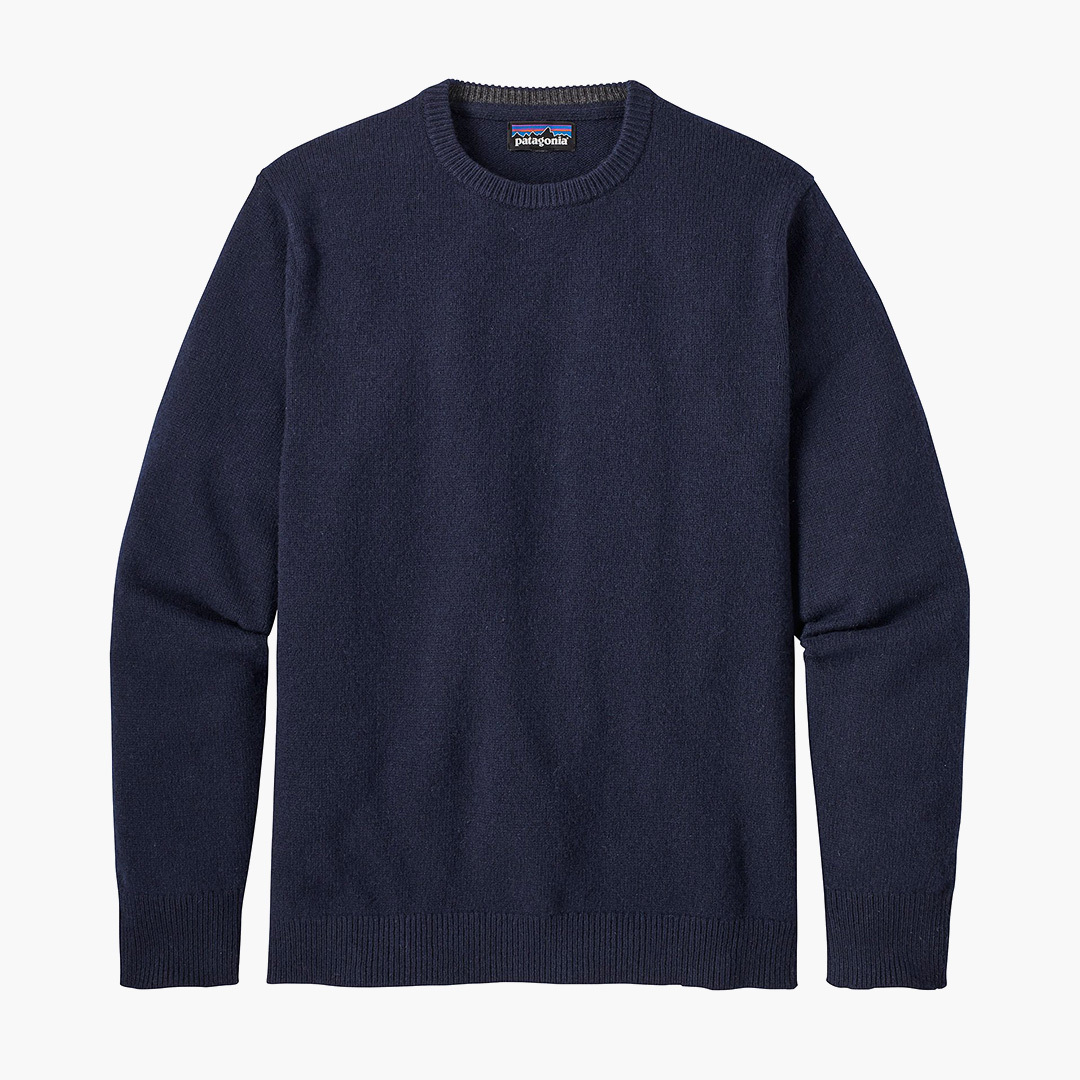 Patagonia Men's Recycled Cashmere Crewneck Sweater
Using yarn that's made from pre-consumer cashmere waste, Patagonia's Cashmere Crewneck Sweater is a blend of 95% recycled cashmere and 5% wool. This warm, soft, and skin-friendly blend makes for an exceptional wearing experience. The rib-knit trim on the collar, cuffs, and hem create a soft seal, blocking cold air out.
$199
---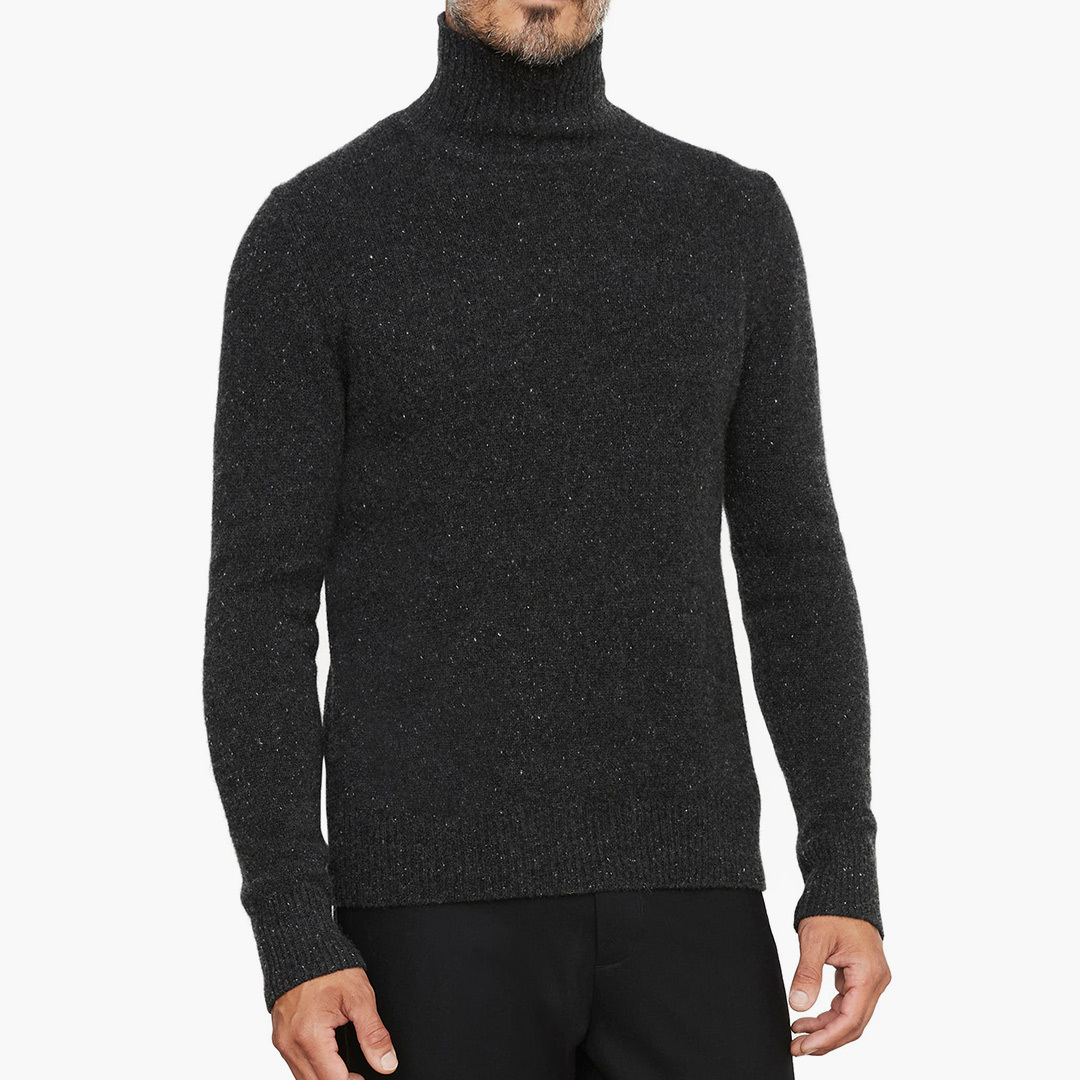 Vince Cashmere Turtleneck Sweater
This sophisticated flecked Vince Turtleneck Sweater is knit from luxe cashmere for an elevated look and feel. The sweater lends itself to dressing up or down, depending on the occasion. This classic turtleneck is cut from Vince's featherweight cashmere for a great, long-lasting addition to your wardrobe.
$545
---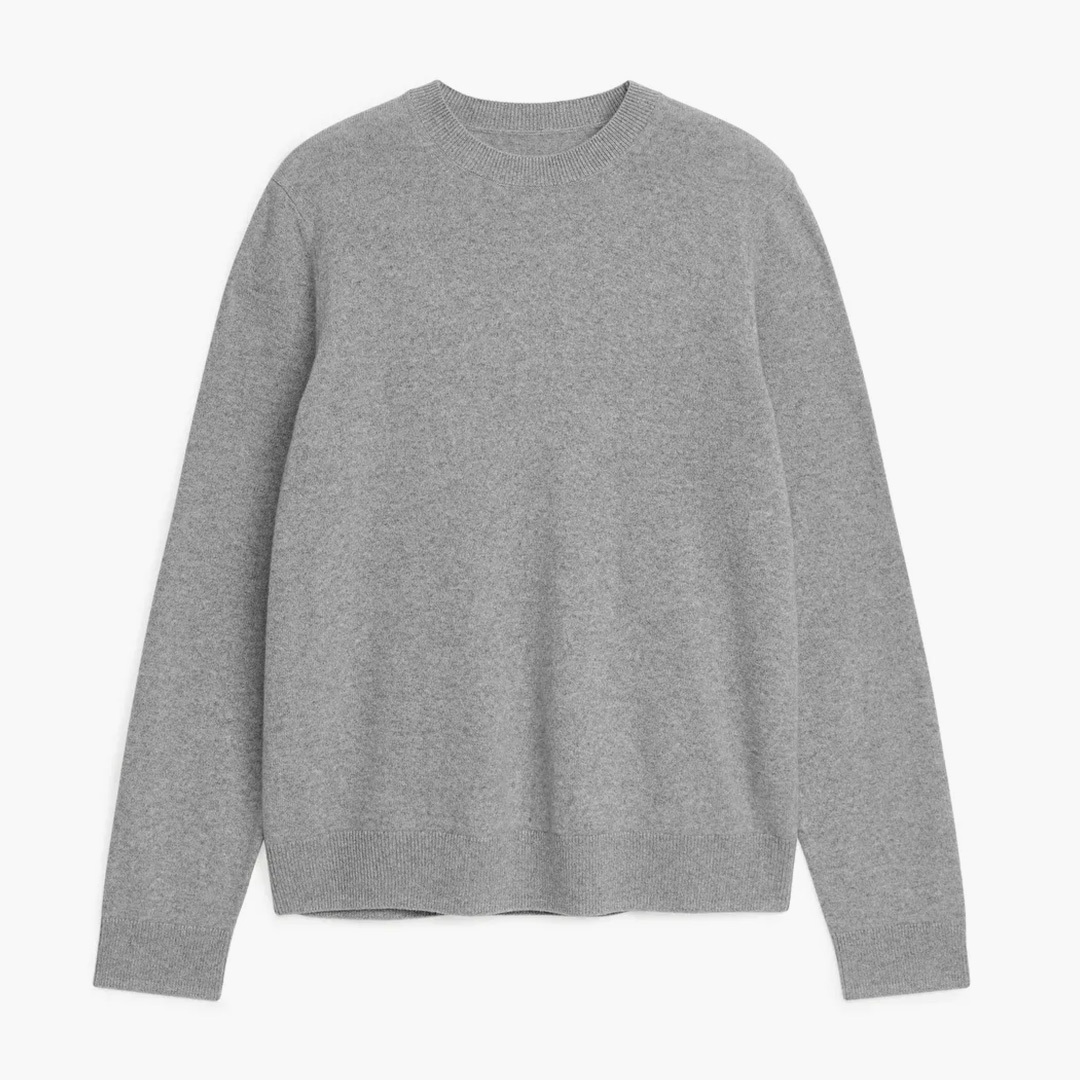 Arket Cashmere Jumper
Arket makes its Cashmere Jumper (Sweater) from an ultra-soft blend of recycled cashmere and Responsible Wool Standard certified merino wool. Available in four different colorways, this classic crewneck style has ribbed neck, arms, and hem to keep the chilly weather at bay.
$199