Ready-to-drink cocktails have come a long way since they first appeared in, believe it or not, the 1890s. Over the years, canned cocktails have come and gone, but since the pandemic they have made a roaring comeback. A new crop of these cocktails has appeared in recent years and they are surprisingly delicious and duplicate the taste of a freshly mixed drink quite well. One can get anything from margaritas and vodka sodas to Negroni aperitivos and a Tiki Rum Mai Tai – that's just how diverse the selection is today. So, our editors have lined up their favorite libations in a can for your consideration.
Maker Best-Sellers Mixed Pack
Kick back and enjoy a selection of premium California wines while relaxing at the beach with Maker's Best-Sellers Mixed Pack. This curated selection includes Pinot Noir, Chenin Blanc, and Sparkling Rosé, with each pack being evenly divided between the three wines. Each can is a third of a bottle, making it the perfect single-serving pour.
St. Agrestis Negroni Fountain
You'll quickly become a box cocktail convert when you try St. Agrestis' Negroni Fountain. A combination of St. Agrestis Inferno Bitter, house-made Torino style vermouth, and Greenhook Ginsmiths American Dry Gin make up the Negroni Fountain. Each "fountain" (box) contains 20 3-ounce bar quality Negroni cocktails that will stay fresh in the fridge for up to four months after opening. Best served over ice with an orange twist.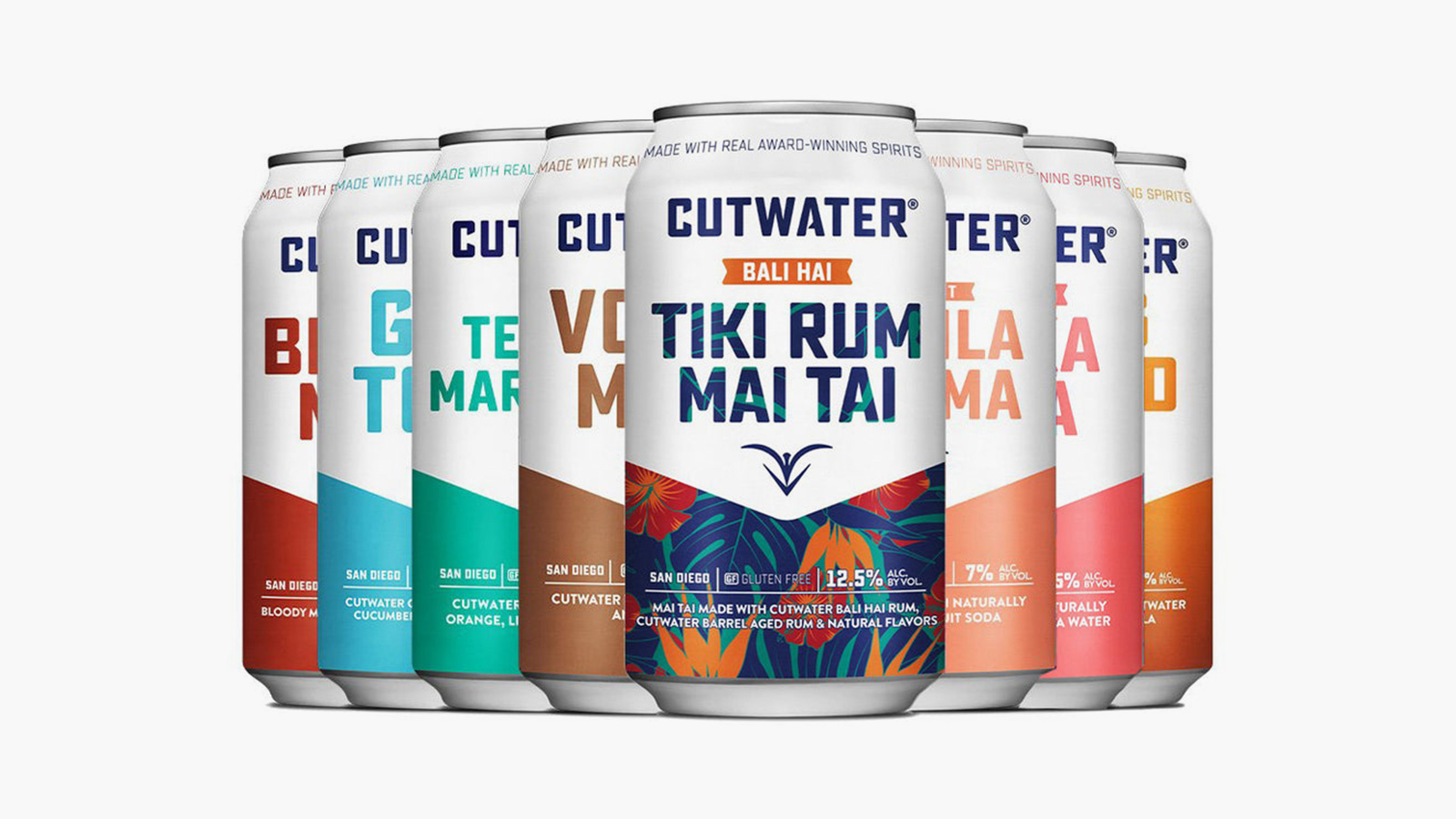 Cutwater Canned Cocktails
San Diego-based Cutwater meticulously distills its award-winning portfolio of spirits including whiskeys, vodka, gin, rums, tequilas and liqueurs and incorporates them into its canned lineup. With choices like Tiki Rum Mai Tai, Vodka Mule, Rum Mint Mojito, and Tequila Paloma, to name just a few, you'll want to get a couple of 8-packs to take along on your next beach excursion.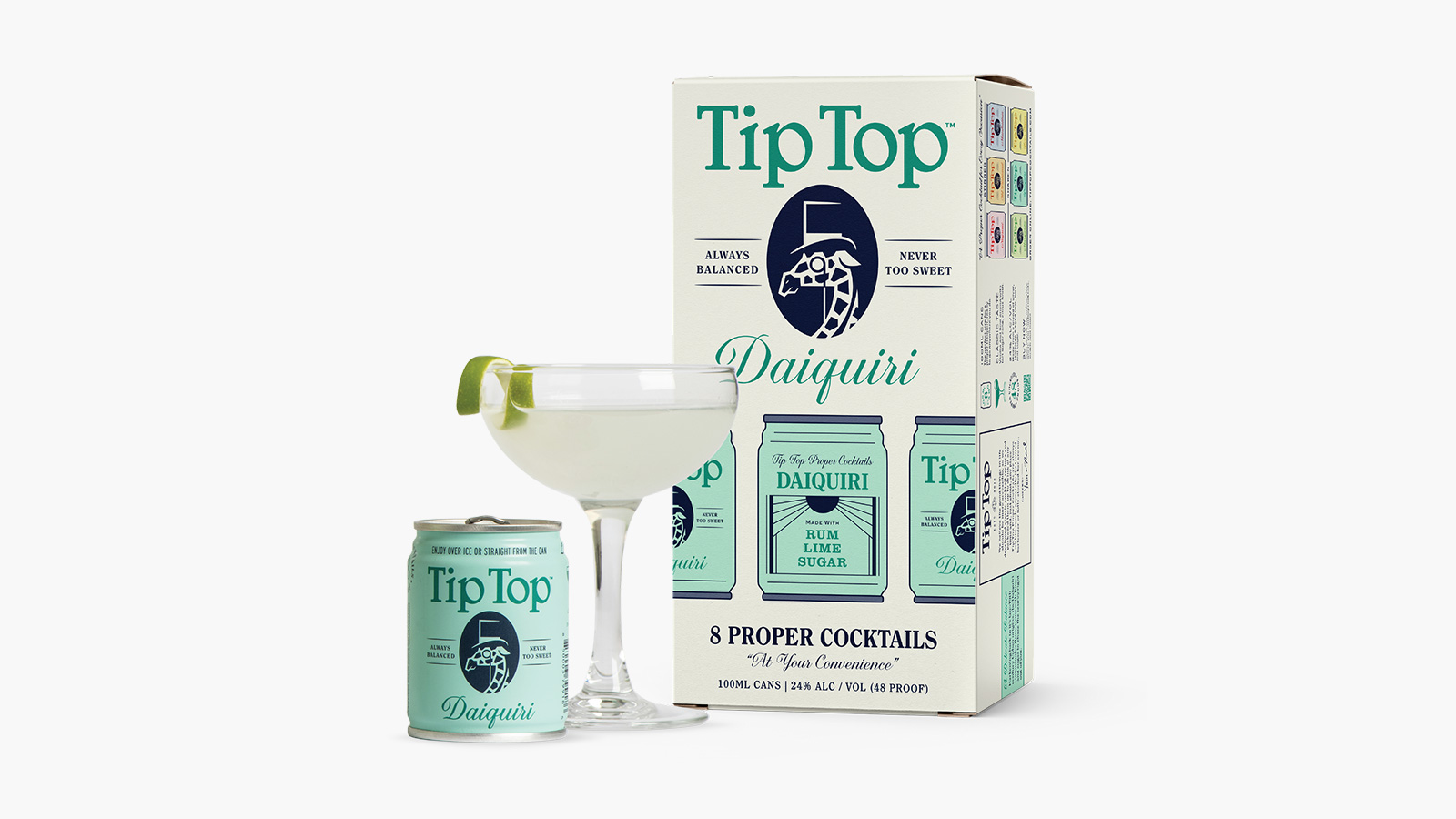 Tip Top Proper Cocktails Daiquiri

Tip Top precisely blends silver, Jamaican, and aged rums with lime and sugar to bring you this Cuban-born cocktail. Supposedly invented by an American mining engineer in Cuba during the Spanish-American War, Tip Top does a bang up job with this classic cocktail, packaging the delicious concoction in easy-to-transport 100 ML cans.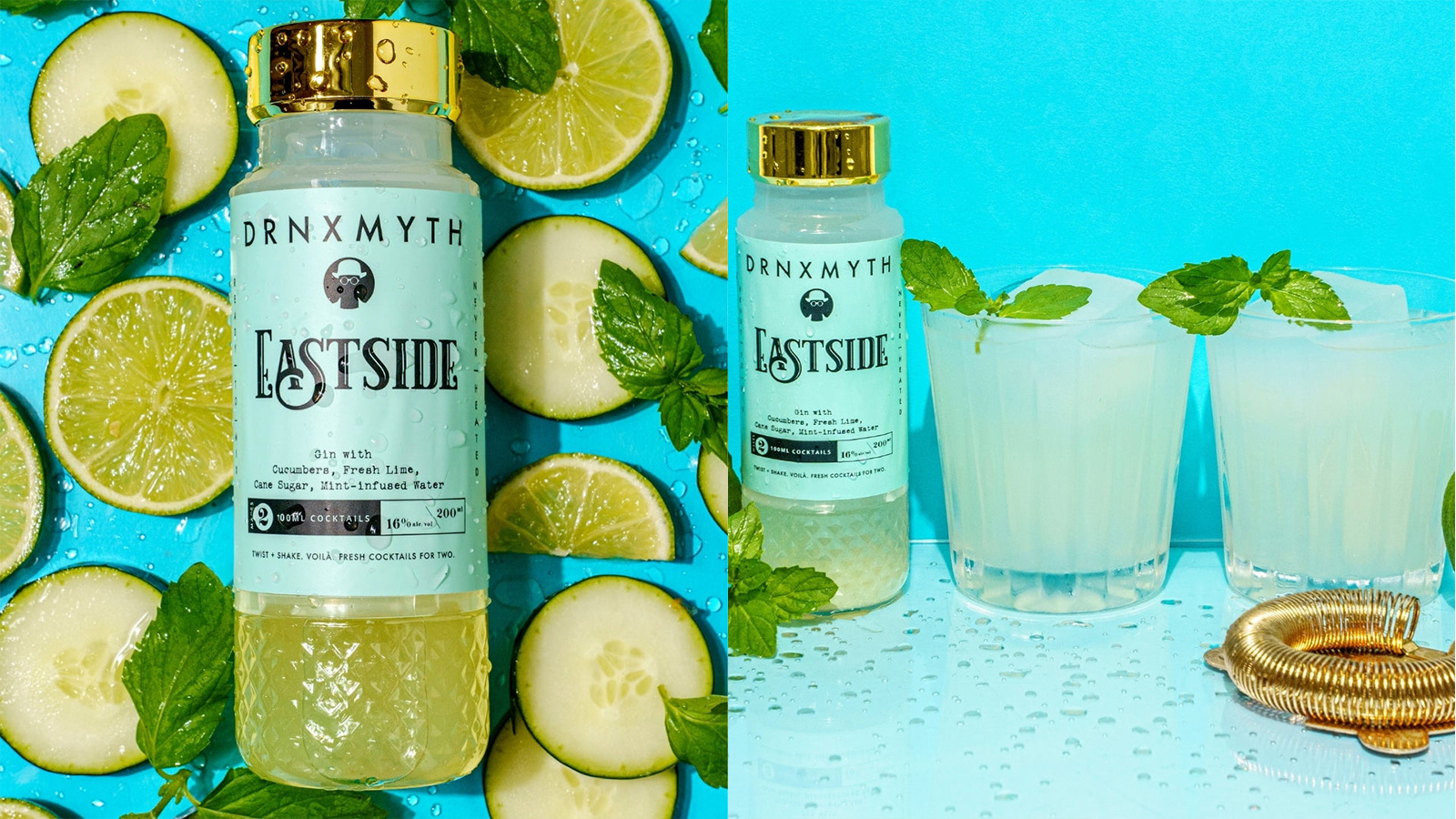 DRNXMYTH Eastside
DRNXMYTH's Eastside is a bottled gin cocktail for two that comes ready-made and chilled so you can enjoy craft cocktails anywhere. What's notable about the Eastside is that it is a blend of gin, fresh cucumber juice, cold-pressed lime juice, mint-infused purified water, and a dash of cane sugar to balance the acidity of the lime juice. The gin botanicals bring together all the herbal and cucumber notes in a light spa water taste.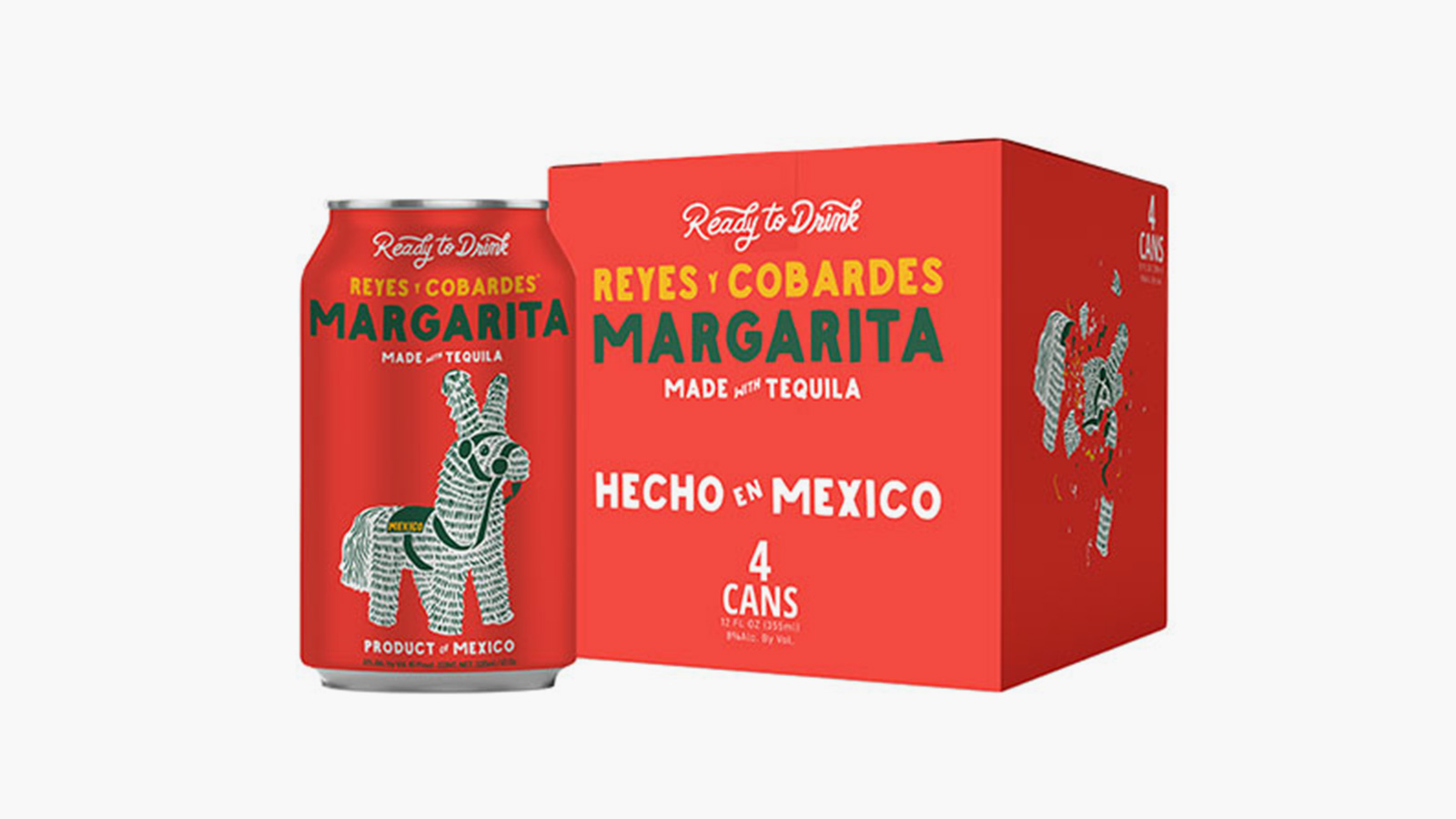 Reyes y Cobardes Sparkling Canned Margarita
Made in Mexico with a base of tequila, this ready to drink canned margarita comes with a dose of bubbles that make it super refreshing while you're sunning on your local beach. Easy to enjoy ice cold right from the can, Reyes y Cobardes Sparkling Canned Margarita is sold as 4 packs, each containing four 12-ounce cans.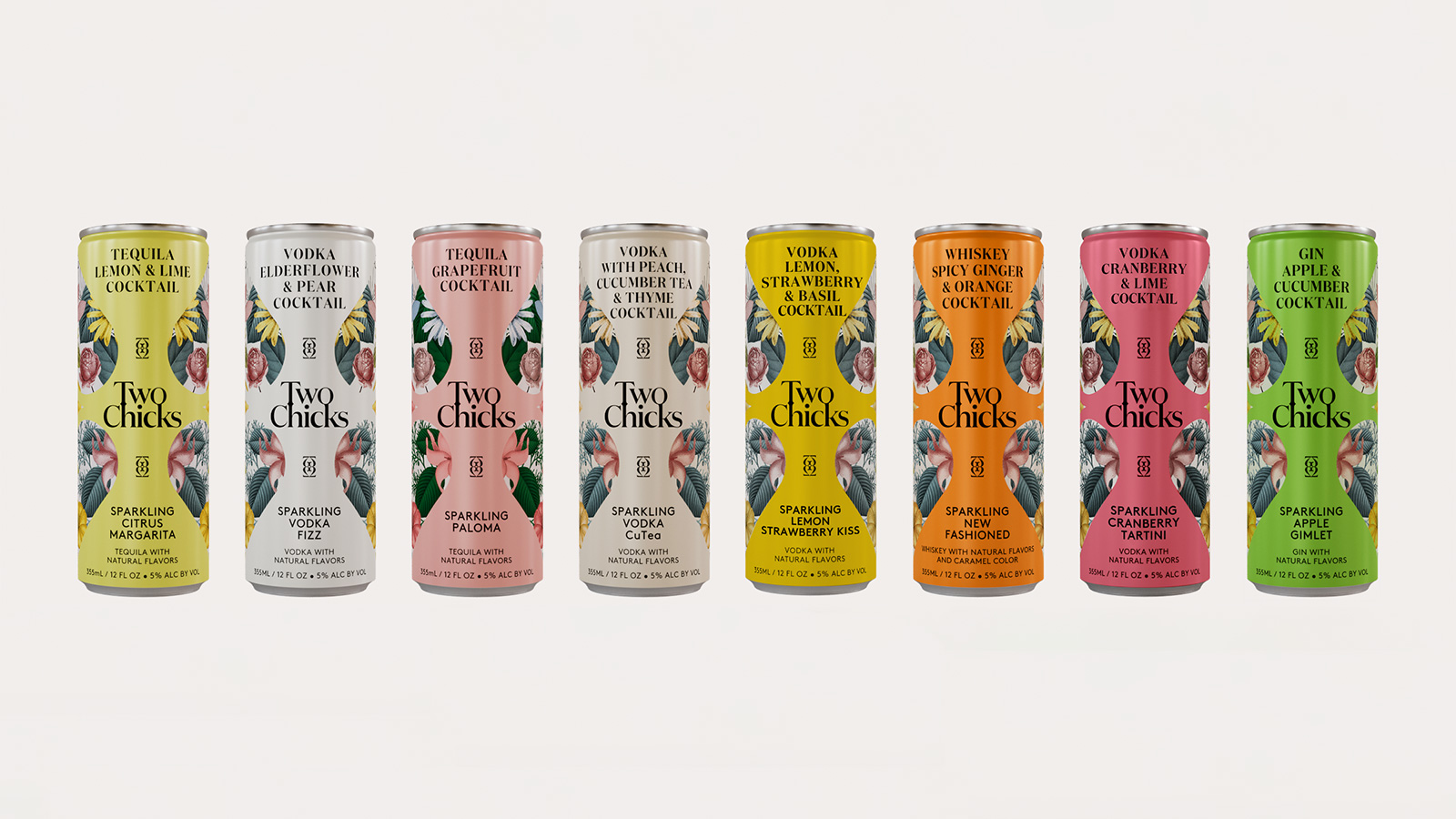 Two Chicks Canned Cocktails
These low-ABV (5%) delicious concoctions are made to mimic classic cocktails with a botanical twist. Take, for example, the brand's whiskey, ginger, and orange-infused "New" Fashioned, or the Sparkling Paloma with pink grapefruit, complemented with the light tequila blanco, or the Sparkling Cranberry Tartini with vodka, cranberry and the zest of lime. Share two 6-ounce cocktails in every 12-ounce can.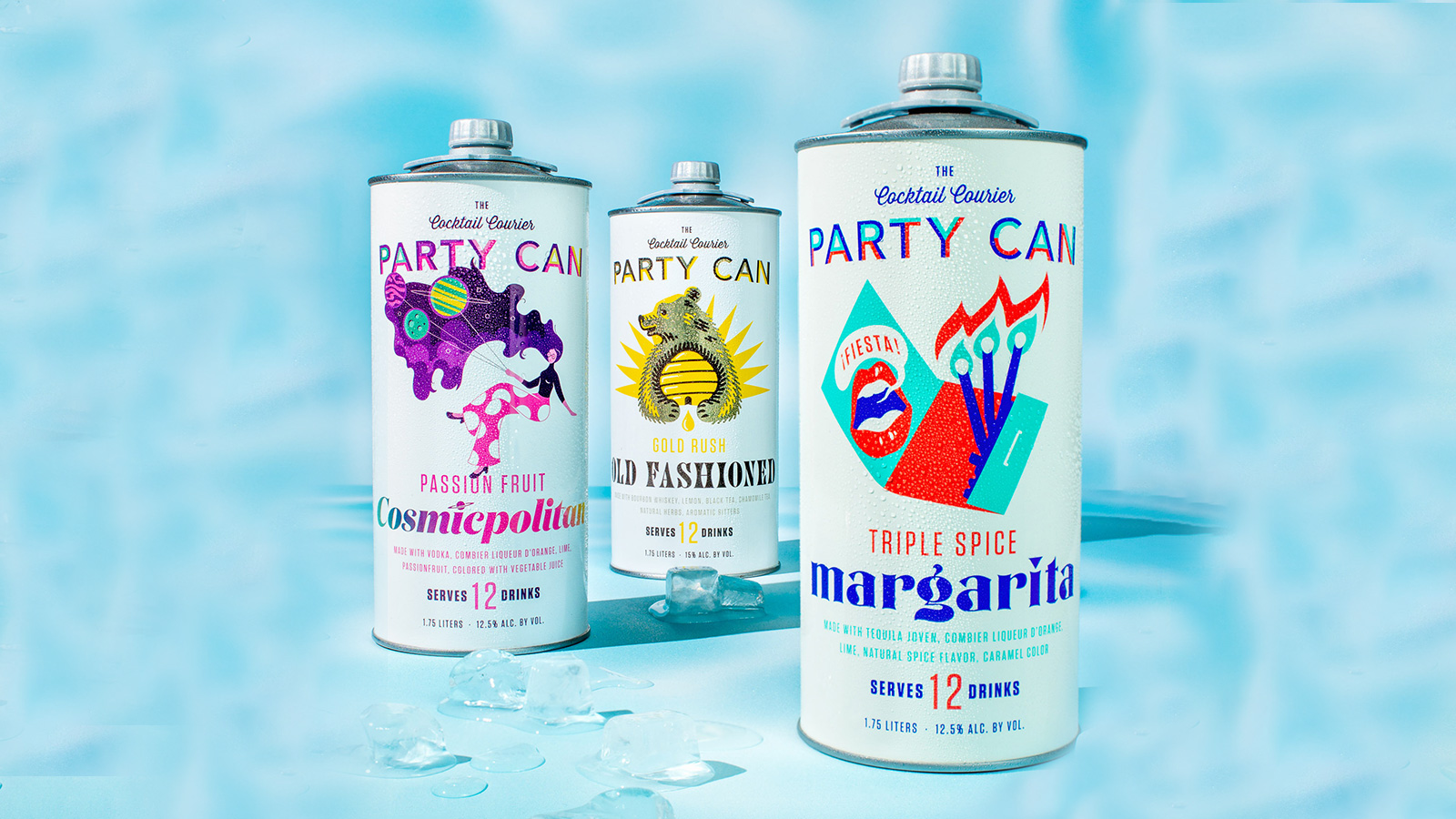 You can't go wrong with bringing a trio like Triple Spice Margarita, Passion Fruit Cosmicpolitan, and Gold Rush Old Fashioned to your next beach shindig. Each can holds a total of 12 drinks, so tequila lovers, vodka enthusiasts, and bourbon aficionados will celebrate the addition of these inventive cocktails to the party.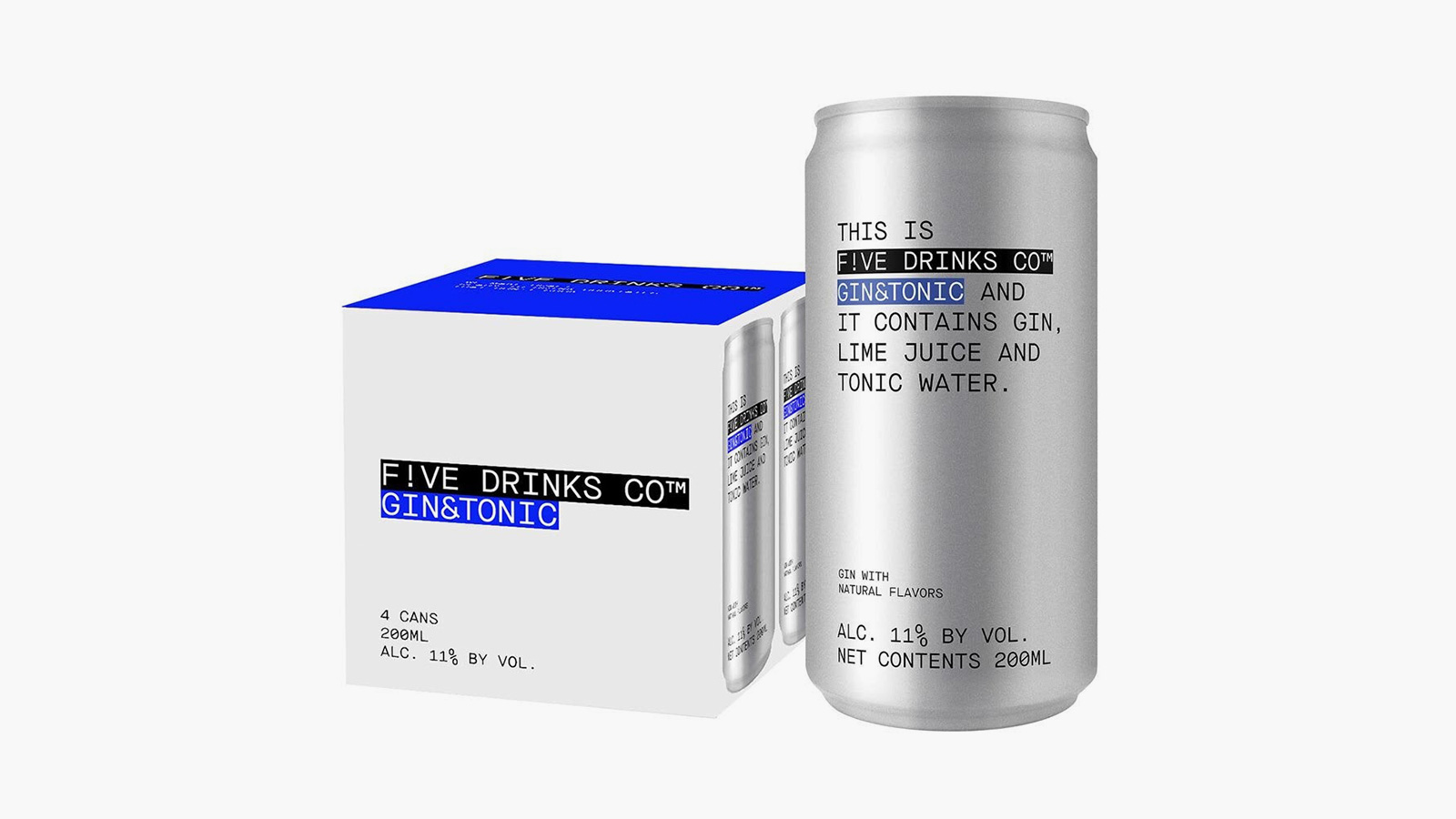 Nothing is more refreshing than a gin & tonic while kicking back at the shore. Miami-based Five Drinks Co. makes its Gin & Tonic with house-made tonic, clean craft gin, and lime juice. This crisp, strong (11% ABV) classic is available in 200 ML cans and can be purchased in 4 packs. Five Drinks also makes a great Moscow Mule, Margarita, Mojito, Paloma, and Watermelon Vodka Soda.


Elenita Sparkling Mezcal Strawberry Mule

The artisanal mezcal used to create Elenita Strawberry Mule is made from 100% agave Espadin mixed with natural strawberry juice. Ginger is then added along with a spritz of carbonation, giving this drink an extra kick. Naturally gluten free and containing 5% alcohol, the Strawberry Mule is available in four packs with 12-ounce cans.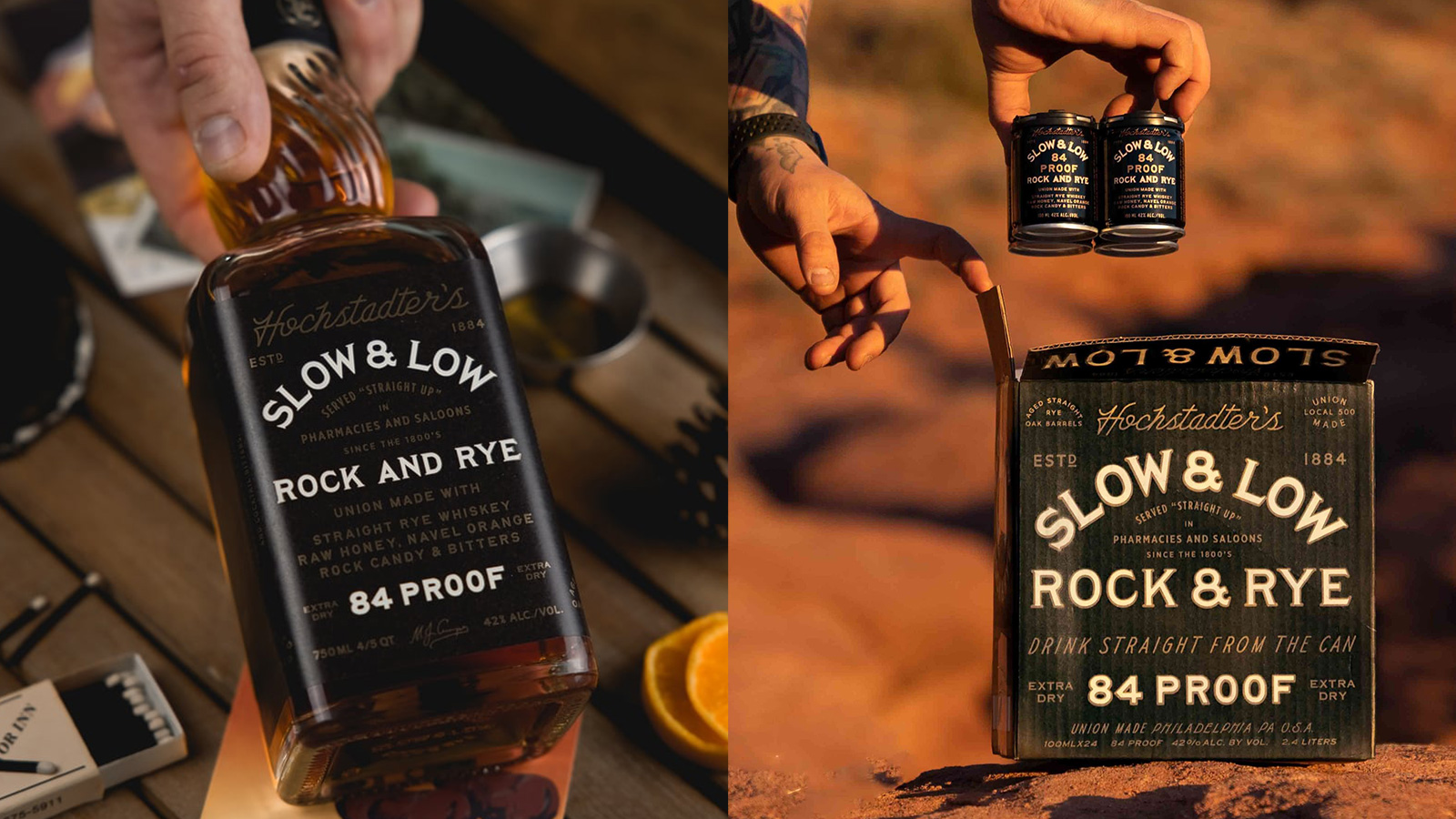 Slow & Low Rock & Rye
Slow & Low Rock & Rye is a combination of straight rye whiskey, a pinch of rock candy, raw honey, navel oranges, and Angostura Bitters – making this the perfect Old Fashioned. 84 proof and extra dry, the Rock & Rye has hints of citrus, honey, spice, and bitters. Available in both bottles and cans, this drink is the perfect companion to take on your beach outing.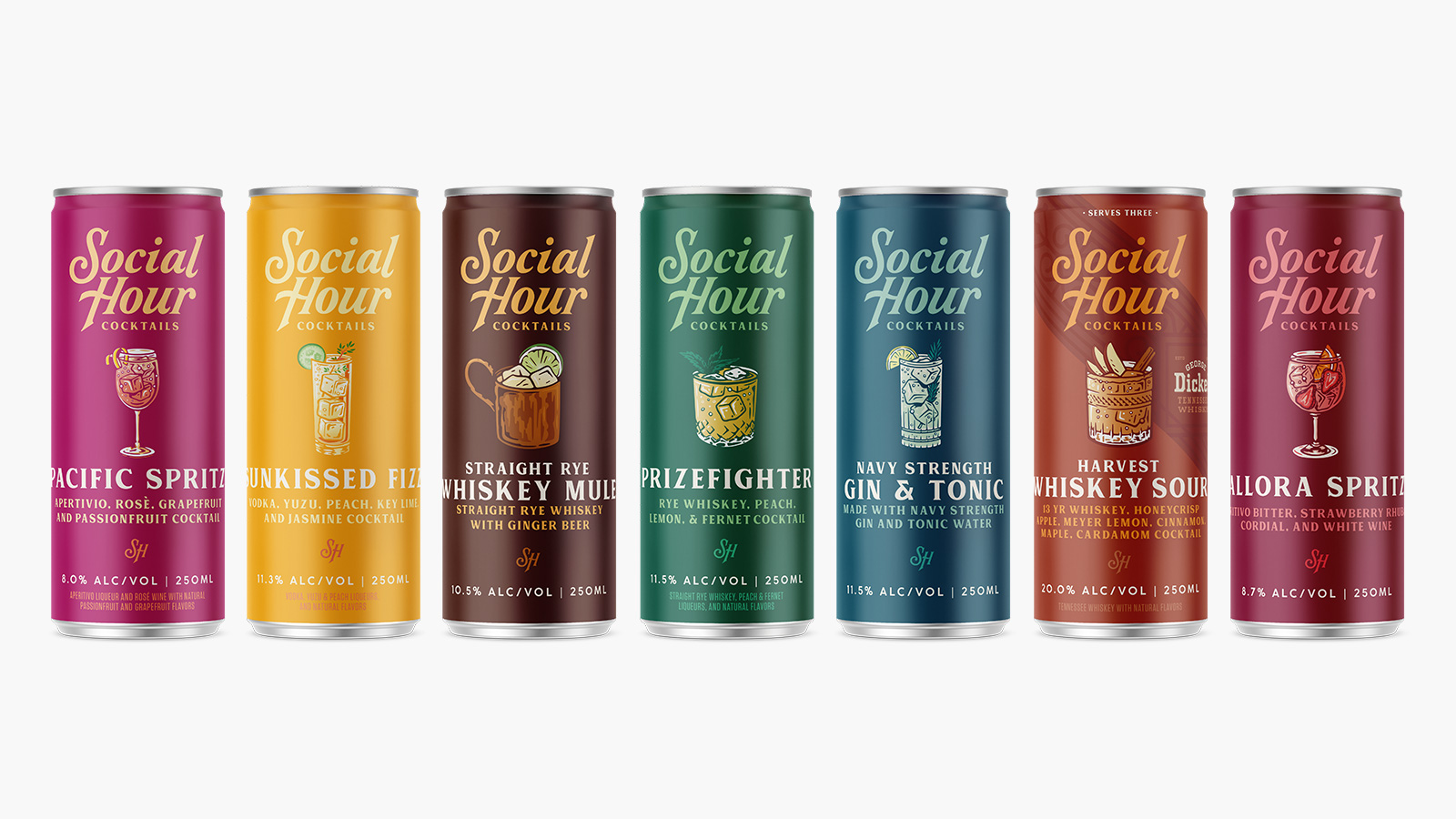 Social Hour Cocktails
Brooklyn-based Social Hour Cocktails offers a line of seven creative canned cocktails including Sunkissed Fizz (vodka, yuzu, peach, key lime, jasmine), Allora Spritz (aperitivo, white wine, strawberry, rhubarb), and the Prizefighter (rye whiskey, peach, lemon and fernet). Take along a four pack – or two – on your next outing, or just enjoy at home.